Creative Wall Collage Ideas Give You a Hand on Making Wall Photo Collages
We all want to live the golden moments of our life. That is the reason why we feel the need to capture such sweet memories by taking photos. Most of us have got hundreds of pictures. But some may have poor ideas about how to make use of it.
A very nice way is to decorate the wall with the memories of special events. However, because of the lack of knowledge of how to display photographs on the walls, we have difficulty in making it come true. FotoJet comes up with some creative wall collage ideas that can enable you to make wall collage online without making much effort.
Reasons to make wall photo collages
Making wall photo collage is a wonderful idea to decorate your house. No matter where you choose to put your photos on, stair, corridor or other place, it is supposed to be a beautiful thing. What's more, it is also a reminder of your golden moments.
Some creative wall collage ideas
Now, I would like to share you some wall collage templates that are specifically designed in FotoJet. All these templates are so inspiring that can light you more wall collage ideas.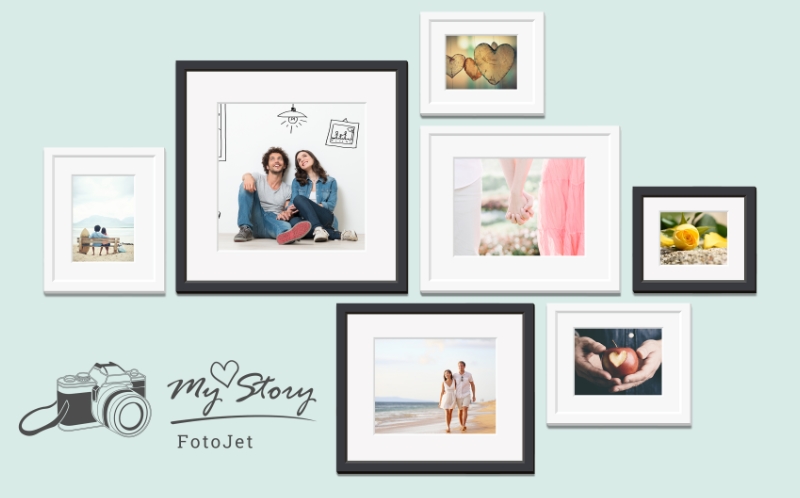 The template above is designed for a smaller number of photos. In the templates, you can collect your photos to show the story about family love, romance and more. If you make such a design to decorate your house, it can only take up a little space. Besides, duplicating, resizing and rotating, these adjustments are available to photo frames in the template, so as to the pictures you added.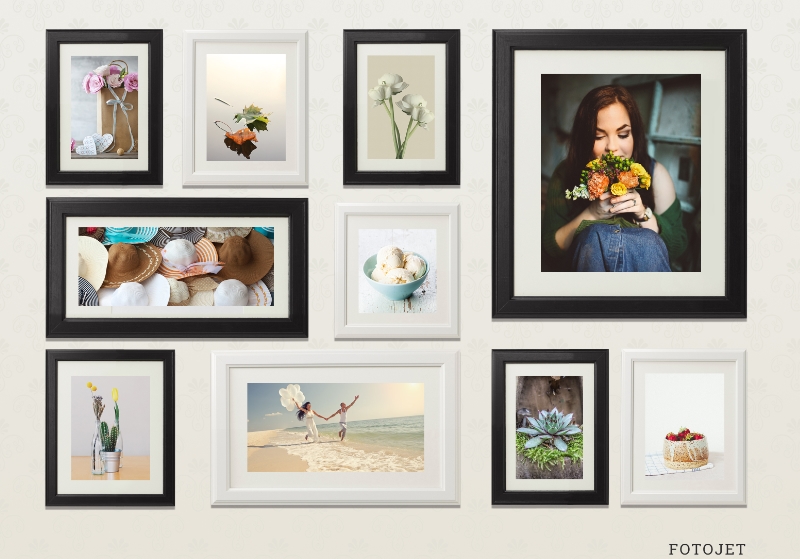 This one looks more regular, it can give you more possibilities to make some design on the space that near to this wall collage. It is also a help for you to create magic on your walls and get a great photo wall done in the least space.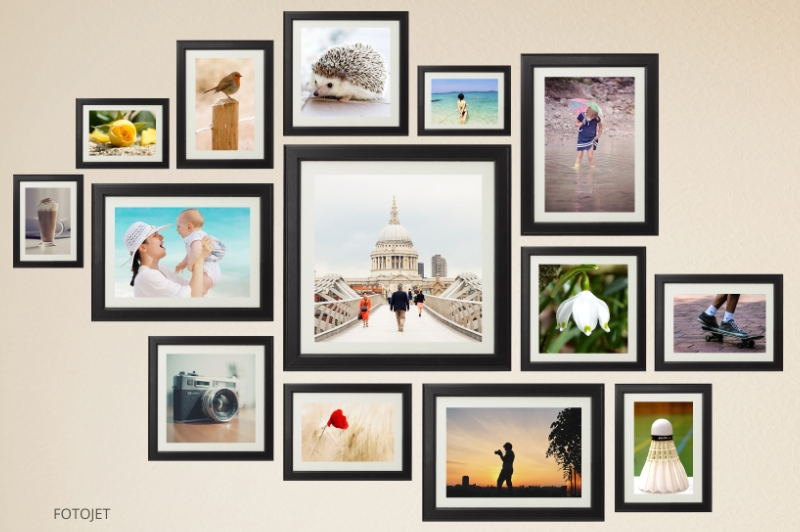 The last shown template is designed for a larger number of photos as you can see, which can help you remember more beautiful times. To create a large gallery display of family photographs is an attractive way to infuse any room with warmth.
Advantages of designing wall collages online
Trying to make many wall photo collages online with FotoJet has obvious advantages over making it in the real world. The first reason is that built-in templates can provide some good choices for you and can enlighten more creative wall collage ideas. Another reason is that, compared with creating wall collages in real life, making it online is easier to be adjusted to meet your satisfaction. How about having a try now?
Make Wall Photo Collages Online Now
Try it for free, no download or registration required.
Get Started