Simple and Great Christmas Collage Ideas You May Want to Know
Christmas Day is quickly approaching. Some Christmas collage ideas are introduced here for someone who wants to prepare unique gifts for family, friends and lovers. With just a little help from the Christmas collage maker on the market, you will turn multiple life photos into amazing unforgettable collages quickly.
Family Tree Collage Idea for Parents
Basically, a family tree provides information about your family. This Christmas you can easily make a family tree collage to display numerous family photos in a fun and creative way. You can use some great software to achieve that. With a few clicks you can put together your favorite pictures of parents, children, etc. in a family tree photo collage. It is easy to use and quick to create.
Here is a family tree collage made with Picture Collage Maker: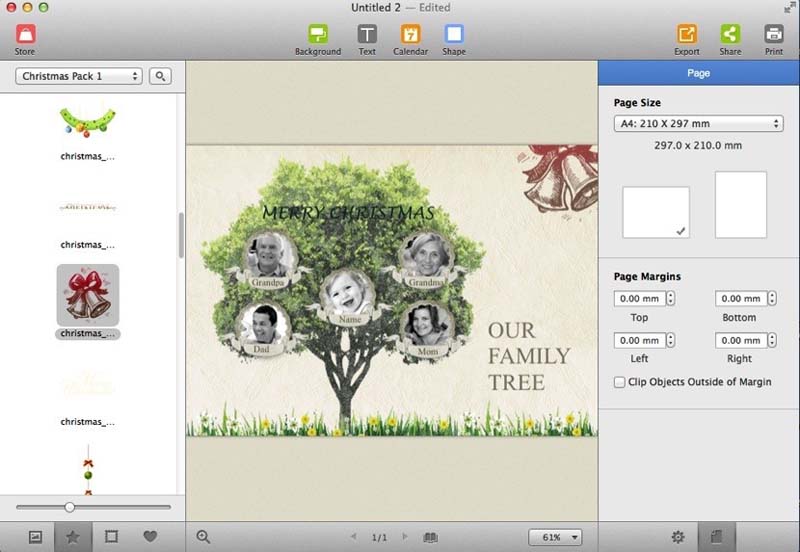 To get this, you just download and launch the software and choose a family tree template. There are different templates to choose from. And then choose which pictures you would like to take in order to fill your family tree. After that simply drag and drop the pictures to the right places. As soon as the family tree is full of pictures of your family you can directly save, share, or print.
Christmas Collage Ideas for Friends
Friends occupy a very special place in your life. When it comes the Christmas holiday, sending each other a heartfelt Christmas collage card that's full of wonderful memories is exciting.
Here FotoJet comes in his way, offering you various Christmas collage ideas. You will be inspired by this online Christmas collage maker's free template collections. It has the capability of creating 3D collage, Creative, Modern collage, and Christmas photo card as Christmas gifts.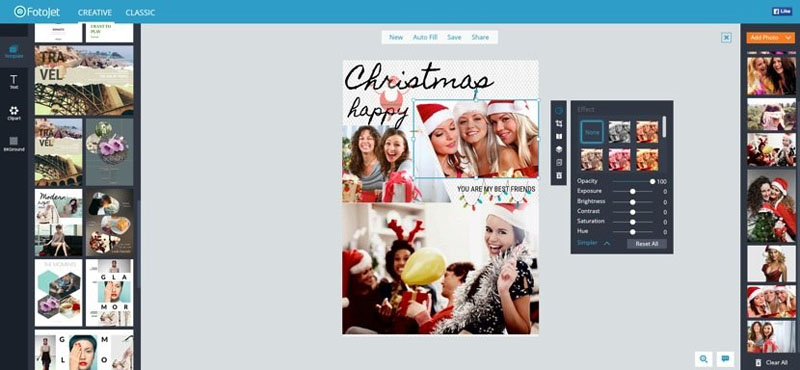 Your best friends will love this gift, a fantastic Christmas surprise!
Heart-Shaped Christmas Collage for Lovers
You must want prepare a unique gift for your best lover on Christmas Day. A heart shaped photo collage could be one of your never-miss-out choices. FotoJet has the ability to design a heart-shaped collage using the adjustable layouts.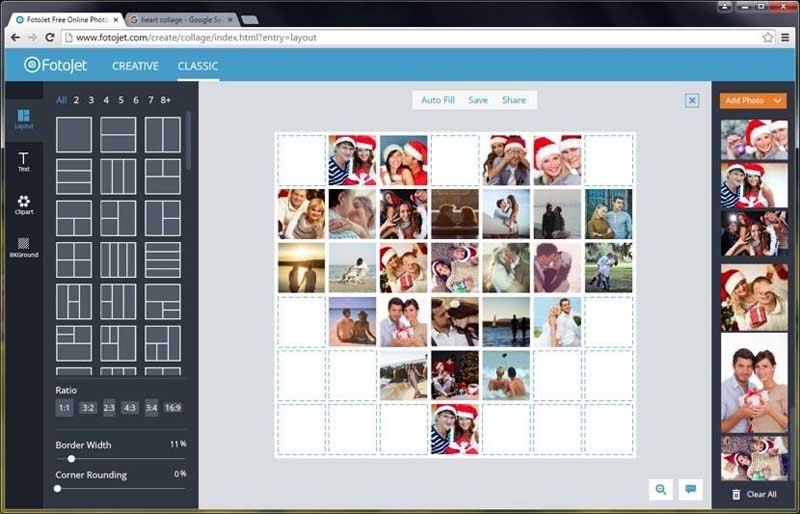 All the layouts are fully customizable. You can drag mouse to resize the boxes, change the border width, corner rounding, ratio, etc. You can insert as many as photos you want and put them into the shape of a heart. With more than 500 clipart graphics to choose from, you'll find inspiration around every corner.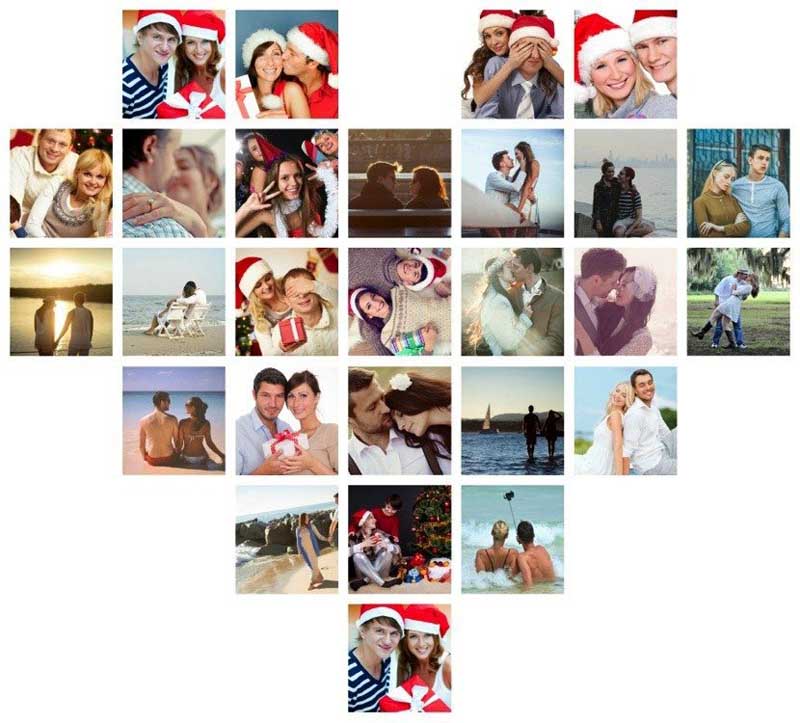 By finishing this with great FotoJet christmas collage maker, you can print and send your special one a gift of memories!
With above Christmas collage ideas, you and your family, friends, and lovers will have a totally special Christmas this year.