Useful Collage Layout Ideas to Create Stunning Photo Collages
There are so many things and moments in life worth remembering. So you must have taken many pictures in many occasions, such as an amazing trip or a romantic dinner. Sometimes, you may want to make collages for these photos to share it on your social medias or just take it as your own sweet memories. A nice-looking collage is certainly a stylish way to show your personality. Therefore, useful collage layout ideas are needed to make your designs prettier.
As a free online collage maker, FotoJet not only enables you to make photo collages from its plentiful creative templates, but also allows you to start the creation with its 80+ classic collage layouts by adding photos, clipart images, and texts. With FotoJet, you can design satisfactory photo collages in minutes with no hassles.
Numerous collage layouts
Collage layouts of FotoJet can light your collage ideas. With so many layouts to choose from, you will never be lack of inspiration. These layouts are specially designed in different alignments, which make it possible for users to add one to sixteen photos.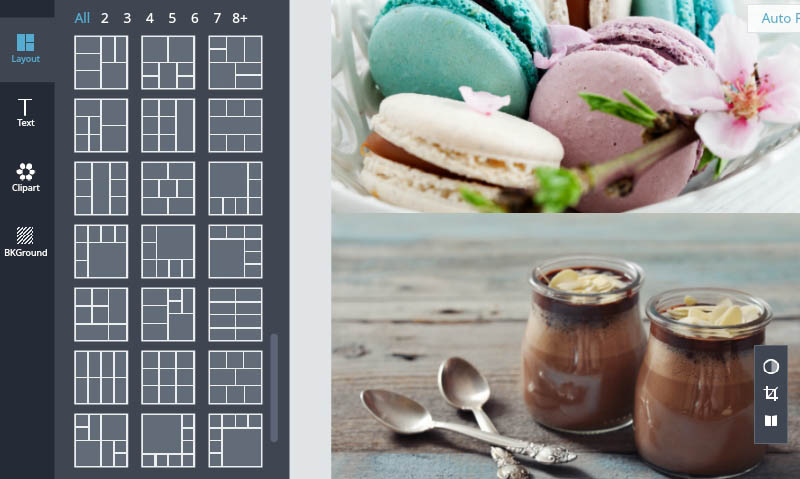 Adjustments on collage layouts
Collage layouts are also allowed to be edited. Firstly, you can change the ratio of the photo editing area. And there are several ratios choose from, such as 4:3 and 3:2. Then, you can change the size of picture boxes by adjusting the border width. Also, it is access to regulating the corner rounding to convert a right-angled corner into a cambered one.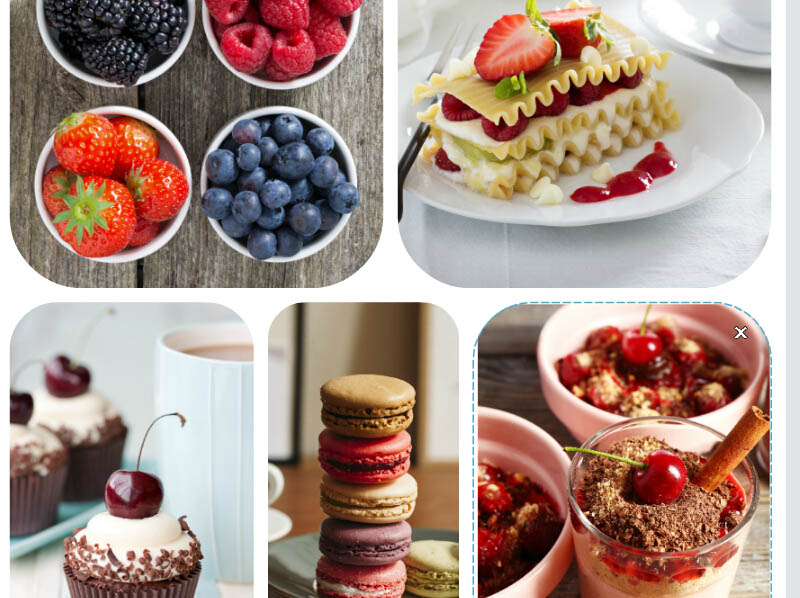 Adding photos, cliparts and texts
When you add photos to the collage layout, you are also free make more adjustments. Changing the effort, resizing, cropping, rotating, all these adjustments can be applied to your designs. Lots of cute cliparts give you a unique way to make your collages interesting. Last but not least, don't forget to type some sentences to express yourself.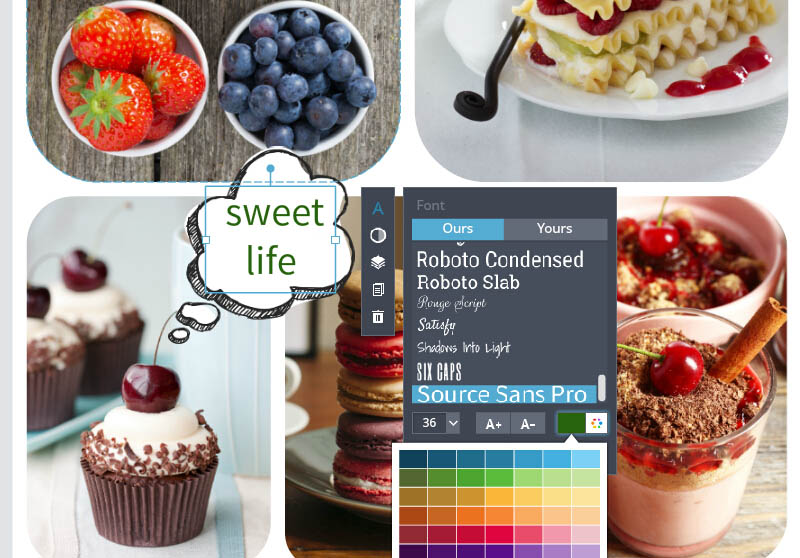 Make Collage Layouts for Free Online Now
Try it for free, no download or registration required.
Get Started