Five Software for Photo Editors 2021
No matter you need to create collages or edit photos with amazing touch, you will find the powerful software to help you master those skills. In this article, we introduce five useful and easy software which will meet your needs perfectly.
With the increasing use of images for social media and business purposes, there has been a corresponding rise in the number of people seeking photo editing skills and photo collage making skills. Social media platforms have been swarming with various high-quality photos that have gone through several stages of editing. Businesses are equally taking advantage of these skills to make images more suitable for marketing reasons.
Therefore, if you want to take advantage of this rise in the demand for photo editing and collage making skills, you need to know how to use the appropriate software. Here are five software to help you master those skills, including powerful photo collage & editor apps and photo date recovery software.
FotoJet - Photo collage maker, graphic designer, and photo editor
FotoJet is a powerful online platform that lets you make collages, graphic designs, and photo edits in minutes, perfect for mixing photo grids together. It is up to you to choose any layout from the plenty of layouts that aligns with your needs. This user-friendly app lets you edit photos with a re-sizing, cropping, frame and text. It is useful and free to use.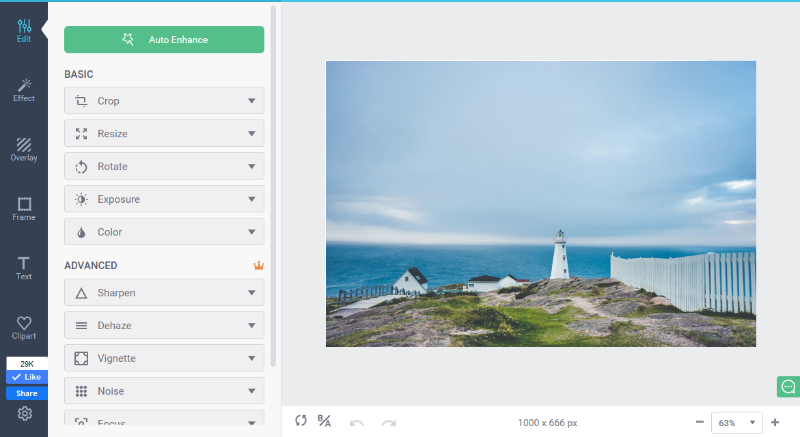 *It supports EN, PT, CN, ES, JP, FR, DE language
*All-in-one platform to edit photos, make collages, and design artworks
*You can download the photo and share it to your social account
*There are over a hundred photo frame layouts to work with
*Image storage in high-quality resolution is also possible
*You can work online as well as download the desktop apps
Photo Recovery Software - EaseUS Data Recovery Wizard
As someone who aspires to become a professional photo editor, you need more than just a photo editor & photo collage maker software. Your work kit ought to be complete. You need EaseUS Data Recovery Wizard running on your laptop just in case anything goes wrong. It's a data recovery software that allows you to recover files from your desktop and laptops.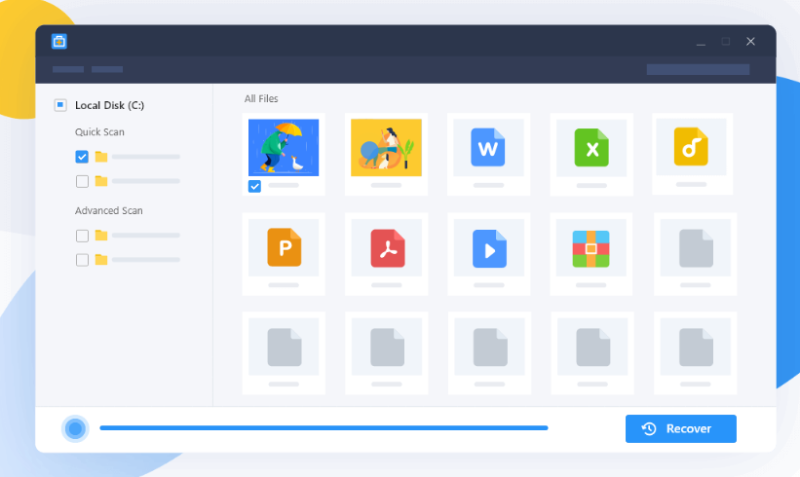 In the world of technology, anything can happen to a photo you have invested a lot of your resources to edit. No matter how close you are to the project deadline, EaseUS Data Recovery Wizard affords you an almost 100% chance of getting that file back. Other features of this software include;
*It is very easy to use, containing tons of features to help you get started
*Suitable for any data loss scenario
*Retrieves files from a damaged or formatted partition
*Comes with an advanced algorithm that helps to optimize its performance
*Allows you to recover your files while it is still scanning
*Got a filter that helps you sort out files quickly
*Suitable for just about any file format you can think of, like documents, graphics, videos, audios, emails, etc.
Designhill Studio — Super fast, fun, and effortless editing
Designhill Studio is a great photo editor with an innovative and user-friendly interface. It not only lets you edit your images but also helps you personalize your logos. Its extensive library of templates, elements, and effects makes editing a breeze.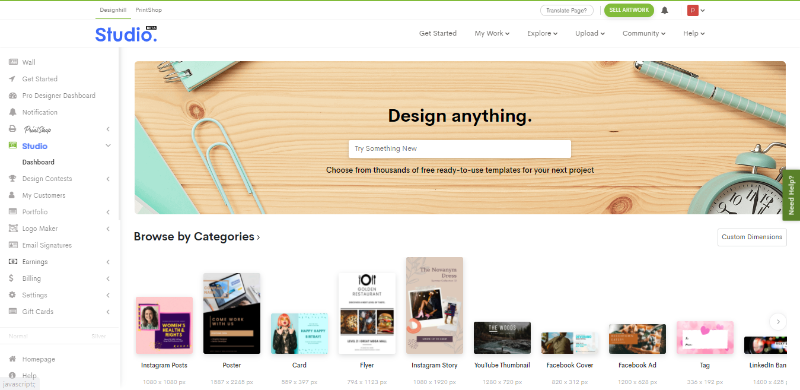 What makes it even more interesting is that it's free to use. Both designers and non-designers can use it for varied purposes.
*Clean & simple interface
*Suitable for pro and novice designers or non-designers
*An extensive library of templates, icons, shapes, and graphics
piZap
piZap has certainly made its mark as an outstanding photo editor & photo collage maker application. It is designed to allow you to merge pictures together in a straightforward way. This software comes with beautiful and colorful filters that give your creation a unique and puzzling look. piZap simply makes you think it's one best photo editor, meme creator, and much more. It takes your photo collage skills to another level entirely.

*It comes with over 1.6M stock images, as well as 367 fonts
*It offers rich collage layouts such as mixed hearts and shapes
*This app is essentially good for adding color stickers onto your photos
MOLDIV
If you want to push your picture editing and collage making abilities to the very extreme, MOLDIV could be what you need. This photo editor and photo collage tool comes with several features that make your editing work quite easy. For instance, it has so many themes and filters for making collages. In terms of photo designing options, it is as good as the best out there. You can have a look at the features below.

*It comprisfive-software-for-photo-editores backgrounds, stickers, patterns, and texts
*MOLDIV lets you create photo collages that can be used for magazines and posters
*It comes with over 194 style frames
*Adjusting of collage aspect ratio can be carried out easily
Summary
Pictures are now an integral part of our existence today. The more beautiful they are, the more attention they will command. If you are a photo editing and photo collage maker fan who has been looking for ways to up their skills in this regard, these five software could get you started. They are user-friendly, and you don't have to pay anything to use their basic features.