How to Make a Family Collage with Ease
The moments with families must be the warmest time in your life. You may have taken a great number of photos to record these sweet memories. Then, you may wonder what you can do with these photos. Making a family collage is definitely better than putting it on your storage card. Firstly, it is a special way to keep your wonderful memories. Next, how to make a family collage is no longer a difficulty with the developments of photo editing tools.
As a free online collage maker, FotoJet makes it possible for users to make amazing family collages in minutes. Not only because it has lots of built-in templates, but also for it gives users many options to adjust the designs during the process of creating family collages. Follow steps below and get ideas to make your own creations.
Choose a template or layout
FotoJet Provides hundreds of templates to make creative collages and 80+ layouts to make classic collages. All these well-designed templates and layouts offer such an easy and quick way for you to make family collages. What you need to do is to choose a template or layout and add your photos to fill it.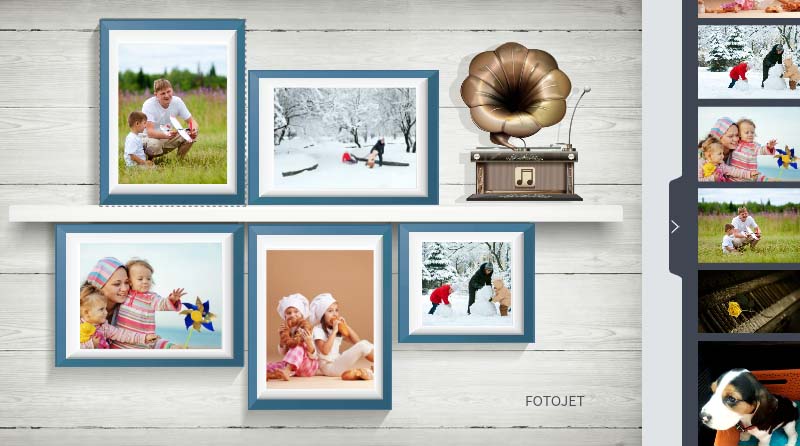 Make some personal adjustments
What adjustments to a collage is what icing to a cake. It can help your family collage show in a fantastic way. Tens of filters and the adjustments on Brightness, Contrast and more options can be used to change the effort of the photos. These photos can also be cropped, resized, rotated and flipped. There are also some beautiful background for you to choose from to alter the existed one. Or you can choose your own image as a new background.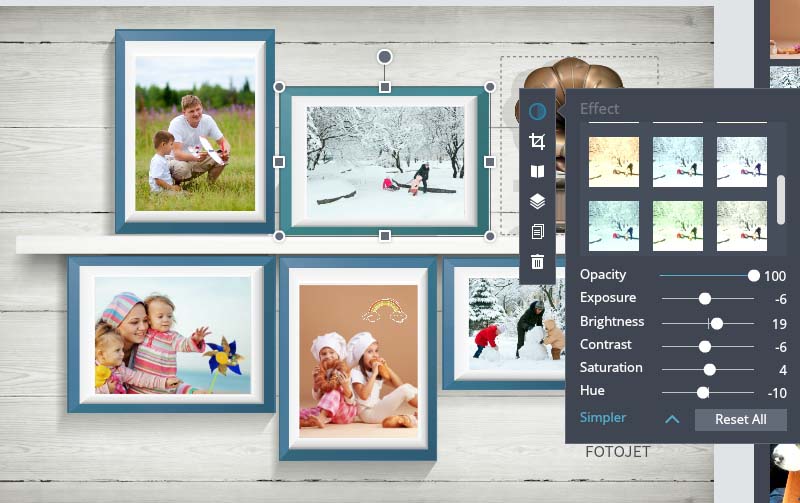 FotoJet provides abundant lines, shapes and clipart images for users to customize their designs. When you add cliparts to your collages, it is free to edit the Tint, Opacity, and Exposure, etc. It is also available to edit the Opacity and Color of the lines and shapes freely. Typing some sincere words is the necessary step. It can easily stir your memories.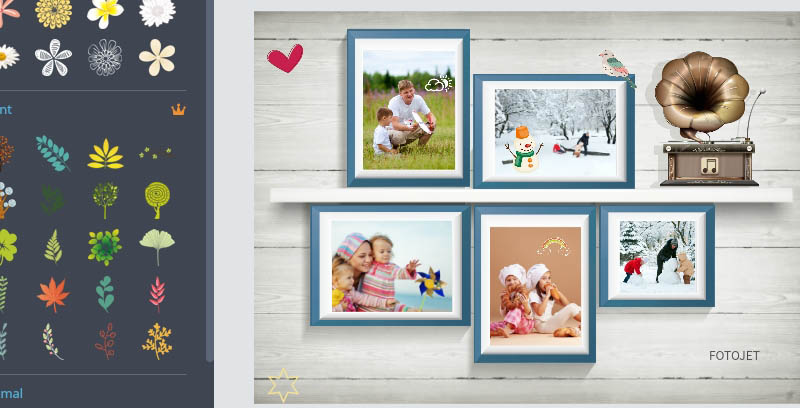 Save, share or print
When all adjustments are done, you can choose to save, share or directly print it out. Before save it to your computer, you can select the collage quality and size. You can also share it on Facebook, Twitter, Pinterest, and Tumblr. Connect a printer then you can print it out quickly.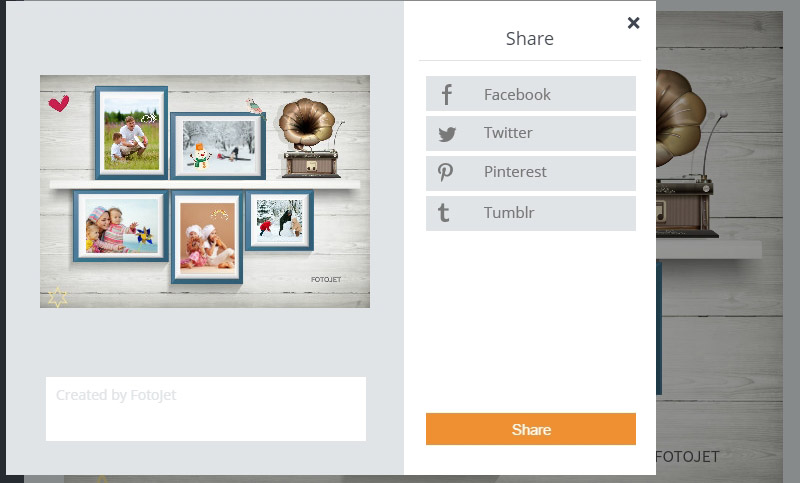 You may have been able to make a family collage by knowing easy steps above. Why not go to make a family collage with your own photos now?