Good Ideas to Make Your Happy Birthday Photo Collages
On the day of your birthday, you may singing happy birthday in a darkroom which only lighted by candles with your friends or have fun at some places where provide with all kinds of entertainment. However, no matter where you are, what you do, I believe all happy things happy on your birthday should be remembered. If you want to make them into a treasure of your own, what you need is just a good graphic tool. FotoJet is a happy birthday collage maker online, and you can use it to make all your birthday photos into beautiful photo collages.
FotoJet-provides two main categories: classic collage and creative collage. I believe the creative one can be your first choice, of course, it depends on you. In the category of creative collage there are Modern collage, Art collage, 3D collage, Creative collage and Poster. You can use any one of them to make your happy birthday photo collage.
Modern collage
In the mode of Modern collage, there are many templates you can use. The following one is chose from them. Of course you can put some lovely photos into it, and add the words you want to say. For parents, you can use it to remember every birthday of your children, and show those happy birthday photo collages to them when they grow up. I think that could be the best gifts to your babies.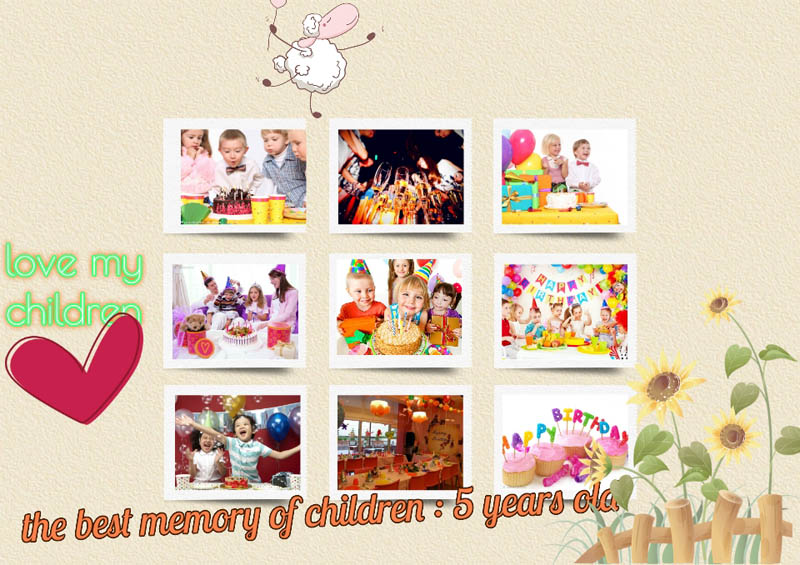 Art collage
The templates in Art collage are very artistic. They must be the good way to polish your photos. You can use them to show your fantastic pose. All of them can be export directly after some slight adjustments. Surely, you can try to use every one you like to beautify your photos until you find the most suitable one for your certain photos.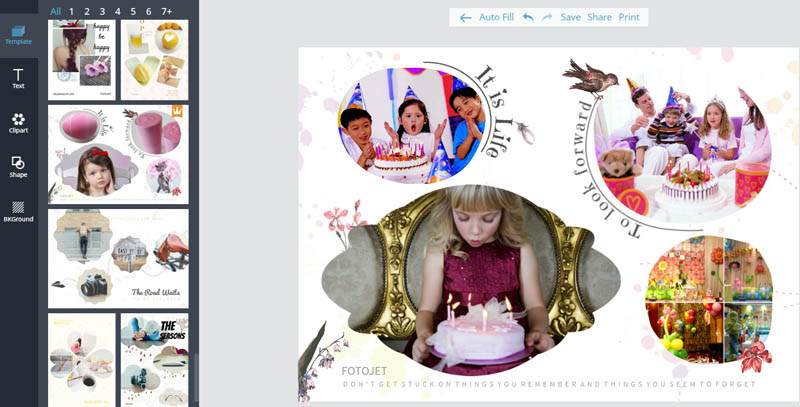 3D collage
Have you imaged to make your photos into 3D ones? This could be a nice idea, and your photos can be turned into splendid collage by this happy birthday collage maker online. FotoJet can make some creative 3D collages for you with a few clicks and drags. Those collages will be worth to your lifetime collections.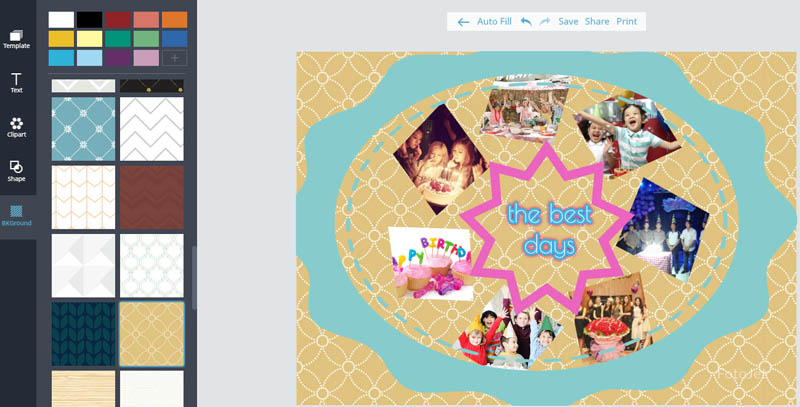 Also you can use some shapes to embellish it, and change its background, the background can be our samples as well as your own picture from your computer.
Creative collage
These creative collage templates will give you an unparalleled experience of making your collage with FotoJet, the happy birthday collage maker online. No matter whether you have design inspiration, I think these templates will be your best source of inspiration. Do not hesitate to try them out, or you may miss some wonderful things.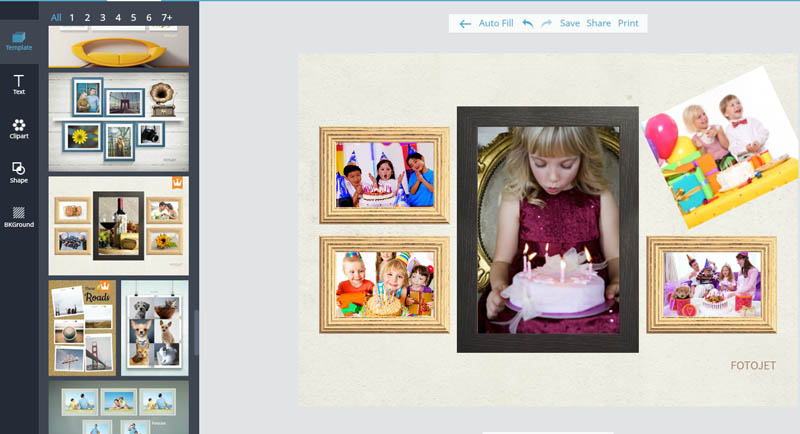 Poster
It is the last one, but it is not the least one. If you want to make a whole album, it will be the best choice to make the cover. The templates in poster can help you to create personalized covers, which seem like those made by professionals.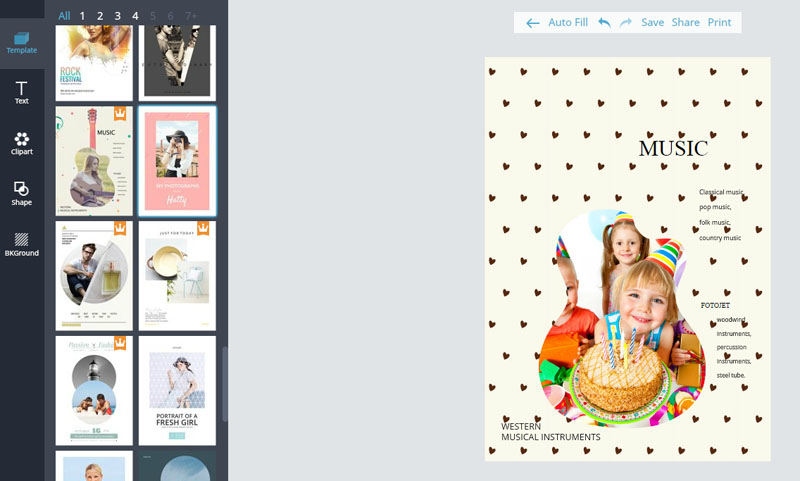 Do you find these examples creative? Do you think it is a good way to make your happy birthday photo collage? If you love this happy birthday collage maker online, why not have a try? Sure, useful tool should be shared with other people, and you can share it to your social platforms and let more people have one more way to collect their photos.
Make Happy Birthday Photo Collages Online Now
Try it for free, no download or registration required.
Get Started