Creative Photo Collage Ideas Come From FotoJet
We have so many photos in our daily life, how to keep them in different ways? You may hope place them in a unique shape, or make them more meaningful, or decorate them into fashionable ones and so on. However you will find that is a huge project. Don't worry about it, just follow FotoJet, it provides you with one-stop service and all kinds of creative photo collage ideas, where you can design your photo as you like.
1. Doughnut
We all like some sweet things to eat, and I believe doughnut is a nice choice. Have you ever think put your photo together with those ones you like? Just be brave to have a try, you may find it could be a wonderful creative photo collage.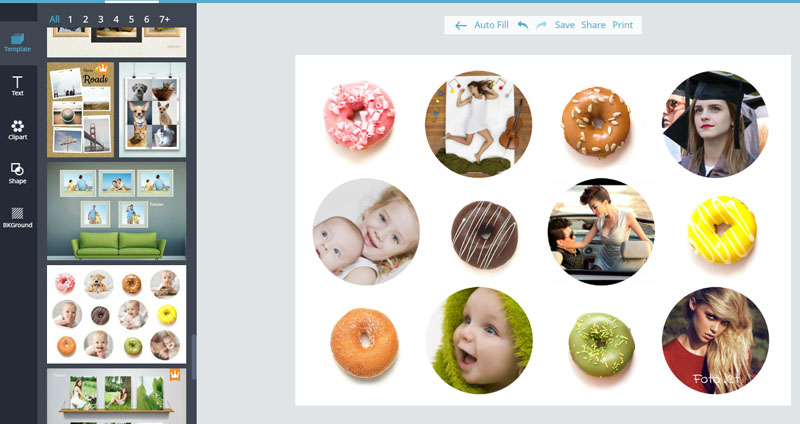 Don't you love it? Come and make a doughnut for yourself.
2. Cup world
Cup, the daily necessities of life, can also be a good creative photo collage idea. We all know it can be use to hold water, but have you imaged to put yourself or be loved ones in it? I will tell you how imaginable this one is. The following picture speaks louder than me.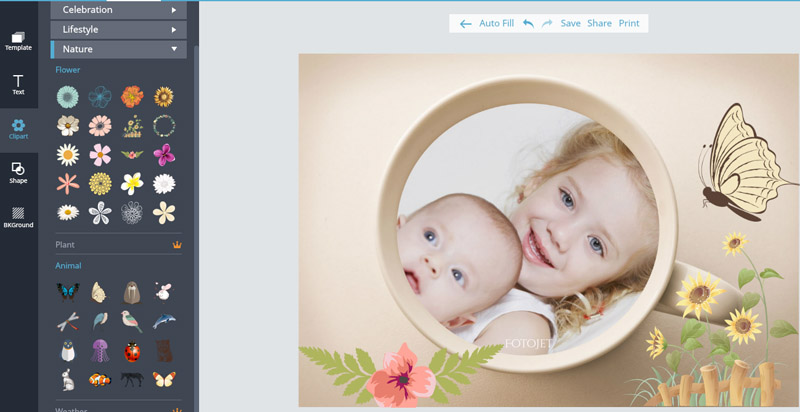 Also you can add some clipart to beautify it.
3. Love heart
All the love must be heartfelt. How about put your love on hearts? Use the heart shape template to show your beautiful photos, and make them into a creative photo collage. We prepared a splendid sample for you here.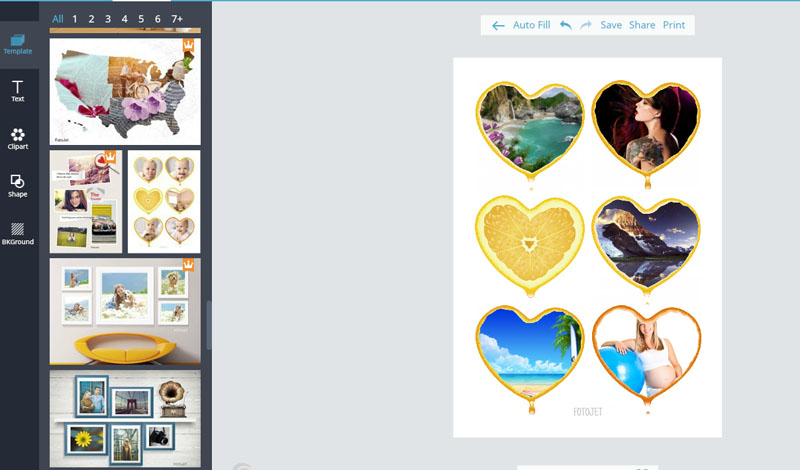 4. Easel
We all think that life is right like a picture, and this picture is described by ourselves. Here FotoJet provide you an easel template where you can"describe" yourself on it. You are beautiful like a painting here.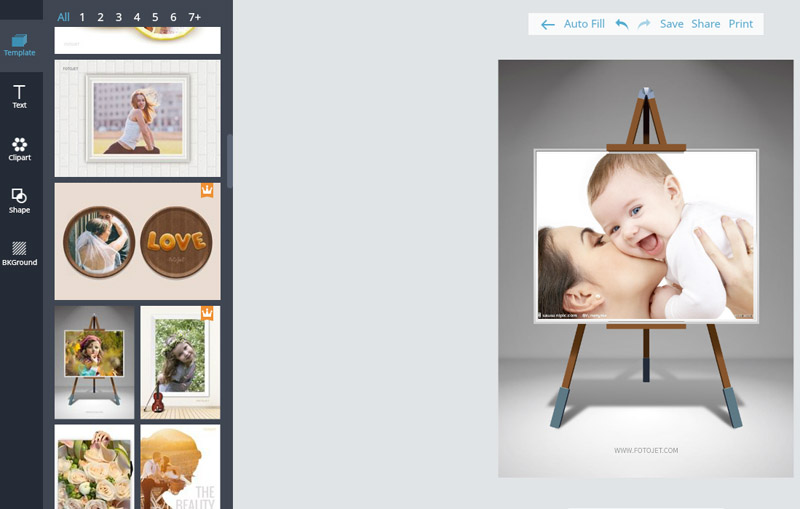 5. Fashionable one
Nowadays, more and more people like to be a fashionable person, as well as our photos want to be fashionable photos. The following template will make your photo into creative photo collages.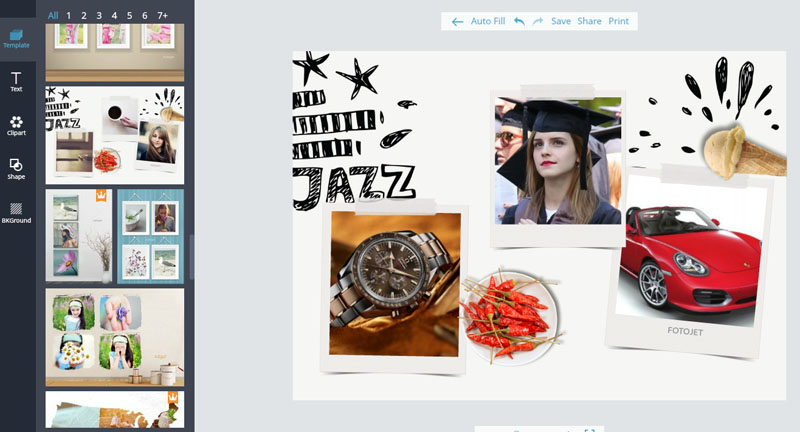 Have you attracted by them? Get started to design you a fabulous one.
Make Creative Photo Collages for Free Now
Try it for free, no download or registration required.
Get Started