How to Make a Collage Online Easily and Quickly
When you take many pictures for your wonderful travel, your lively party, or just a dish cooked by yourselves, have you thought making a collage by these photos to share it with your families and friends. The answer is absolutely yes. However, how to make a collage online is a headache for someone. Fortunately, there are an increasing number of photo editing tools available that help everyone can create personalized collage with less efforts.
FotoJet is one of the most powerful and easy-to-use free online collage makers. It can make you create fantastic collages with a few clicks as long as you have a basic computer using skill, which is the save of time money and energy. Furthermore, FotoJet is embracing its gradual perfection through the continuous planning, testing, and optimization. So it has obvious advantages for people to design a collage..
Hundreds of collage templates
There are many collage templates built in FotoJet. It covers several categories, such as Modern, Holiday and 3D. All of these templates are delicate and creative that can sparkle your creativity to design a charming collage. Now, the only thing you need to do is to make a choice among lots of templates and go to start your creation.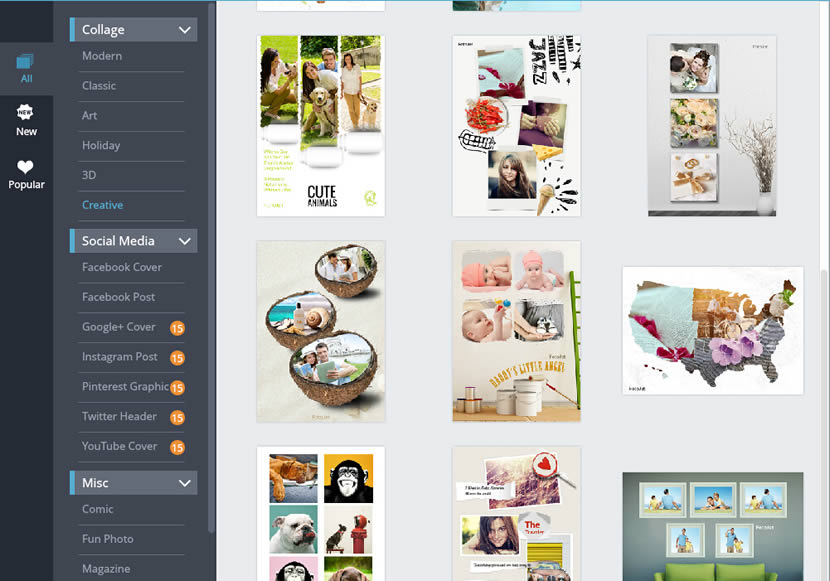 Free adjustments on photos and text
When the template is chosen, it is the time for you to add the photos from your computer and edit them. As you see from the Edit Image panel, you can drag the image to let it show the appropriate part of the photo on the template and grab the slider to zoom in/out it. You are also allowed to rotate, flip,or mirror the photos at will. Besides, Filters like Warmer and Vintage and personal adjustments on Exposure, Brightness,Contrast and Saturation are available for you as well.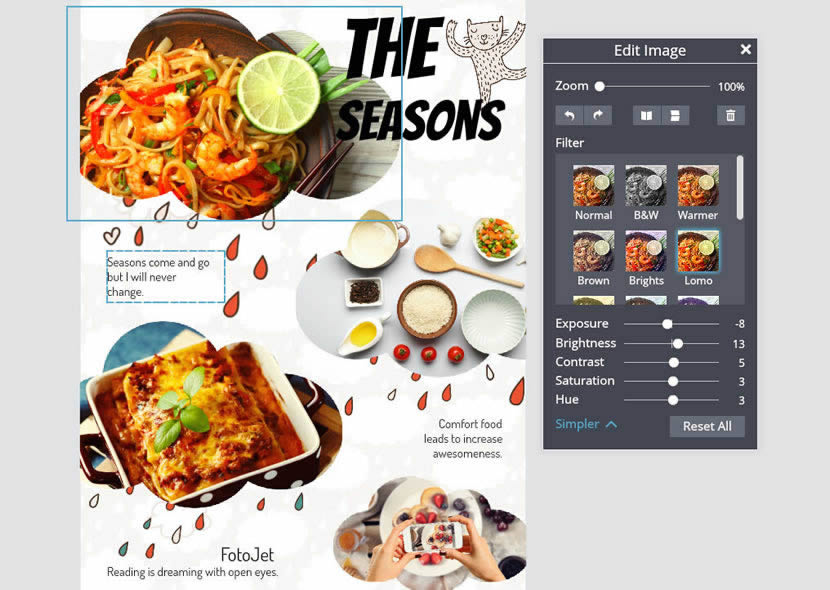 Text editing is a must to design a personal collage. Any word you want to say can be typed to templates on the text editing area. Furthermore, you can prettify the text by adjusting its font, style, alignment, color and size.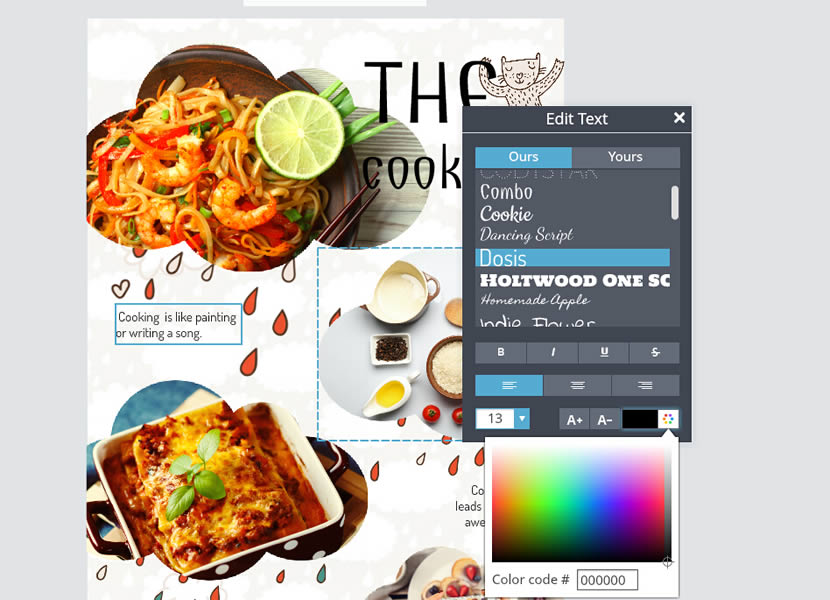 Save or share
All the steps have been finished now. You can save it to the computer with inputting name, choose quality and size according to your personal requirements. Also, you can post it to your social media such as Facebook to share with families and friends.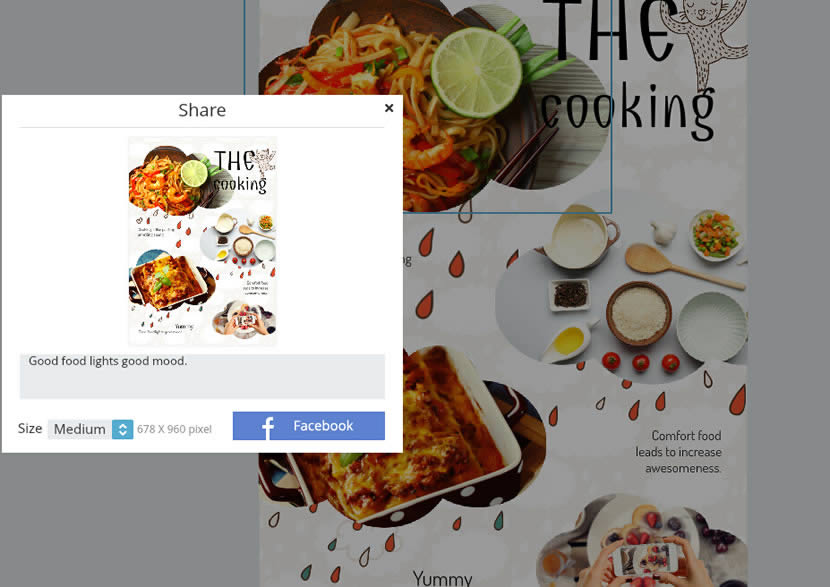 FotoJet provides an easy way for people to learn how to make a collage online, why not try it now?
Make a Quick Collage Online Now
Try it for free, no download or registration required.
Get Started