Halloween Party Ideas Provided to Hold an Interesting Halloween Party
Halloween is coming day by day. The festival is so important that more and more people want to celebrate it. Lots of people may want to call their friends together to hold a lively party. However, organizing a meaningful and interesting party is not an easy thing for many persons. Is there any wonderful Halloween party ideas for them? My personal tips are as follows:
Decorate Party
The atmosphere is a precondition for a real Halloween party. In order to make the party feel mysterious, you need to furnish the venue. Something related Halloween should be added, such as jack-o-lanterns, ghosts made by white cloth, fake black spiders, and scarecrows. You can also seek dry sticks and withered leaves to decorate the party, which can be made more old-fashioned and seem more likely to occur something fantastic. In addition, you can adorn it with something glow-in-the-dark for the party is at night.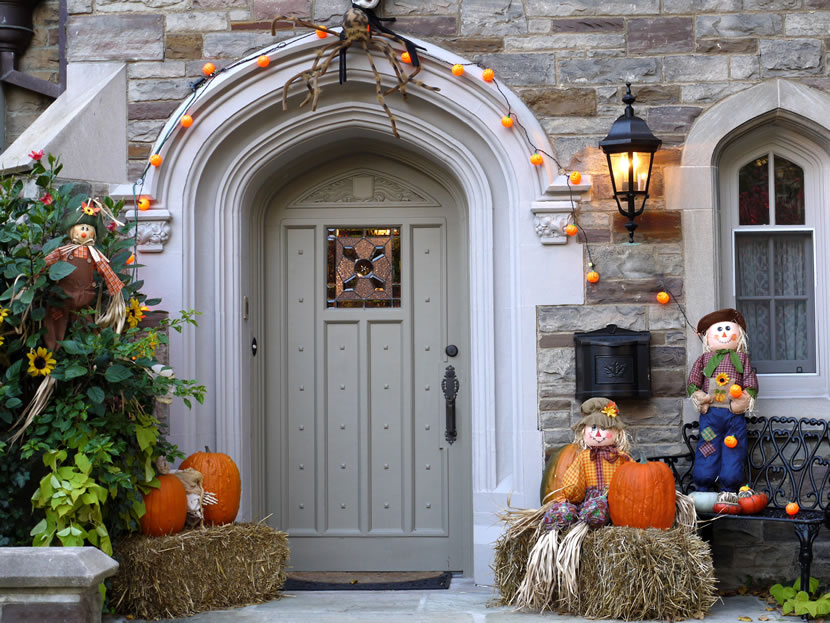 Prepare Outfits
A suit of fitting clothes can make you immersed in the party quickly. You can dress yourselves up with special outfits that can let you look as a vampire, a witch, a clown and so on. So, when you send the party invitation card to your friends, you should tell them that it is necessary for everyone participating in the party to be well dressed. You can set a "Best Dressed Award" to reward the people who spend a lot of energy to do it with special prizes.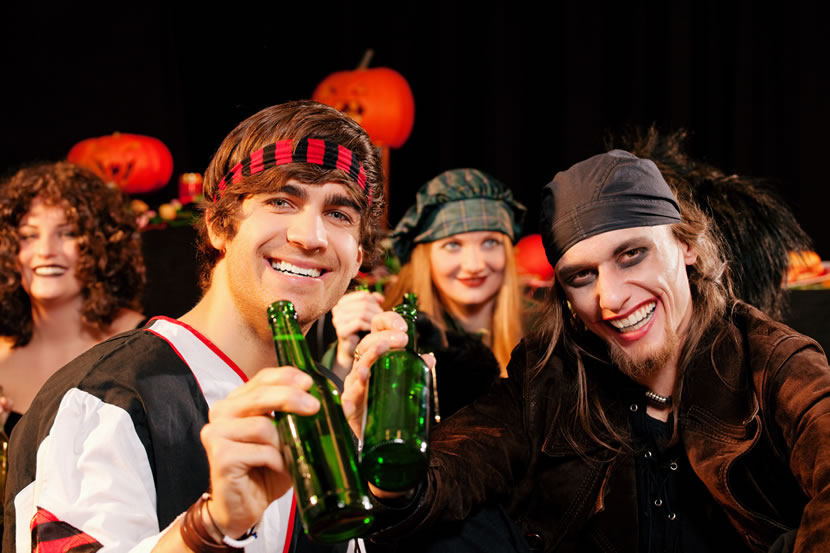 Design Games
What a funny game to a party is what a firework to a night sky. It can ignite everyone's passion and cheer them up. So I'd like to inspire some Halloween party ideas about games. There are two games provided for you. Both are easy to prepare and can be held indoors.
One is named "Twilight". All the people lose their memory and have no ideas about that who are "Bella" and "Edward". The host plays some music, pictures and videos about the scary movies on the computer. Everyone has a chance to answer the question about it and will get a clue after a right answer. The one who recognize"Bella"and"Edward"firstly is the winner.
Another is named "Who is the Ghost". People who take part in the game are divided into two groups. Every group chooses a "ghost" in random and the host is the only person who knows it. Several game levels are set like blowing table tennis from one cup to the other one to see which group costs less time, or pushing a cup on the table to see which one pushes it for the farthest distance. The "ghost"in each group should try his best to prevent their group members from success without awareness. On the contrary, other members should spare no efforts to gain the victory so as to get clues about the spy. The group who confirm the "ghost"earlier and correctly or the "ghost" who stops the triumph is the winner.
Provide Food and Props
Drinks and candies, together with other food like cookies, should be prepared enough to ensure a satisfactory party. Besides, props about the game also need to be provided as well as the prizes. To assure a successful party, other aspects such as the number of people joining the party should be taken into account.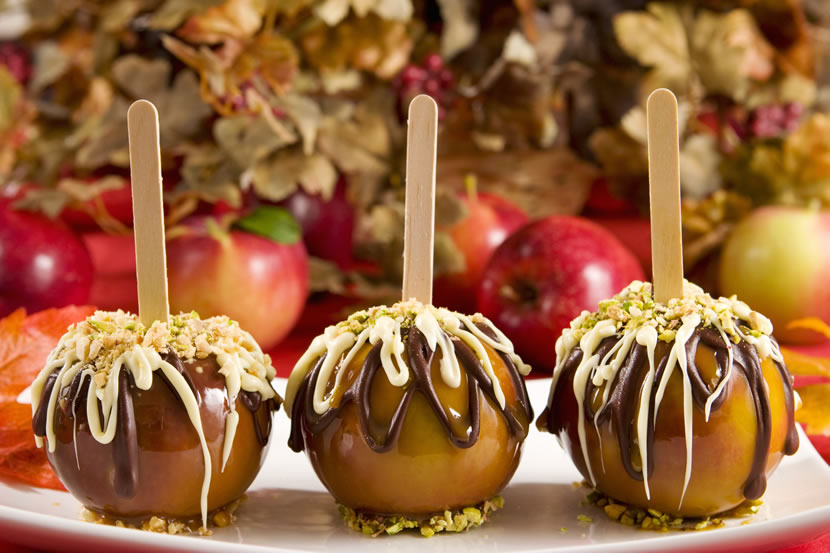 Hope you can come up with more Halloween party ideas and have a great Halloween party!
Find Halloween Party Inspiration from FotoJet Now
Try it for free, no download or registration required.
Get Started