What to Write in a Christmas Card
Want to gift a friend or your family a homemade Christmas card? Don't know what to write in a Christmas card? A right Christmas saying will add the joy all year long. You may think it's hard to decide what to say in a Christmas card. Actually, it's not hard to write the right words to express your Christmas sentiments and best wishes.
Let's see some sample suggestions to know what to write in Christmas cards. They will offer you the inspiration to get you started to share the joy and spread the cheer of the holiday to your friends and family. It would be very fun to sit down and write a little something for love, joy, harmony, greeting and peace to your friends, family, colleagues, co-workers, and loved ones!
What to Say in a General Christmas Card
You can adapt these simple general Christmas sayings to all types of Christmas cards whatever for personal situations or business issues, for mass mailings to friends or for distant relatives.
Sample #1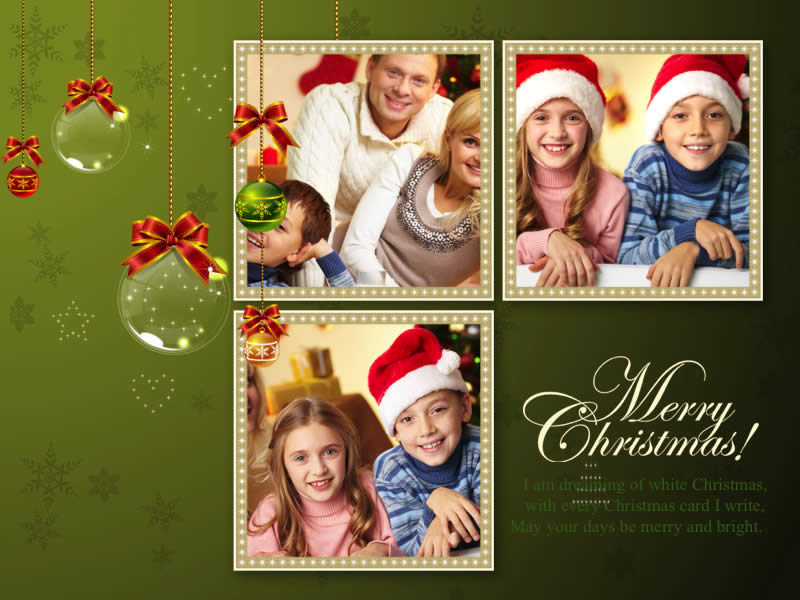 Merry Christmas!
I'm dreaming a white Christmas,
with every Christmas card I write,
May your days be merry and bright.
Sample #2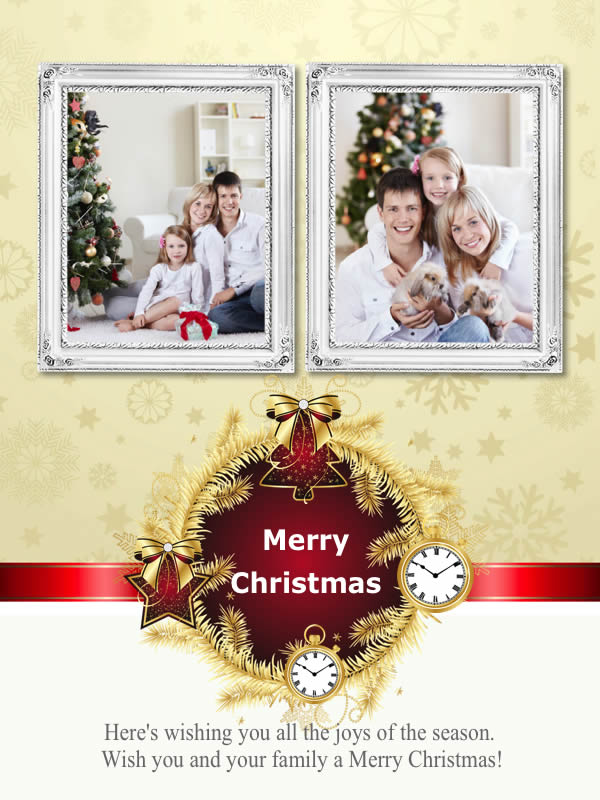 Here's wishing you all the joys of the season.
Wish you and your family a Merry Christmas!
Sample #3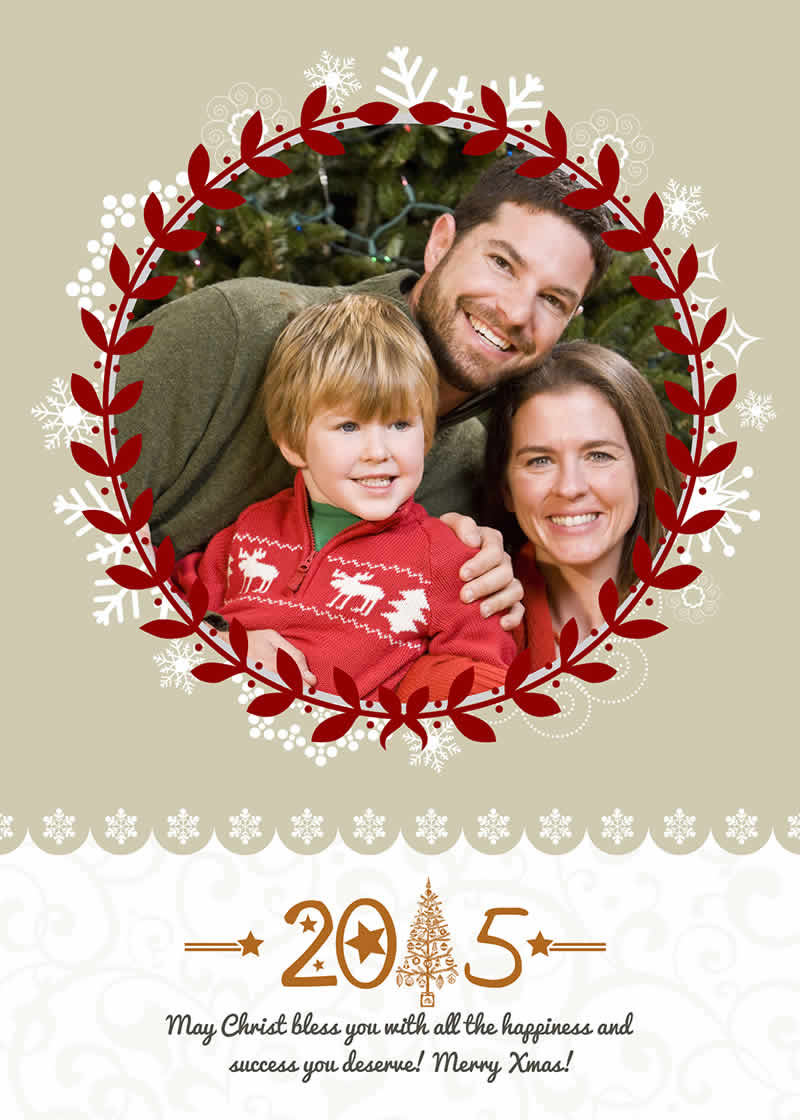 May Christ bless you with all the happiness and success you deserve! Merry Xmas!
Sample #4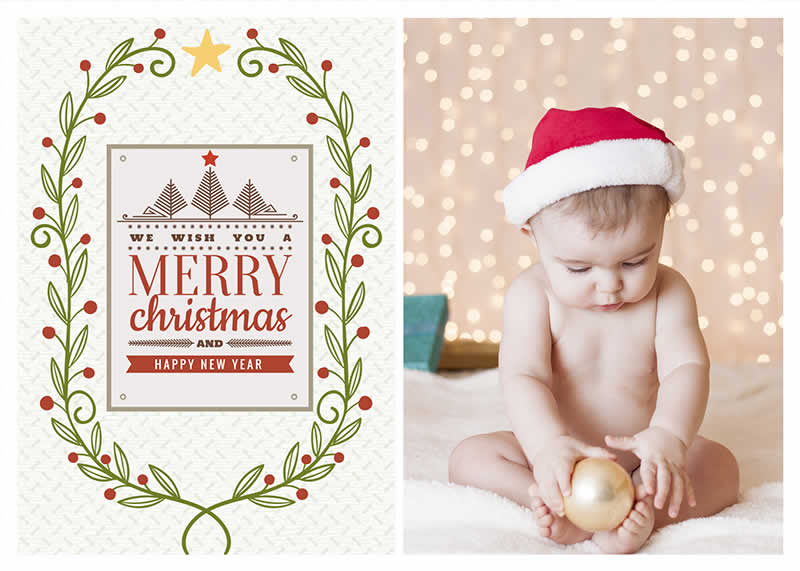 We wish you a merry Christmas and happy New Year
Sample #5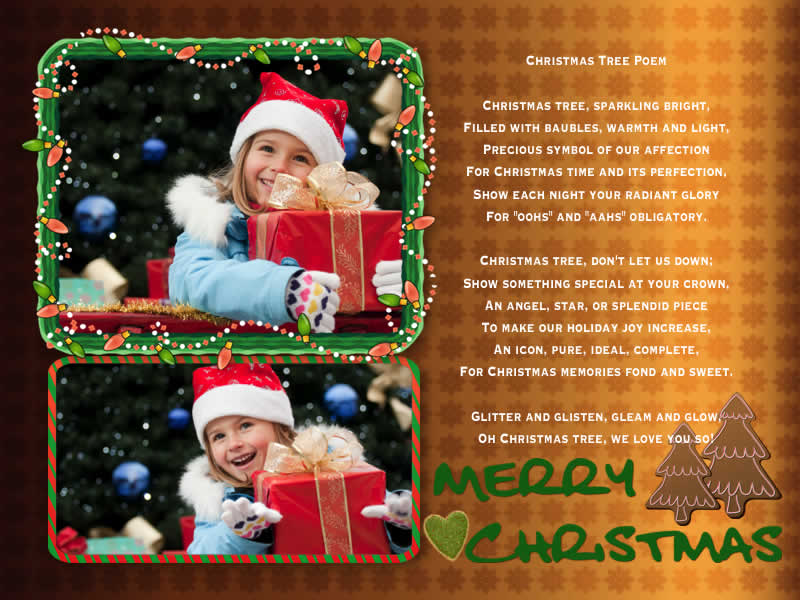 Christmas tree, sparkling bright,
Filled with baubles, warmth and light,
Precious symbol of our affection
For Christmas time and its perfection,
Show each night your radiant glory
For "oohs" and "aahs" obligatory.
Christmas tree, don't let us down;
Show something special at your crown,
An angel, star, or splendid piece
To make our holiday joy increase,
An icon, pure, ideal, complete,
For Christmas memories fond and sweet.
Glitter and glisten, gleam and glow,
Oh Christmas tree, we love you so!
What to Write in a Christmas Card for Party Invitation
Christmas is the time to send our Christmas invitation cards to invite friends, family, acquaintances and loved ones for togetherness! What to write in Christmas cards for invitations? Here are some wording examples that you can use in your invitation card.
Sample #1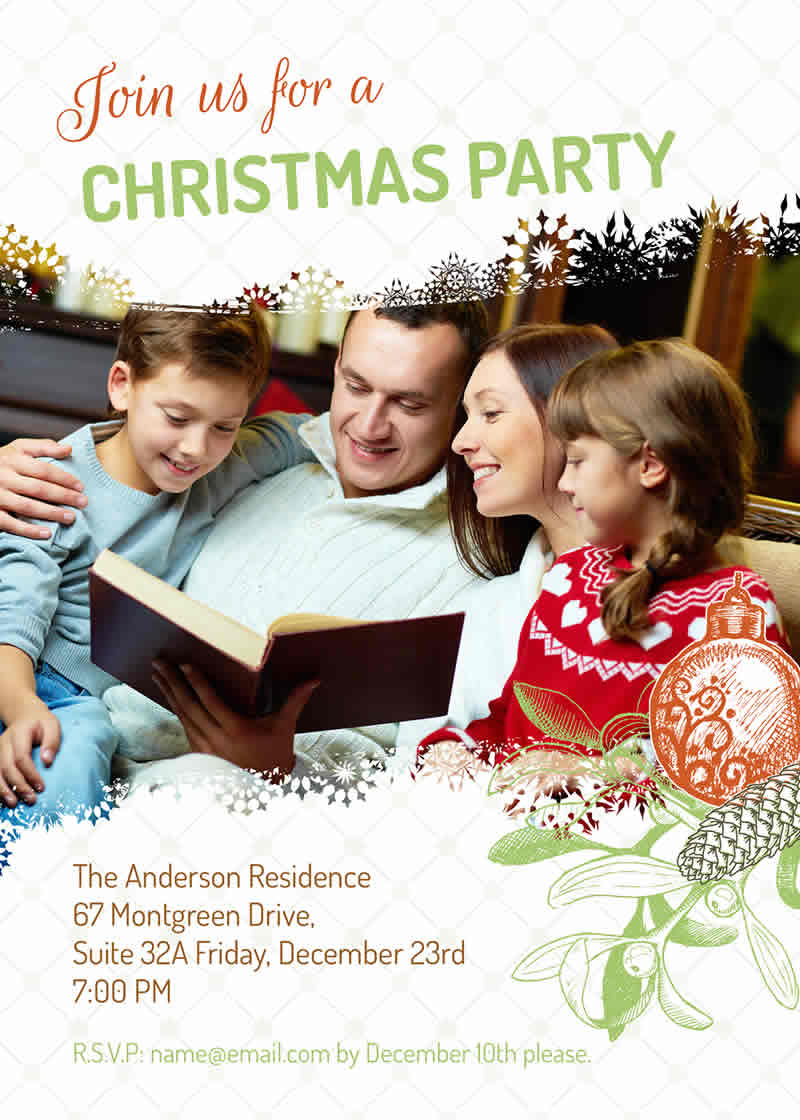 Join us for a Christmas party
The Anderson Residence
67 Montgreen Drive
Suite 32A Friday, December 23rd.
7:00 PM
R.S.V.P: name#email.com December 10th please.
Sample #2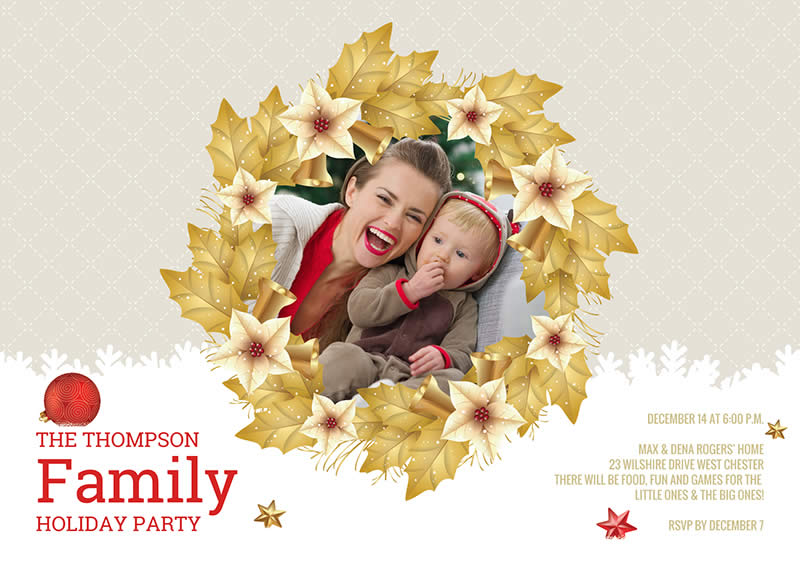 THE THOMPSON FAMILY HOLIDAY PARTY
DECEMBER 14 AT 6:00 PM
MAX & DEAN ROGERS' HOME
23 WILSHIRE DRIVE WEST CHESTER
THERE WILL BE FOOD, FUN AND GAMES FOR THE LITTLE ONES & THE BIG ONES!
RSVP BY DECEMBER 7
Sample #3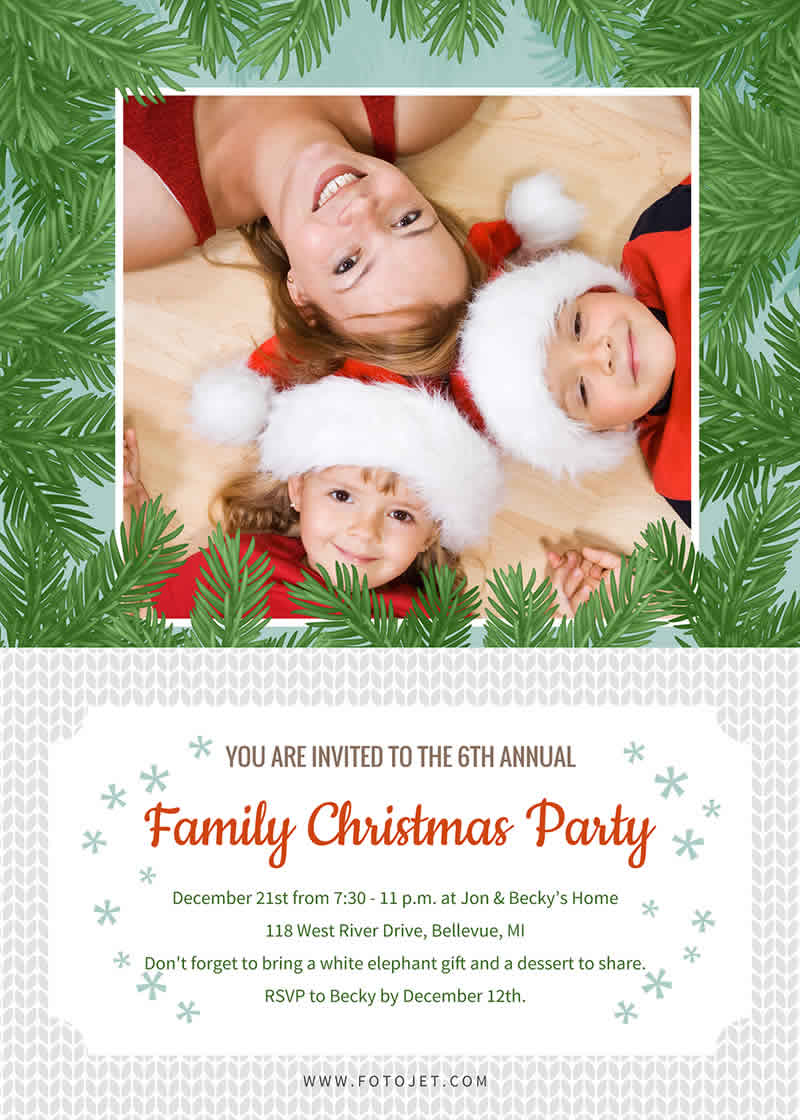 YOU ARE INVITED TO THE 6TH ANNUAL
Family Christmas Party
December 21st from 7:30 – 11p.m. at Jon & Becky's home
118 West River Drive, Bellevue, MI
Don't forget to bring a white elephant gift and dessert to share.
RSVP to Becky by December 12th.
Sample #4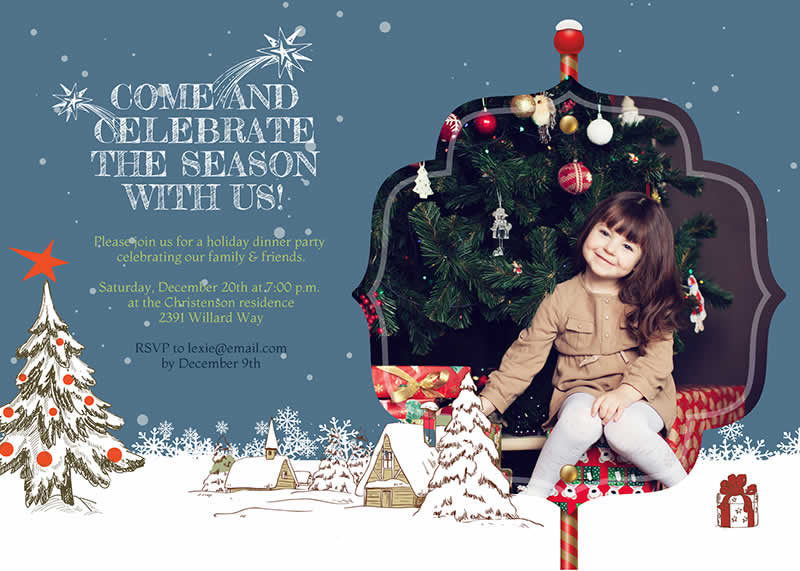 COME AND CELEBRATE THE SEASON WITH US!
Please join us for a holiday dinner party celebrating with our family & friends.
Saturday, December 20th at 7:00 p.m.
At the Christenson residence
2391 Willard Way
RSVP TO lexie#email.com by December 9th
Sample #5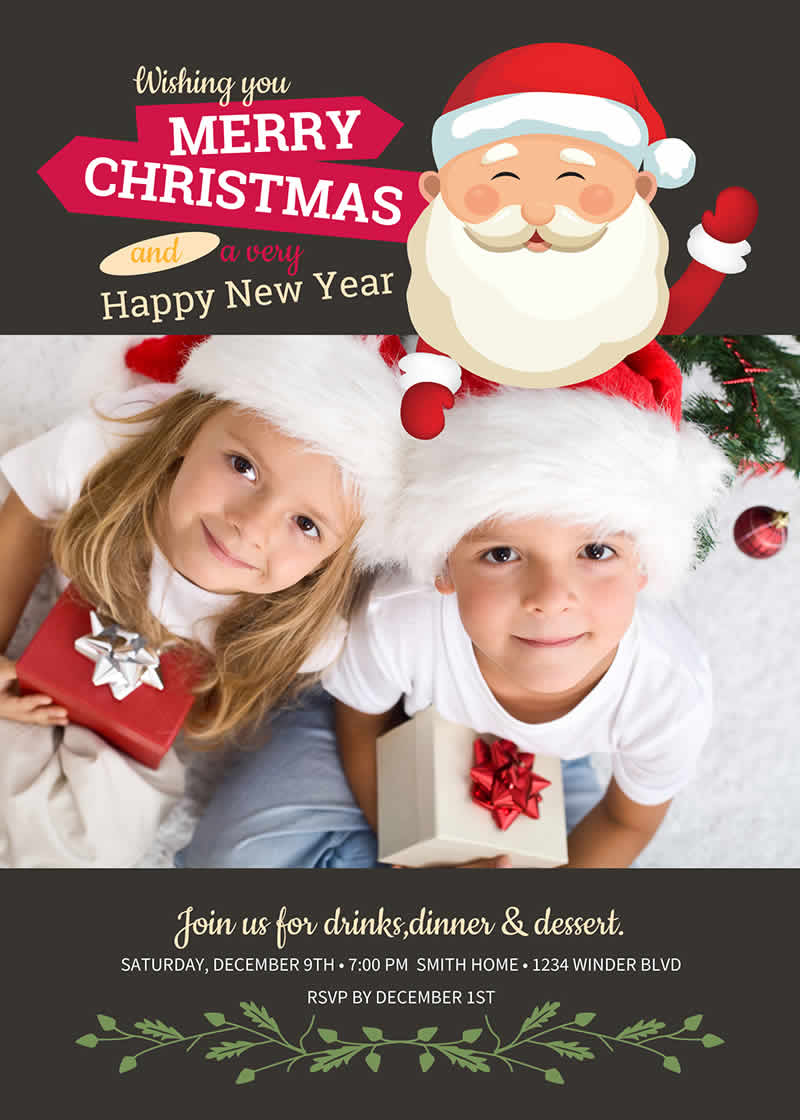 Join us for drinks, dinner & dessert.
SATURDAY, DECEMBER 9TH•7:00 PM SMITH HOME• 1234 WINDER BLVD
RSVP BY DECEMBER 1ST
Christmas Card Wording Tips
Well, just talked about what to say in a Christmas card. Then, I'll talk some wording tips which will make your message, sayings, and verses in the card better.
1. Some quotations can be only used for specific receipts. So you should know who will be the receipt before you write the message on cards.
2. You can decide the number of the words according to the card design, not every beautiful card has many words in it.
3. Use special font to make the some of the words striking while the others tidy in a card. Change the words' color, size, style, etc. to make them have perfect looks in your Christmas cards.
Looking for what to write in a Christmas card for friends and family this blissful holiday? Check these samples to find your inspiration. Wish you a merry Christmas!
Make Your Own Christmas Cards for Free Now
Try it for free, no download or registration required.
Get Started