Some Mother's Day Card Ideas to Help You Make a Special Card for Your Mom
When the Mother's Day in May rolls around, it's a good chance for you to convey feelings to your mom, the person you are most grateful for in your life. Buying some gift is great, but a DIY gift is even sweeter. Customizing a mother's day card is a nice choice since it is easy to make and it can delivery your deep love and sincere thanks well. Need some inspiration? Get a cue from following creative mothers day card ideas.
Make a card with your photos
To make mother's day cards with your own photos or not, the former is obviously better. These photos, full of sweet memories with your mom, can resonate your mom well if you design a card with it. FotoJet, providing a huge number of mother's card templates, can inspire more creative mothers day card ideas for you to make amazing photo designs even you are not a professional graphic designer. Just choose a template and add your photos to start designing photo cards. It will recall your special moments together.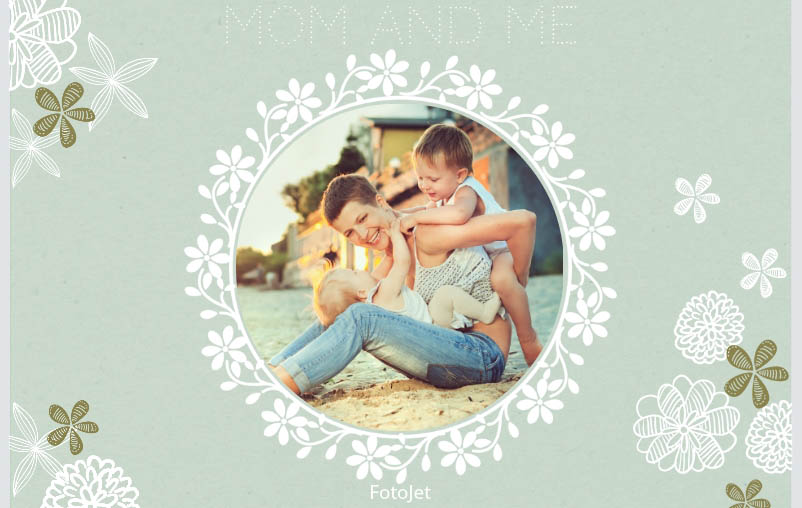 Show your love with the help of clipart images
Do not forget to add some clipart images on your designs. These little images will play an important role in the card. Heart images, flowers images and more can help you transfer your emotions and make the card design more creative.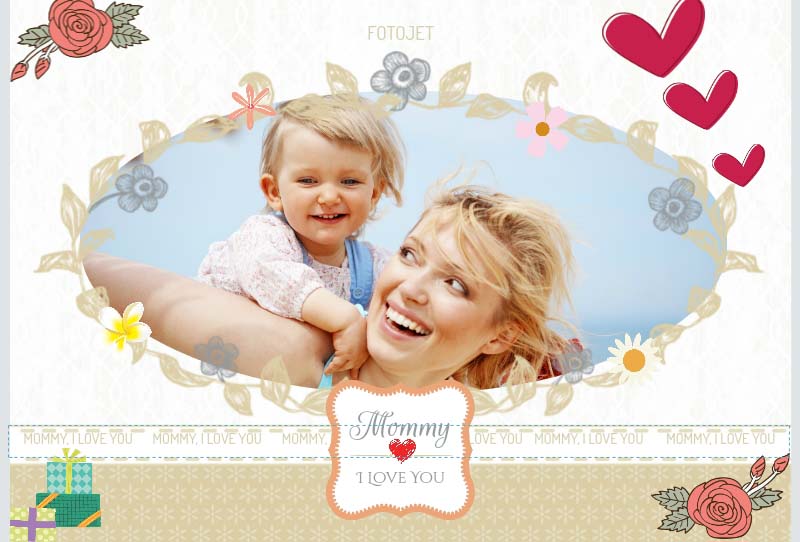 Tell her your love
For such an important person, you must have many words to say in this specific festival. Just type what you want to say on your design. If you are to shy to say a lot, a simple "I Love You" is the direct and most powerful expression of emotion.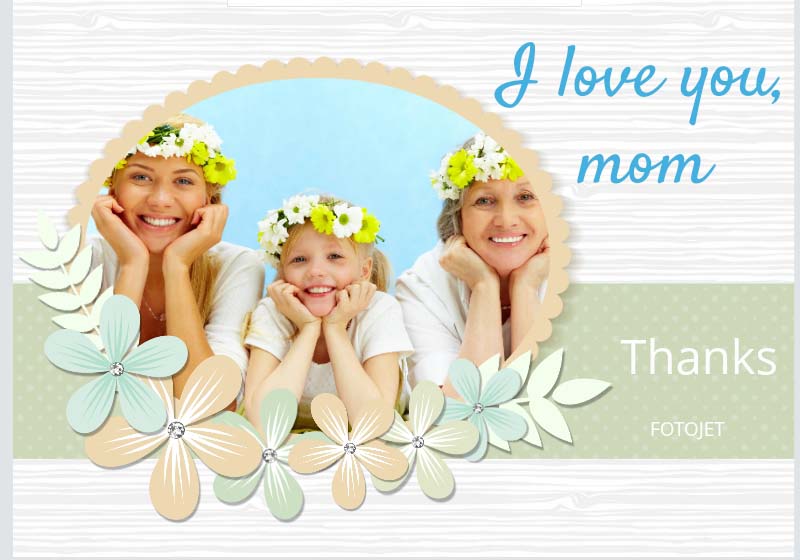 Keep it secret before you send it
No matter you want to send your mom a printed card or just send her an e-card, keep it secret before you send it. Such a thoughtful gift will definitely surprise her. And she will be moved by your sincere care.
Make Special Mother's Day Cards Now
Try it for free, no download or registration required.
Get Started