Personalize Birthday Card for Boyfriend with Your Photos
A birthday card for boyfriend is a little gift to wish the boy in your life a happy birthday. Personalizing birthday cards with your photos and love is a wonderful idea. It is more like a way to commemorate the times you spent with your boyfriend and celebrate his special day, rather than a small card could be bought in most shops.
As the birthday card for boyfriend is so special, you need to think about how to showcase your affections. Firstly, it is a birthday card, so you need to say happy birthday; next, it's a chance to say how you cherish the time you spend with him; finally, express your wishes about the future of you two.
At so far, you are clear about what to display on the birthday card for boyfriend. Then you can start to make one. I must say that it is so great to use online tools; it will help you design birthday cards as beautiful as ones being sold. Try FotoJet with your own photos.
3 steps to create birthday card for boyfriend
1. There are plenty of photo collage templates to choose on FotoJet. Select the one you like. Through there is a category for birthday card, but I recommend you try other templates too.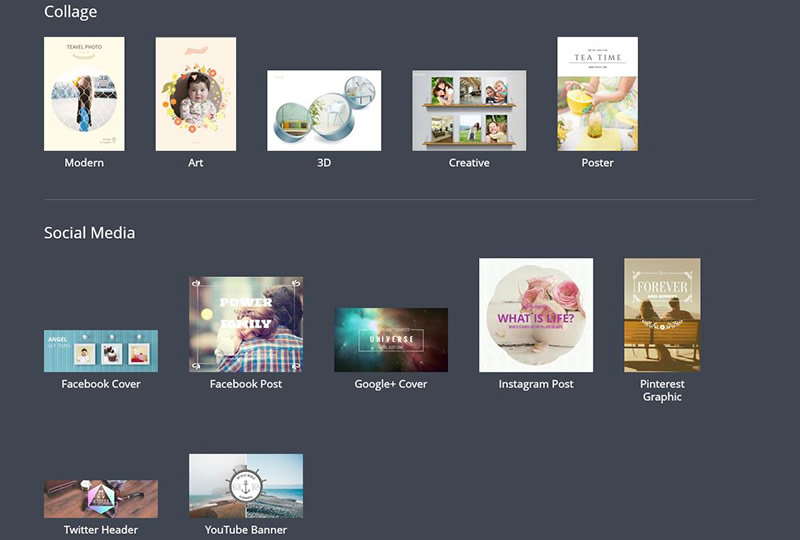 2. Add your own photos. Consider it is a birthday card for boyfriend, you could use photos of you and him. For example, a nice meal you ever enjoyed together, a city trip you ever had together or a just a photo of you two's normal life.
Do not forget using the text and clipart images to showcase your birthday theme.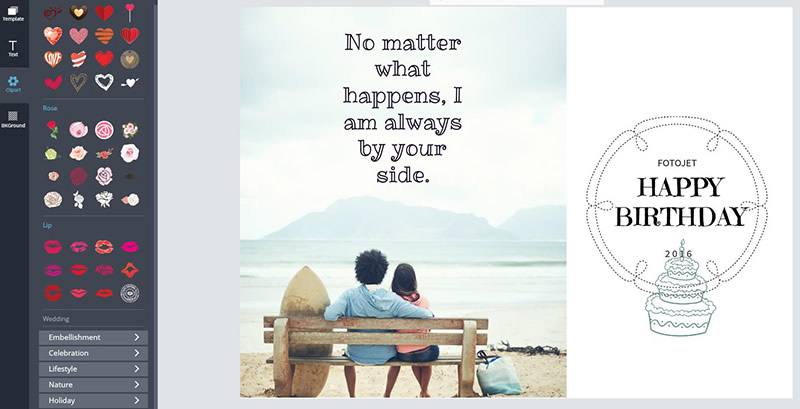 3. Finally, you could save/share/print your birthday card for boyfriend and surprise him with this unique gift.
Make Birthday Cards for Boyfriend Now
Try it for free, no download or registration required.
Get Started