Make Unique Fathers Day Gifts to Convey Your Feelings for Your Father
Father is the person who is trying their best to keep the hardship far away from you. He is like a mountain, a haven you always search for to charm away your sorrow. Father must be one of persons that you are most thankful for. Therefore, you may want to send unique fathers day gifts to him to express your deep feelings to your beloved daddy.
You may wonder about what kind of gift can be regarded as a unique fathers day idea. A customized Father's day card may be a wonderful idea, especially making it online. Firstly, making a card online is a saving of time and money. You can finish it at home in minutes and have no need to be wandering around several markets to choose gifts. Secondly, making a card by yourself can be easier to convey your love. FotoJet makes this goal effortless to be achieved.
There are a lot of templates built in FotoJet. But these templates are accessible to all users. What features can make your cards different from other people's creation and become unique fathers day gifts?
Can't-Miss: Create Father's Day Videos as Gifts for Free >
Design with your own photos
Choose a template you like most and add your photos to start your design. The photos you choose must be full of your sweet memory with your father. It can remind of the memorable moments that your father and you spend together and make him moved.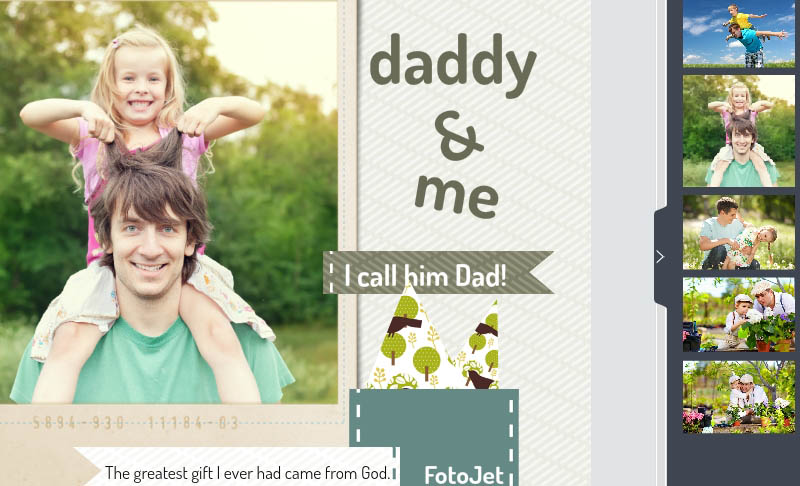 Make some personal adjustments
To make your fathers day cards more delicate, you can make some adjustments on the photos according to your own personal requirements. Resizing, rotating, filters and more embellishments can be applied.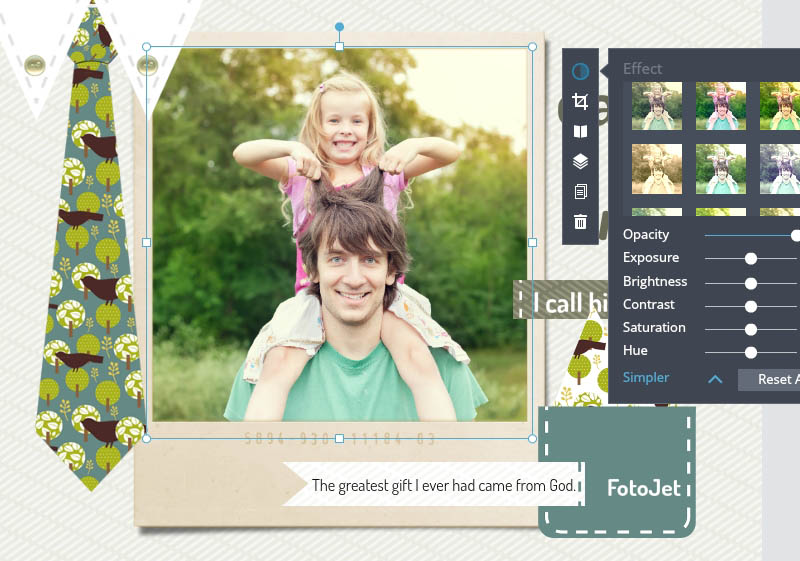 Your sincere wishes
You must have some words want to say to your daddy. Just type your sincere wish to the templates and beautify it. Then print it out and send it to your father. It firmly is a unique fathers day gift he has received.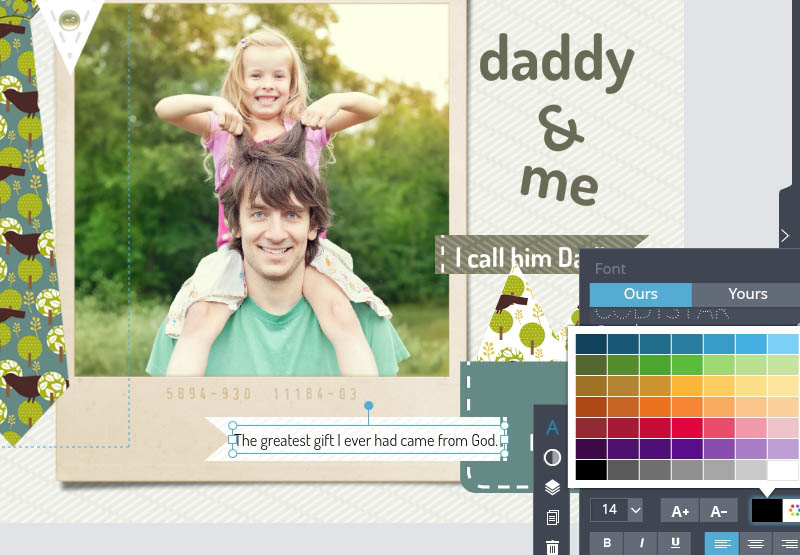 Make Unique Father's Day Gifts Now
Try it for free, no download or registration required.
Get Started