Design a Birthday Card for Mom to Make Her Birthday More Memorable
Mother is such a person who gives you the priceless gift of life and takes all her energy to make you better. All the diamonds and other glittery jewels on earth cannot match the shine of love and care that your mom has bestowed upon you. Birthday is an important day for her. And it is also a good chance for you to express your love and tell her how blessed you feel to have such an amazing mom. What kind of gift can be seen as considerate?
When you think about to prepare some gifts for someone you care about, buying birthday cards will occur to your mind with no doubt. How about to make a birthday card for mom by yourself? You may argue that a DIY card will not be as delicate as a bought one. Fortunately, free online card maker FotoJet will help you to design birthday cards, easy yet elegant.
Make a birthday card for mom with templates
Good birthday card for mom ideas is the key to design charming cards. FotoJet provides a lot of birthday card templates for users to start your designs easily. What you need to do is to add photos to the templates you choose from and make some adjustments according to your personal requirements.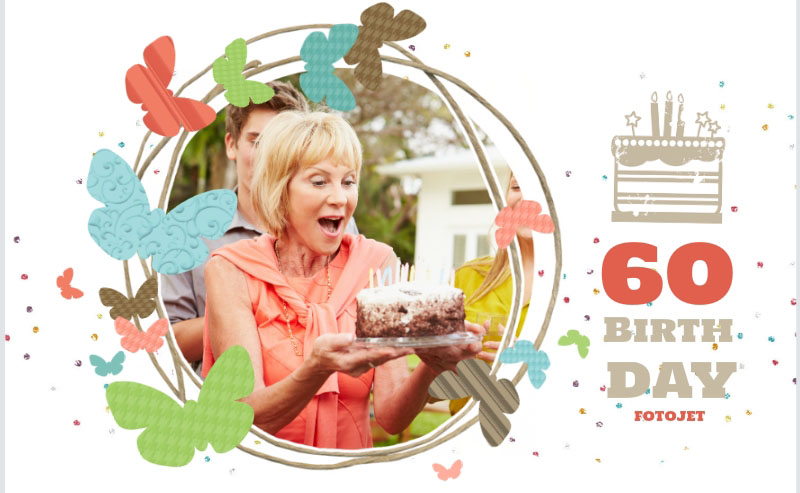 More birthday cards for mom ideas
As the templates can be edited freely and starting creation from scratch is allowed, it is possible for you to customize personalized birthday cards. Adjusting your photos, changing background, adding texts and clipart images, all these embellishments are available to enlighten your ideas when your intend to make a unique card.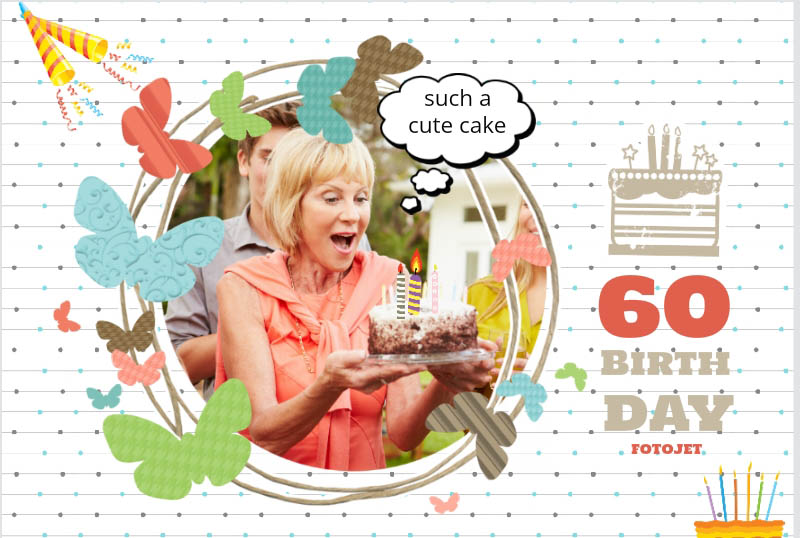 Wishes on the birthday cards
Inputting your sincere wishes for your mom on the birthday card is absolutely necessary. "It does not matter how old I am, your hug is still the warmest and safest place for me in this world. May you have a sweet and joyful life ahead. Happy birthday, my mom", sentences like this and more can be added. Your elaborate birthday card and warm-hearted wishes will make your mom have an unforgettable birthday.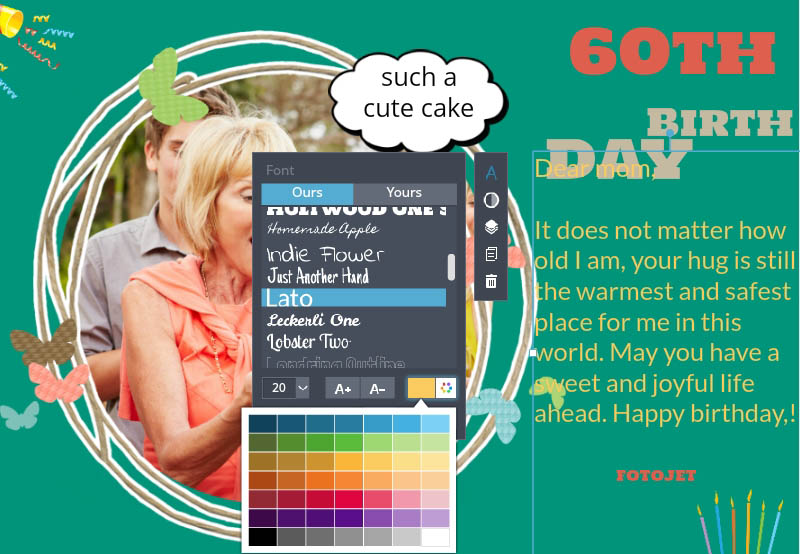 Design a Birthday Card for Mom Now
Try it for free, no download or registration required.
Get Started