Design Free Printable Halloween Cards as Festival Memento
As we all know, Halloween is an important festival for everyone. People celebrate it warmly by making a pumpkin lamb or "Trick or Treat". It is a memorable day. But how to commemorate is a headache.
On Halloween, people are certain to take a lot of photos. You can make use of these photos to create a meaningful souvenir. So designing free printable Halloween cards will be a wonderful choice. Our product FotoJet will be a great help and it will make your Halloween cards funny and special.
Easy to use and powerful
FotoJet is an easy-to-use and powerful tool for you to create free Halloween cards. You can make  fantastic printable Halloween cards in minutes just by a few clicks, whether you are an experienced person or just a newcomer, for the operation of FotoJet is simple and clear. What's more, you can start your design without registration, which is time saving and convenient.
Beyond that, there are many creative templates available. And the template style is so varied that you may find the one you need. Now, it is the time to choose a template to start your personalized Halloween card.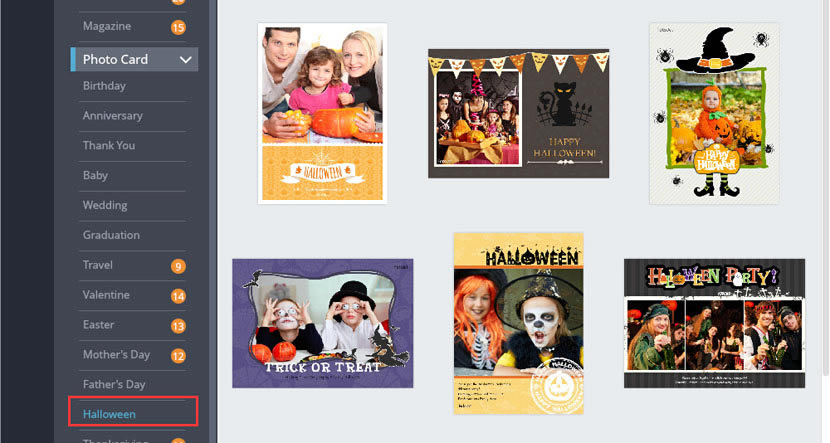 Adjust the photo and edit the text at will
When adding pictures to the template is done, you can make the personal adjustment onto it. Click the photo, then you can see the Edit Image panel. And as you see, you are allowed to rotate, flip or mirror the photos freely. Besides, Filter like Warmer, Brown and more can be applied to your pictures. Brightness, Contrast, Hue can also be modulated to make your photos more delicate. You may be surprised that your photos look so professional.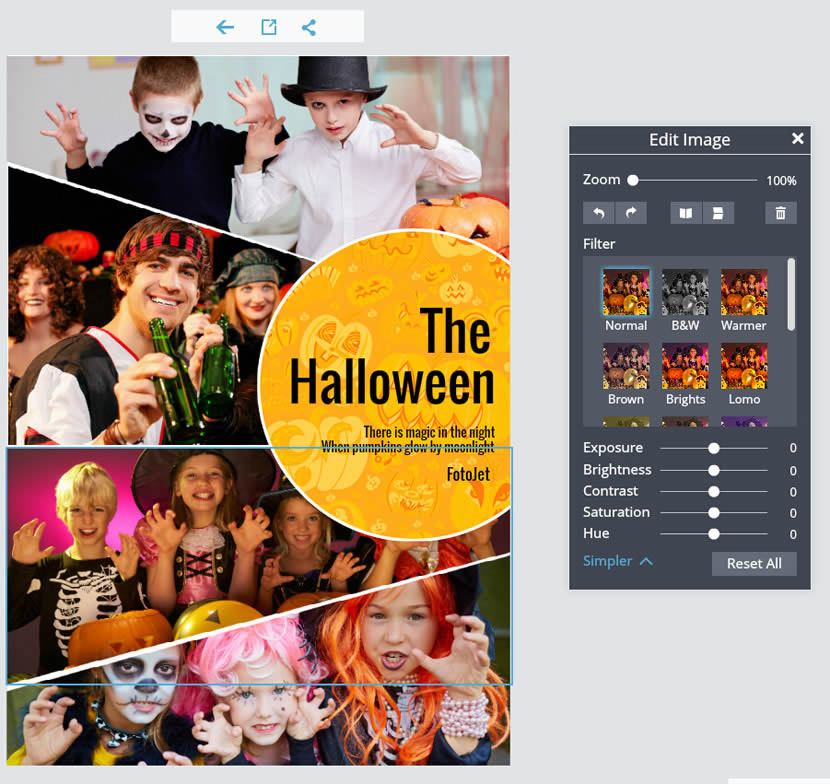 FotoJet allows you to edit the text as well. You can input the words you want to say to the template. Your wishes, your thoughts, both can be added to the template. The adjustment on text font, alignment, size and color can be achieved.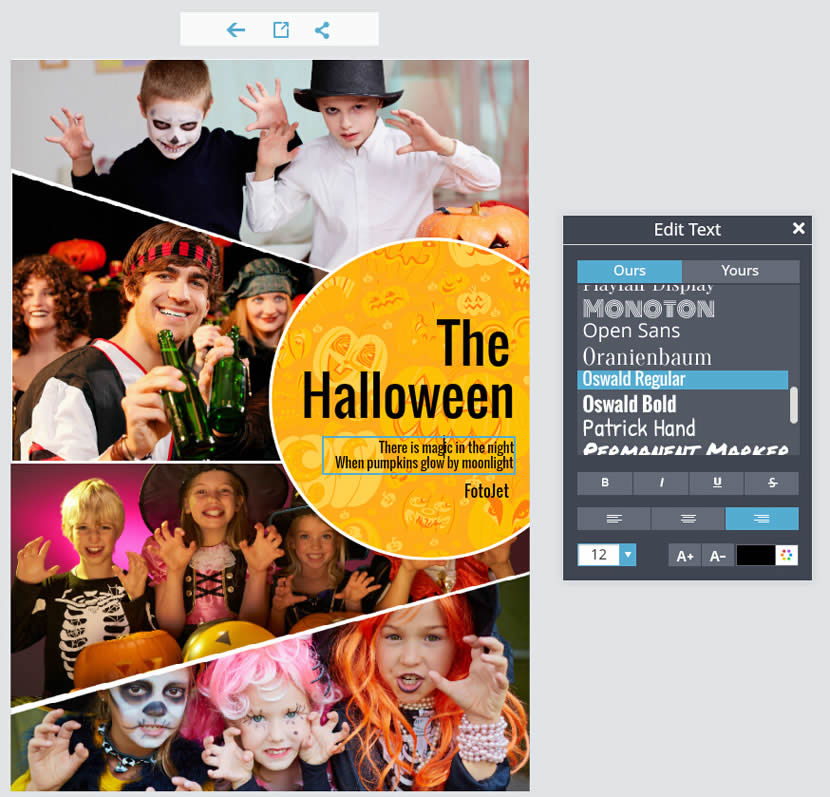 Savable and printable
When all the Halloween card making procedures are finished and meet your requirements, you can save the printable Halloween cards to your computer in JPG or PNG format according to the need. The Name, output Quality, and the Size can be set by yourself. You also can share the card by printing it out on your home printer.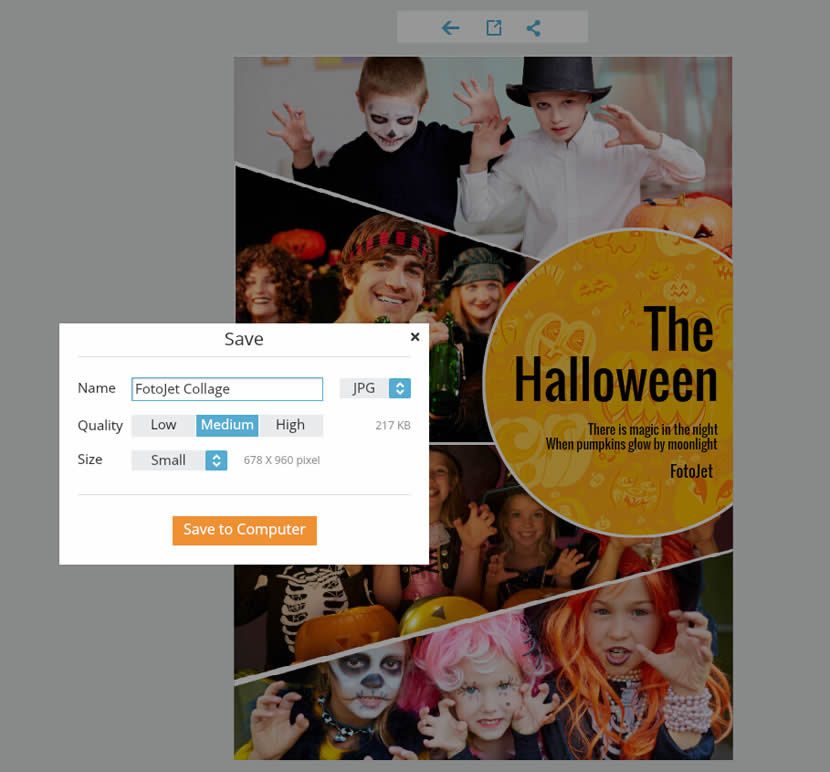 You may have been able to make a Halloween card by knowing easy steps above. Why not go to make a Halloween card now? By the way, a making a Halloween video is also a great way to celebrate the day, and you can try FlexClip's Halloween video maker to create a Halloween video online for free!
Design Your Own Halloween Cards for Free Now
Try it for free, no download or registration required.
Get Started