How to Make Halloween Cards Online with no Hassles
Halloween is one of the most meaningful festivals around the world and has been celebrated by people from different countries and different cultures. There is no doubt that everyone wants to enjoy fulfilling time on that day. They decorate the houses and dress themselves up, hold a party and DIY gadgets.
Some choose to make Halloween cards, but it is a little difficult for someone to do handcrafts. So, how to make Halloween cards is a headache. Fortunately, there are photo editing tools in a growing number available for you to design printable Halloween cards, as long as you have the basic computer skills. Our product FotoJet is a wonderful tool for you to start your creation.
Wonderful Halloween cards templates
Under the Photo Card category, many important festival cards templates are provided including Halloween cards. All of these templates are delicate and can inspire you more Halloween card making ideas. Choose one template you like most and add your own photos to start your design now.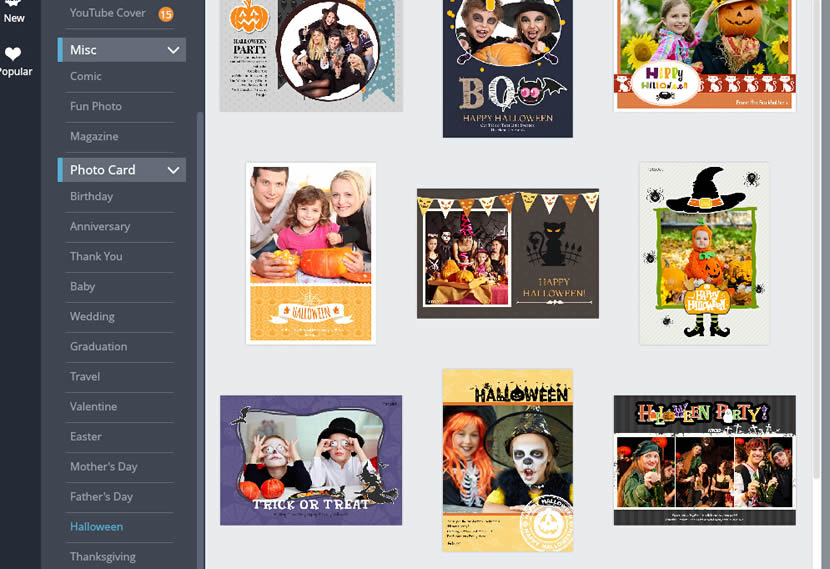 Free adjustments on photos and text
Once the photos are added to the template, it is the time for you to beautify it according to your personal needs. Click the photo, the Edit Image panel appears. And as you see, you are free to rotate, flip or mirror the photos. Besides, Filter like Vintage, Brown and more can be applied to your pictures. Brightness, Contrast, Hue can also be modulated to embellish your photos.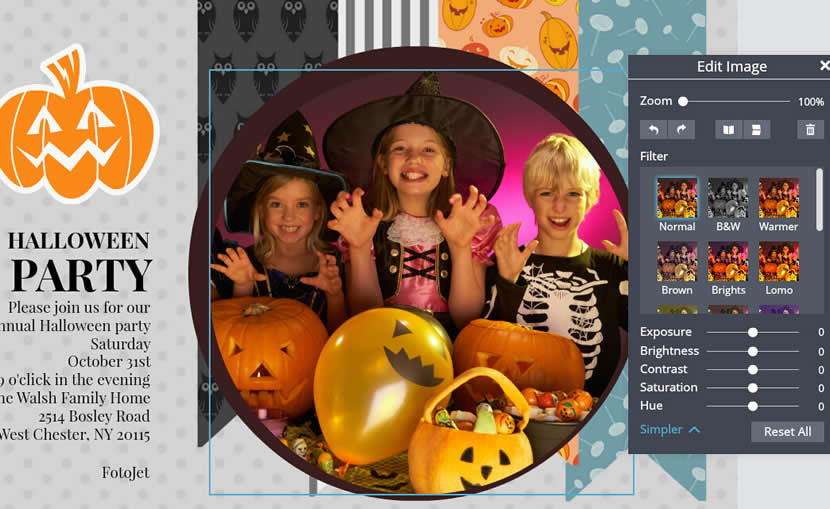 How to make Halloween cards to show your feelings? You can type messages to the text editing area. If you want to design an invitation card, you can add the details about the Halloween party. If you just want to create one as a memory card, you can type anything you want to say to yourselves or others. No matter what kind of card you intend to make, the adjustments on text font, alignment, size and color can be reached.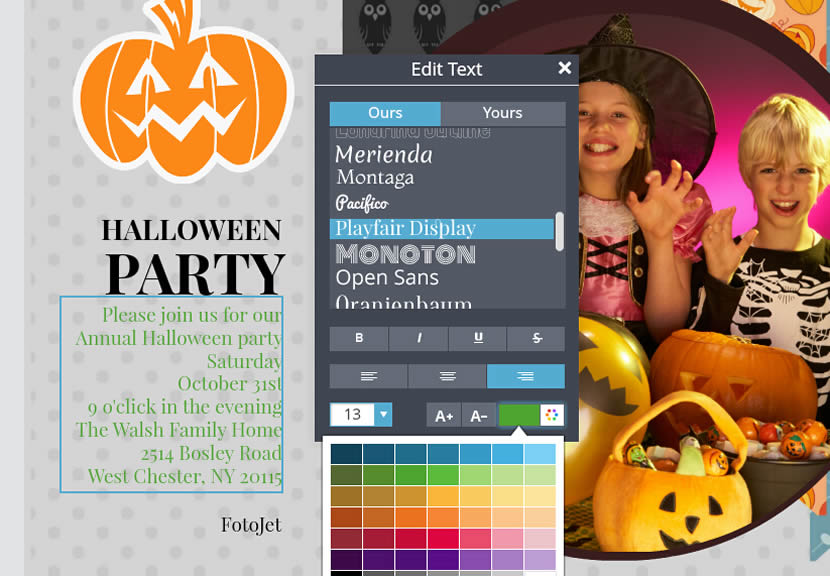 Save and share
When all the adjustments are done and all your needs are met, you can save it to the computer and print it out or post it on the social media. The printed memory cards can be kept by yourselves as a memento or share it with your families and friends. The invitation cards can be sent to the one you want to ask to join your Halloween party and spend the beautiful time together.
Halloween is around the corner. Hope you have a nice Halloween.
Design Your Own Halloween Cards for Free Now
Try it for free, no download or registration required.
Get Started