An Unforgettable Wedding Anniversary Collage
Is there anything that you worry about your wedding anniversary? Whether you want to catch up with some amazing wedding anniversary collage ideas to surprise your wife or husband? However, you are so busy with your work and have little time to do it. Do not upset, just follow FotoJet, there are some fantastic wedding anniversary collage ideas have prepared well for you.
FotoJet can help you make a splendid wedding anniversary collage within a few steps and all your most cherished moments could be put into a picture.
Creative collage idea
The creative one provides many beautiful and constructive templates where you can put your photos in-to customized creations that only belong to you
Here is a creative one made with FotoJet: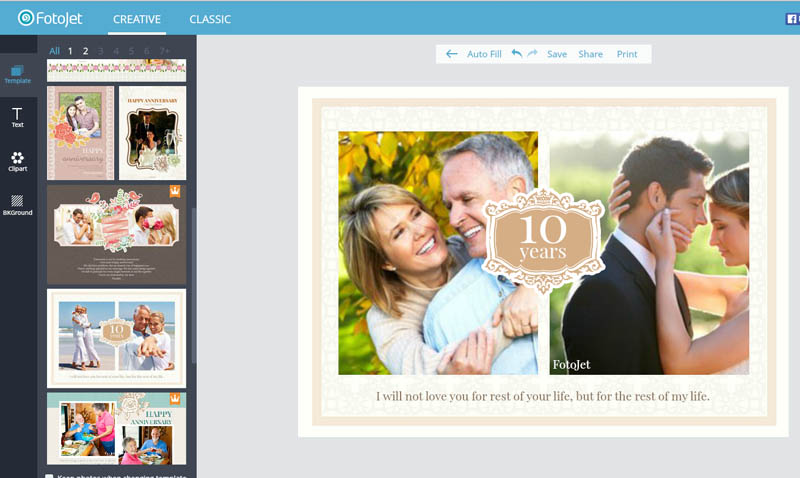 If you want to have one, just click: https://www.fotojet.com/ to start making a collage. It is a nice wedding anniversary collage idea.
Text filled collage idea
Using the words to express your emotion is a good choice, but sometimes you may feel hesitate to speak them out. Now you can just put whatever you want to say in photo by adding text and tell your lover how much you love her or him.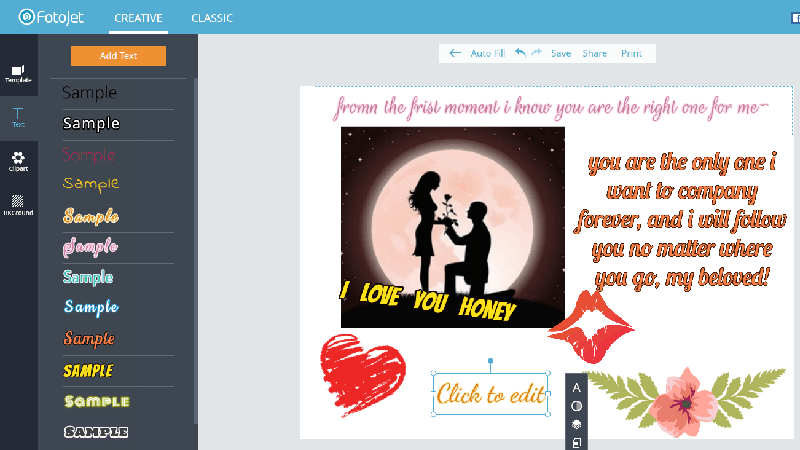 I believe it could be the best choice for you. You can also add some clipart to beautify it.
A classic wedding anniversary collage idea
FotoJet allows you to add your photos freely by choosinge the classic layout. You can play your imagination to design a unique wedding anniversary collage.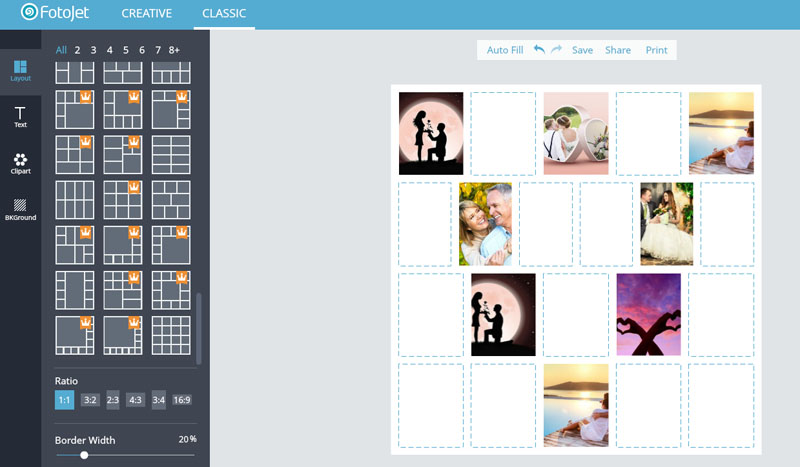 Don't you find yourself lose in them? Take action now! By the way, an anniversary video is also a great gift idea for the wedding anniversary, and you can try FlexClip's anniversary video maker to create a warm-hearting anniversary video online for free!
Make Unforgettable Wedding Anniversary Collages Now
Try it for free, no download or registration required.
Get Started