Brilliant Baby Collage Ideas Help Users to Create Fascinating Baby Collages
For all parents, the best gift for them must be their babies. The bond between parents and babies is one of the strongest relationships all around the world. Sometimes romances come and go. But when you have fallen in love with your baby, you are hooked for a lifetime. You want to try your best to take care of him carefully and witness his growth at any time. A good idea for you is to make baby collages for your sweet to record the process of growing up.
What you need to make fantastic baby collages is brilliant baby collage ideas. And this knot will be easily untied by FotoJet, since there are so many specifically designed baby collage templates. The essay will express some kind of collage templates for you.
Classic baby collage templates
FotoJet gives you ability to design stunning collages easily with its classic collage layouts by just a few clicks. You can add baby photos to these templates. After doing that, you can beautify the efforts of photos, add texts and clipart images, and change the background. All these decorations are also available under other collage templates mode of FotoJet.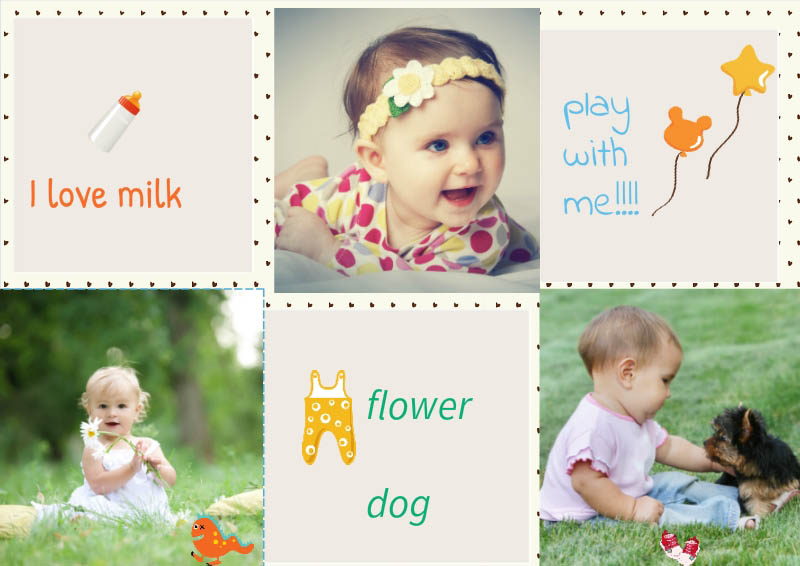 Creative baby collage ideas
You may want to make your collages creative. Creative collage templates can make that goal come true. Unique layouts and special designs will help you wave your hand and say goodbye to poor creations.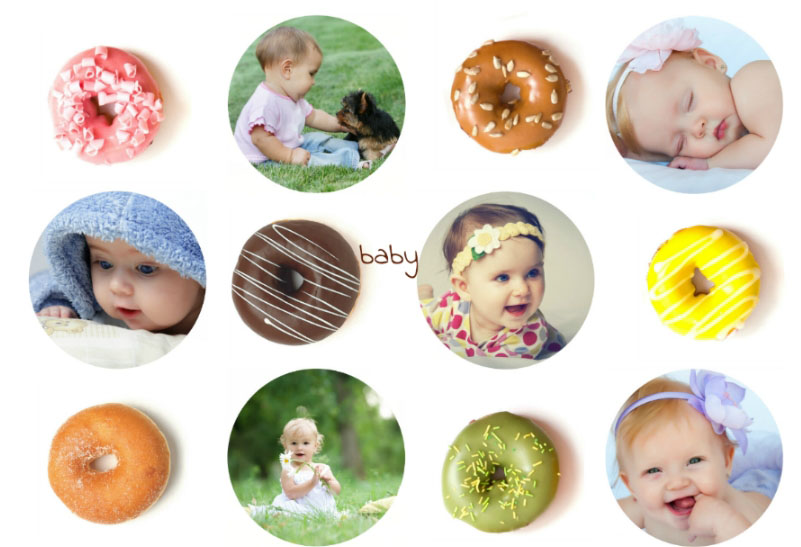 Artistic baby collages
FotoJet can also help you to combine your multiple baby pictures into one beautiful and artistic photo art collage. With its gorgeous artistic templates, everyone can be a professional artist to make collages in minutes.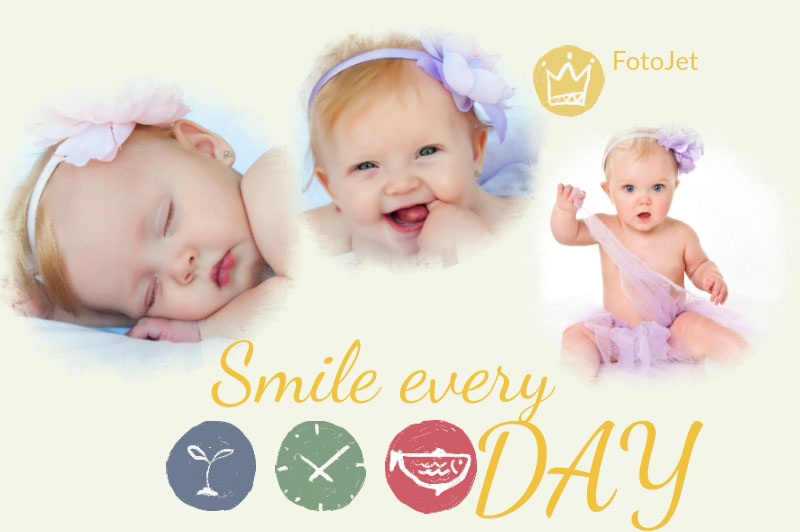 With so many kinds of collage templates provided, FotoJet can definitely inspire you more amazing baby collage ideas!
Create Your Own Baby Collages for Free Online Now
Try it for free, no download or registration required.
Get Started