Top 5 Tips to Make Your Own Facebook Cover Photos
Get a Facebook page for your service or business? Then, you may be likely to know the larger photo at the top of your profile, above your profile picture, known as the Facebook cover. Basically, Facebook cover photo is a small but powerful connection between you and your fans. It's the first thing seen by your page visits and it has the power to decide whether they will continue looking.
Want to upload a Facebook cover photo to attract more fans? Well, although Facebook allows you to simply upload a rough photo from your existing photo albums, a professional and creative Facebook cover will definitely make striking visual impacts to anyone visits your page. So why not prepare a creative and appealing cover photo from your rough photos? If you still don't know where to start, check these tips to amaze your fans.
1. Stay within the Facebook Guidelines
To make your own Facebook cover, you should know these things that you mustn't include:
Copyright infringement. Make sure you have copyright to all the photos and content on the cover.
Self promotion pitch, such as "60% off" or "free now".
Contact information, like site URL, email, mailing address, phone number, etc. You can just write them under the About section.
Calls to action, like "get it free" or "get it now".
Just play your Facebook cover photos under the Facebook cover rulers, making it creative, unique and no advertising.
2. Set a Right Size
After understanding the Facebook guidelines better, make sure you make your own Facebook cover with the right size. The standard dimensions of the Facebook cover photos are 851 x 315 pixels. Here, we'd love to help you make it easier in another way. If you are a fan of FotoJet, you must know it's very convenient with its creative Facebook cover templates. Since those cover templates are already at the correct size of 851 x 315 pixels, you can just make your own design without freaking out about resetting the size.
Once you've done with your design, you are able to save it as PNG or JPG with FotoJet. To get a better Facebook cover result, a PNG file might be the better decision.
3. Add Proper Texts
Here proper means the proper number of simple language that resonates well with your page fans, but remembering no call to action, no sale and contact information. For a more professional look, add less text over your Facebook cover photos. You can check LinkedIn's cover, with only one word "DREAM" on it.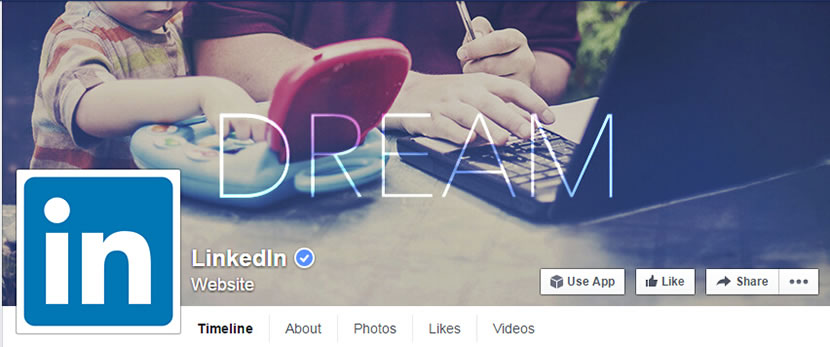 4. Using High Quality Images
To make the loading process more quickly, Facebook automatically applies some pretty aggressive compression when uploading Facebook cover photos. This makes the files much smaller and degrades the image quality. So make sure you use some high quality photos to make your own Facrbook cover.
5. Consider Profile Place
When designing your Facebook cover, keep the profile place in mind. Don not put the important part of a photo or text to the profile place in case they are covered by your Facebook profile photo. It may take some graphics skill to pull it off. However, you can make it simple with FotoJet's Facebook Cover feature, no worrying about such messes. When you edit your design, you can notice the striking visual piece in the left corner of your creation. This non-editable area is just the place where your Facebook profile photo will be.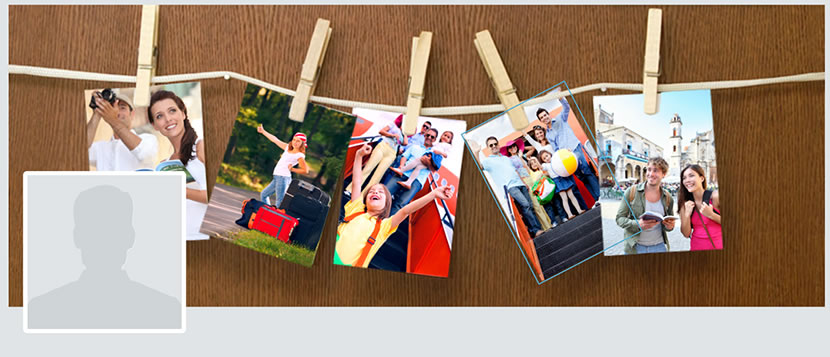 Bored of your current Facebook cover photos? Want to keep it fresh with a new and creative cover? Now start to make your own Facebook cover photos and show them off!
Make Your Own Facebook Cover Photos Now
Try it for free, no download or registration required.
Get Started