How to Make YouTube Channel Art
If you are an enthusiast who loves making YouTube videos for entertaining, edu-training, or discussing a certain topic to boost your business, you need an eye-catching YouTube channel art besides the great content and the successful stream of weekly video uploads. Are you ready to make one? Here I'll show you how to make YouTube channel art even though you are not a graphic designer.
FotoJet is a simple to use and cool YouTube banner maker, which will help you make whatever designs your heart desires. All you need to do is choose from the templates, and customize the images and text to your liking.
Step 1: Choose a YouTube banner design
Once you enter the template page by clicking GET STARTED button, you will see lots of YouTube banner designs. Browsing them and choose one to get started.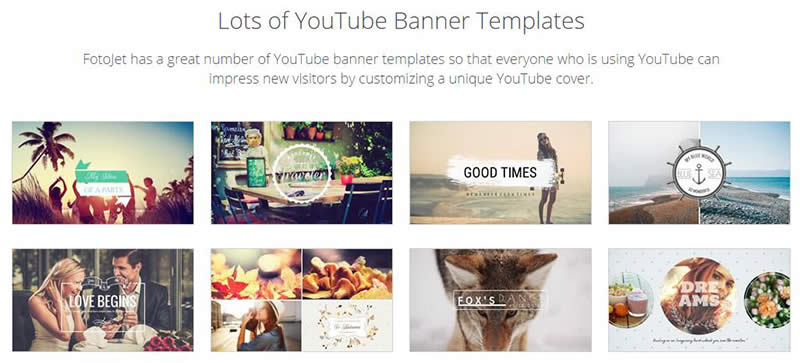 Worry about running out of inspiration? No need! FotoJet is always updated with awesome designs for all types.
Step 2: Add photos
It's time to add your own photos to your design. Click Add Photo, you are able to add photos from your local computer folders or Facebook albums. All your added photos will be tidily displayed in the right photo list. You can easily drag the one you like into the main canvas. Then adjust the photo with the provided features like effect, crop, flip, etc.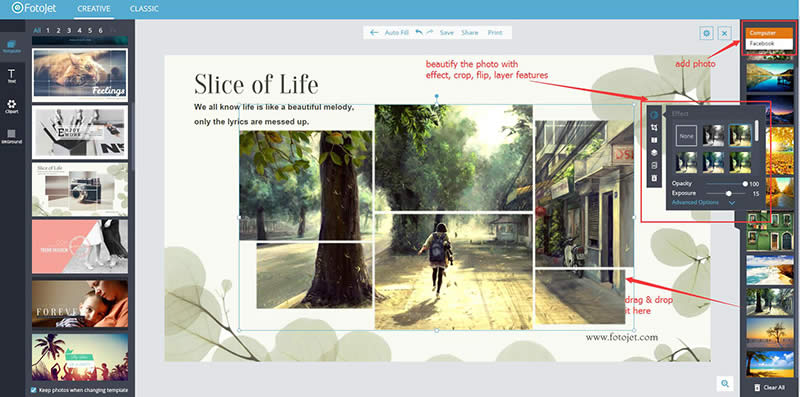 Step 3: Decorate YouTube channel art
This step is not a must, but only for those who want to know how to make YouTube channel art more appealing. It's simple. Add simple words to your channel theme and freely adjust its font, size, color, style, alignment, etc to your liking.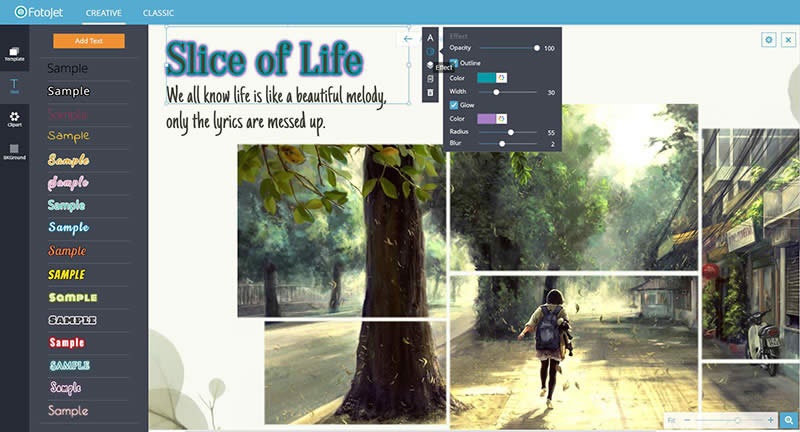 It's very obvious to see the other decoration parts Clipart and Background below the text feature. Just use them according to your own needs.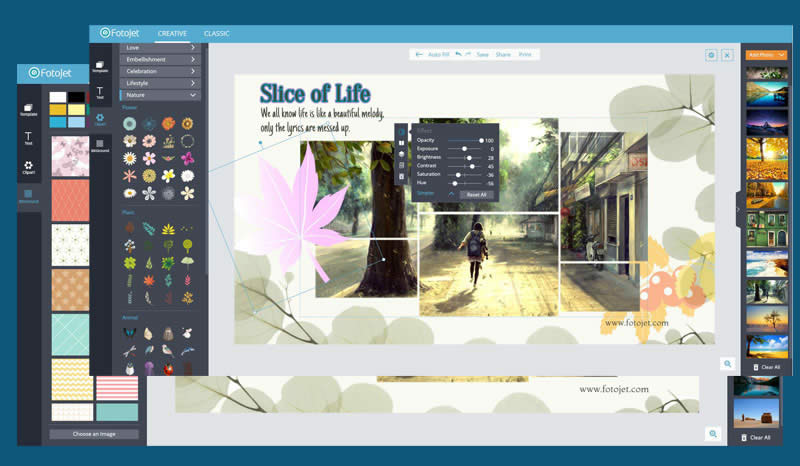 Step 4: Save your YouTube channel art
That's it. It's time to save your YouTube art channel for channel appearance updates. Since the template is already in the size of YouTube channel art, you can just click Save to save it as image format for later uploads.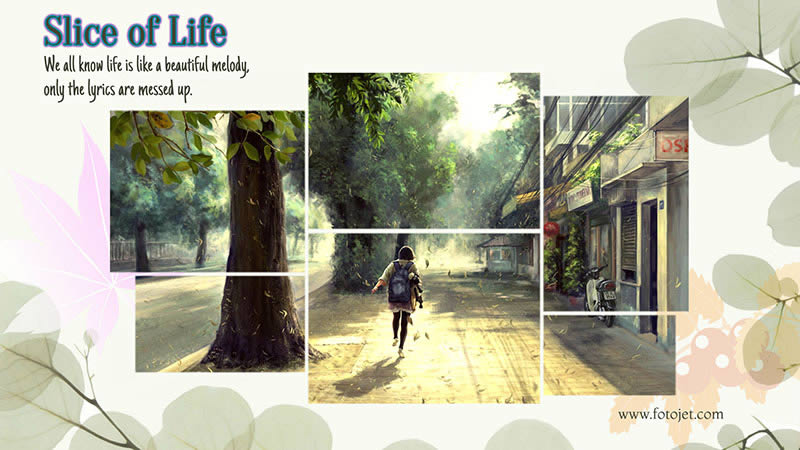 Make Your Own YouTube Channel Art Now
Try it for free, no download or registration required.
Get Started