Create YouTube Channel Art Creatively to Attract More Attention
YouTube has become the most important and largest video site around the world. People from different countries and different cultures gather here to share their own videos and communicate with the others. Everyone that has interest in YouTube would like to attract more attention to their posts. They may have tried several ways to bring more views.
One thing you can do to achieve that goal is to create YouTube channel art creatively. A stylish one can broadcast yourselves and make people curious about more your information. Our product FotoJet will help a lot on designing a charming YouTube cover for the features below.
Unique appropriate templates
In FotoJet, there are tens of templates specifically designed for the YouTube channel art. The size of all these YouTube channel art templates is specially set so that it can completely meet the standard size. Templates allow users add one to six photos to edit.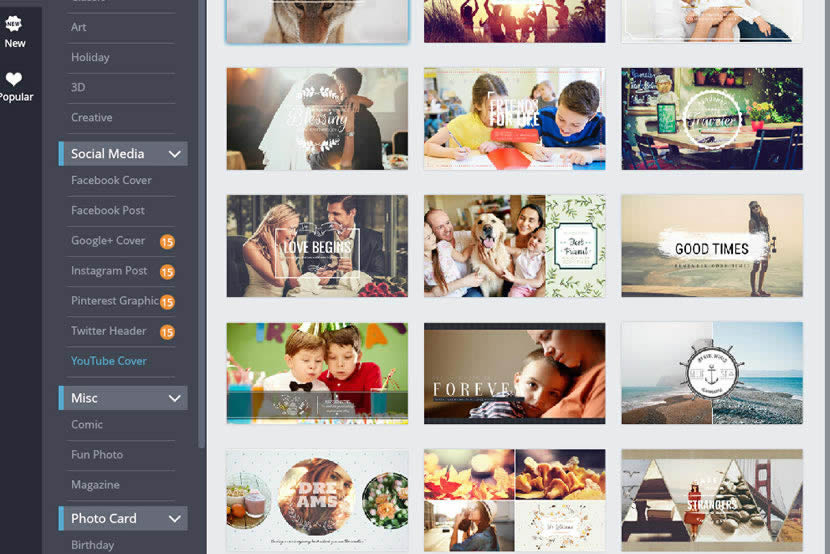 Charming photo effects
In order to make photos more attractive, you should make slight changes. FotoJet enables users to embellish by zooming, moving, rotating and flipping. Filters like Impression and Vintage can be added. And personal modifications on Exposure, Brightness,Contrast and Saturation are available.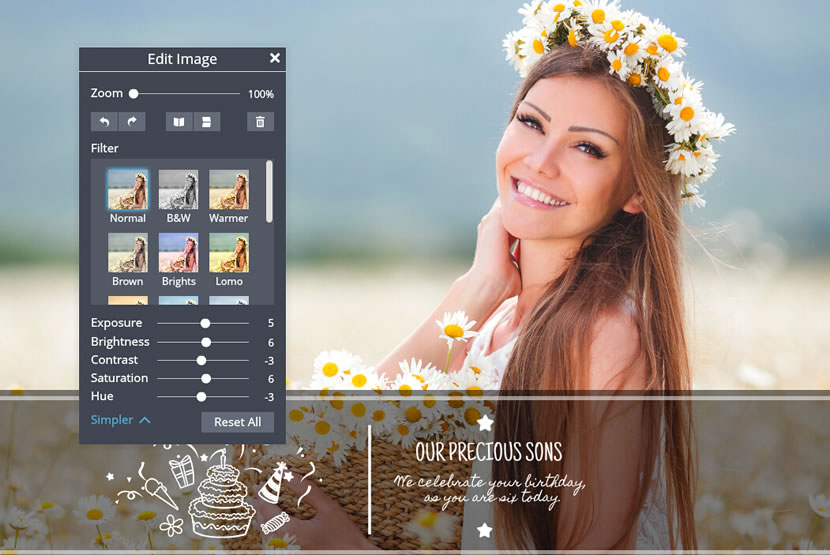 Free text adjustments
On the text editing area, you can input specific sentences that can embody your characteristics and express yourselves. The text can be edited by setting its alignment, size, style, font, and color at will.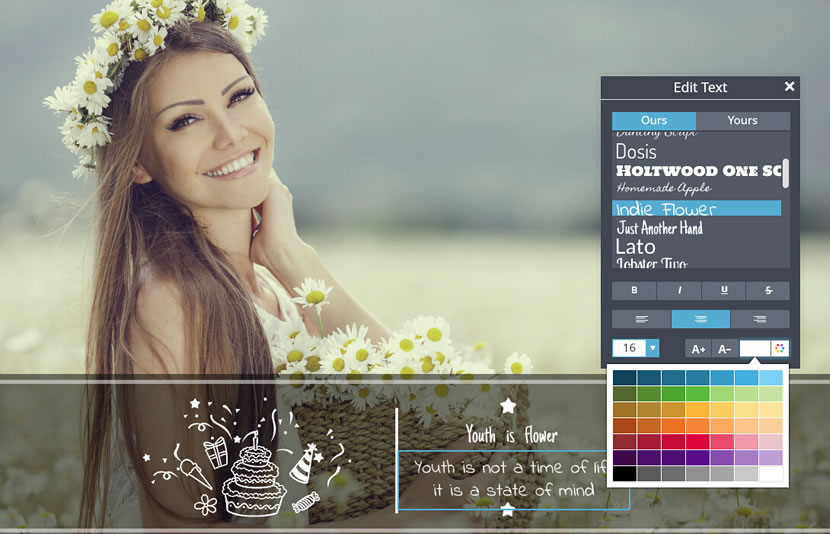 FotoJet provides such an easy way to create YouTube channel art. How about choosing a favorite template to start your creations now? When all the adjustments of photos have been finished, you can save it and upload to the YouTube.
Hope you can enjoy FotoJet and your new YouTube cover!
Design Charming YouTube Channel Art Now
Try it for free, no download or registration required.
Get Started