Make Your Own Wedding Invitations in a Quick and Simple Way
The wedding is the sweetest dream of a girl and also a promise from her bridegroom. A wedding is a combination of happiness and something cumbersome. On one hand, you can make relatives and friends witness you have found your love of life and that you will create a better future together. On the other hand, to insure a perfect wedding, there are many more things need to prepare than you imagine. Wedding photos, wedding invitations, wedding parties, every thing is significant and troublesome.
Wedding invitation cards
Take wedding invitation cards as an example. You are required to confirm the guest list, choose the invitation style and send it out. Getting these things done is extremely difficult. In this case, to make your own wedding invitations with a photo card maker is definitely a wiser choice. It is not only a saving of money and energy, but also an easy way to customize unique and impressive invitation cards.
Make your own wedding invitations with FotoJet
As a free straightforward card maker, FotoJet enables you to make online wedding invitations from its plentiful wedding invitation templates. The images on the templates can be freely edited, clip arts, text and background. You are also given ability to start creation from scratch to ensure that your wedding invitation is a uniqueness.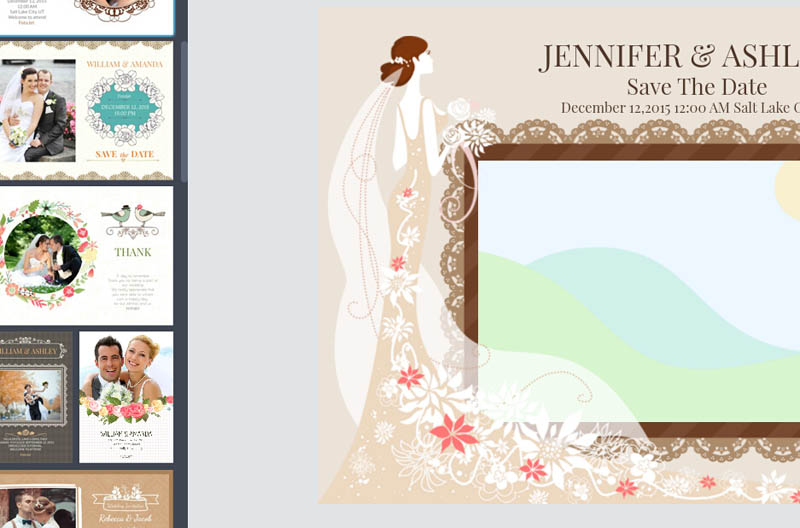 No matter what kind of base you choose, template or scratch. The next step you need to follow is adding your wedding photos and editing it. You are free to adjust the effect, layer of photos. Cropping, rotating, duplicating is also available. Other images you added can be beautified in the same way. As an invitation card, typing the address, time about your wedding is a must. Just be careful about the information. Then you can modify the color, font, alignment and more of the text to fit the entire card.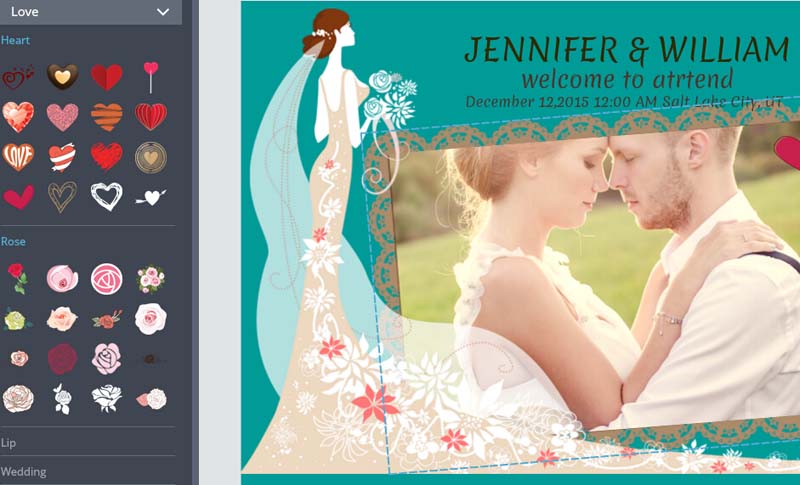 Send your wedding invitations out
Before sending it out, you need to check the information again to guarantee the correctness and save it to your computer. Print it out to send or send it via email and other online communicating tools to share your happiness with families and friends.
Make Your Own Wedding Invitations Now
Try it for free, no download or registration required.
Get Started