How to Make Baby Shower Invitation Cards Quickly for New Baby Celebration
A baby is on the way and you are busy planning a shower to celebrate this exciting time with friends and family members. The perfect baby shower invitation cards are just what you need to get the party started.
Need some inspiration for creating your own baby shower invitation cards? FotoJet is here for your help, where plenty of free online baby shower invitation templates are available. Now you can make your own personalized baby shower invitation cards at the click of a Get Started button.
Step 1: Choose a baby shower invitation template to start
On the templates page, there are so many well-designed baby shower invitation templates to fit your needs. Click Baby tab under the Photo Card category, you will be shown lots of gorgeous baby shower invitation templates. Browse all and then choose to open the one you like best by double clicking. No matter what your taste is, this baby shower invitation card maker has something to match it.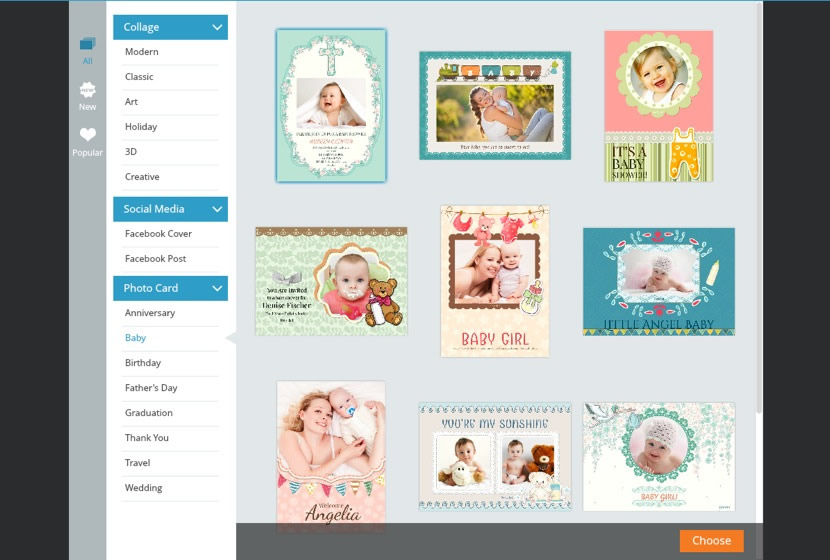 Step 2: Add your own photos to fill the baby shower invitation template
Once your favorite baby shower invitation template opened, it comes to adding your own photos to use. Move your mouse to Add Photo button and then choose to add your photos from computer or from Facebook as per your personal need.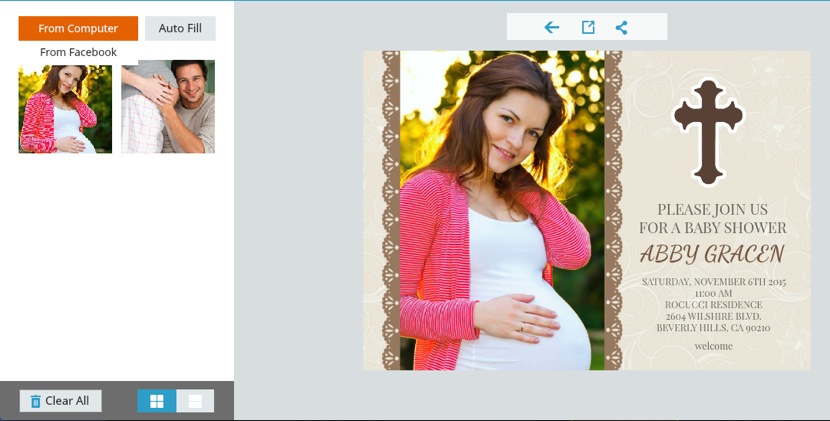 When the photos you want to use have been added to photo list, drag and drop them to the frames of your selected baby shower invitation template. Also, you have another option to automatically fill your photos to template by clicking the Auto Fill button. If you need to further adjust your photo, this baby shower invitation card maker allows you to zoom/move, rotate, filp and even apply popular filters and advanced color adjustments directly on Edit Image panel.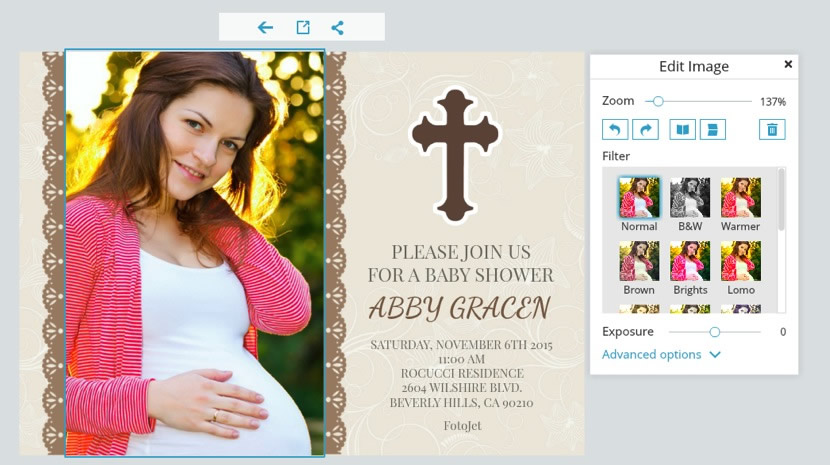 Step 3: Type your own messages on the baby shower invitation template
It's time to change the prewritten text on the baby shower template with your own. Choose any text box and then directly input your necessary messages such as the guest of honor, date, time, location, RSVP info, etc. You can customize your text with different font, style, color, and size on Edit Text panel.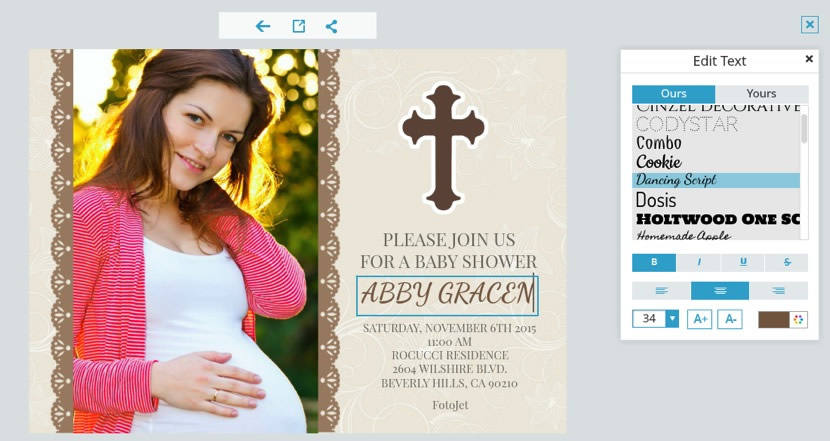 Step 4: Save or share your baby shower invitation cards
When everything is OK, now click the Save button on top of screen to save your invitation to your computer in JPG/PNG format and then use your home printer to print it out. After that, you can send out your unique baby shower invitation cards to your guests! There is one more choice that you can directly share your design with family and friends via Facebook by clicking the Share button on the top.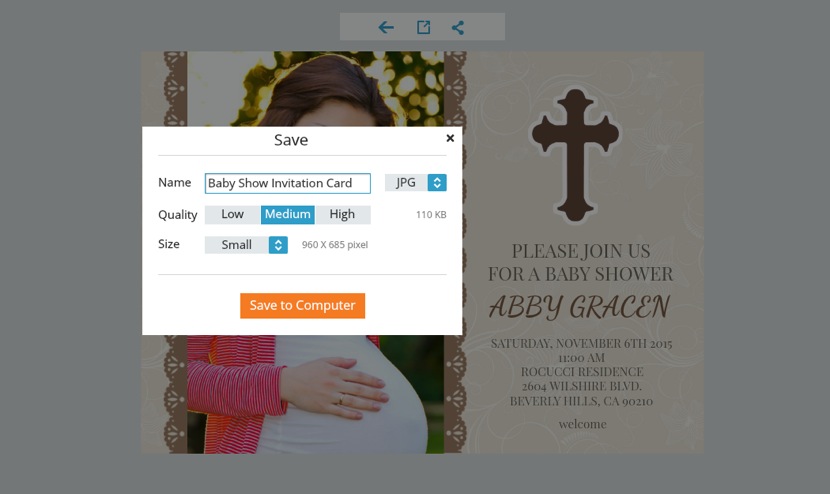 If you're wondering how to make baby shower invitations, you obviously need to check FotoJet out. With it, you are guaranteed an invitation as unique as the guest of honor.
Design Your Own Baby Shower Invitations for Free Now
Try it for free, no download or registration required.
Get Started