Make Thanksgiving Greeting Cards Online to Save Your Time and Energy
Buying or making Thanksgiving greeting cards?
It won't be long until the Thanksgiving Day arrives. As a day to thank god and celebrate the good harvest, Thanksgiving Day today is more likely a special day to say thanks to our family and friends. Have you ever been troubled with preparing the tiny gifts, Thanksgiving greeting cards are unique for the thoughts that the gift senders spend on it. Buying cards seems to take time to select out them from a large amount of the products. Making cards seems to spend more time and energy. Actually, you do not need spend too much time or money picking out from thousands of Thanksgiving greeting cards; you could make some by your hands. And it is simpler than you thought when you use a Thanksgiving card maker.
It is exactly what the FotoJet does, to help someone make photo cards. Please remember it is the most useful Thanksgiving card ideas to make a card by you than buy one in a shop.
Make Thanksgiving Greeting Cards with FotoJet
FotoJet is an easy-to-use Thanksgiving card maker; you only need to prepare your photos and a computer that is connected with internet. Continue reading and see how to make Thanksgiving greeting cards on FotoJet.
One of the FotoJet's features is that there are kind of designed templates. You could choose "Creative Collage" to start.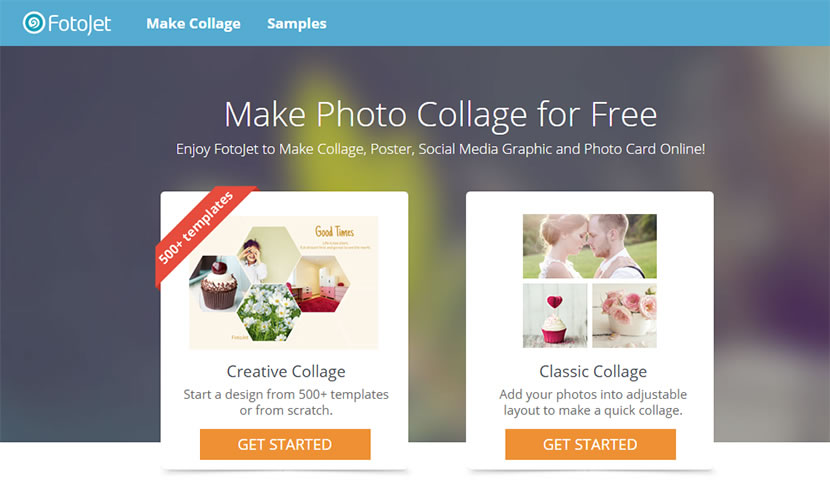 You are, meeting the template page. Roll down to "Photo Card" and click "Thanksgiving".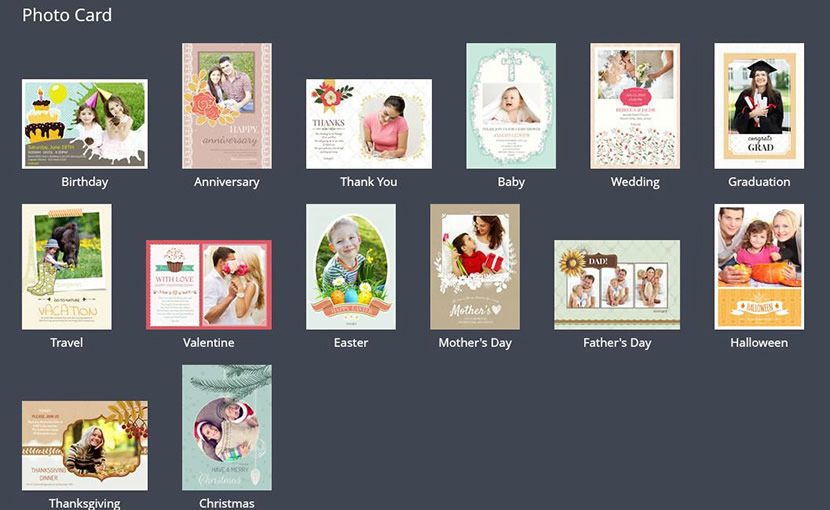 Add your photo; adjust it when you like best. Do not forget to save it.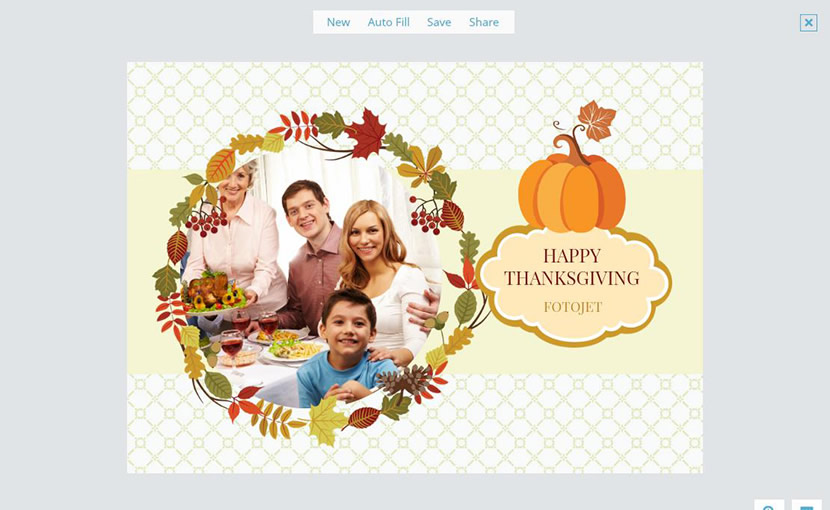 As I said, it is very simple to make Thanksgiving greeting cards with FotoJet. Do you still remember the "Classic Collage" on the first page? Yes, you can make cards with it too. You need to think and design everything on your own. Maybe another good one of making Thanksgiving card ideas is to write down your thanks and love truthfully. Go on and unleash your creativity.
Make Free Printable Thanksgiving Cards Now
Try it for free, no download or registration required.
Get Started