How to Make a Facebook Cover from Various Facebook Cover Templates
You've probably seen many amazing Facebook timeline covers on someone's Facebook page and are eager to have one for your own. In Fact, there are various Facebook cover templates online. This article will teach you how to make a Facebook cover using your own photos quickly and most importantly, for free?
If redoing your Facebook cover photo has been on your to-do list here and now, FotoJet, an easy online Facebook cover maker that brings you a wide selection of Facebook cover templates is your never-miss-out choice. There is nothing to download of register. With one-click on Get Started button below, you will be ready to use it without hassles.
Step 1: Browse all Facebook cover templates and choose your favorite one
By clicking Get Started, you are directly taken to the template page where you will see large assortment of templates for various occasions such as Anniversary, Wedding, Travel, etc. To make a Facebook cover, click Social Media category and in the drop down menu, choose Facebook Cover. You will be shown the details of every template that FotoJet Facebook cover cover offers on right side.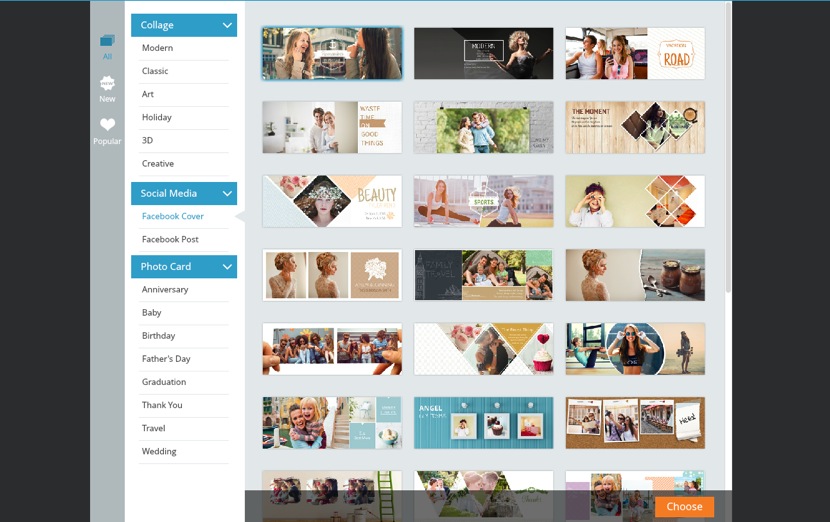 Browse all the Facebook cover templates and then decide the one you like best. Open it by double clicking of by clicking the Choose button at bottom right.
Step 2: Add your photos and fill them into the Facebook cover template
This Facebook cover maker allows you to add your photos from computer or Facebook albums to use. Move you click on Add Photo button, here you can choose From Computer or From Facebook.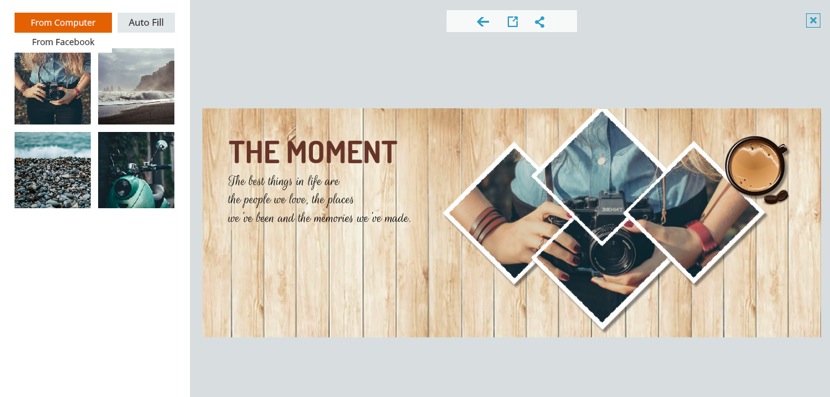 If you choose the former, you will be able to add the photos you want to use from your local disk; if you choose the latter, you need to login to your Facebook account and then select photos from any album. Photos you added will be shown as thumbnails in the photo list.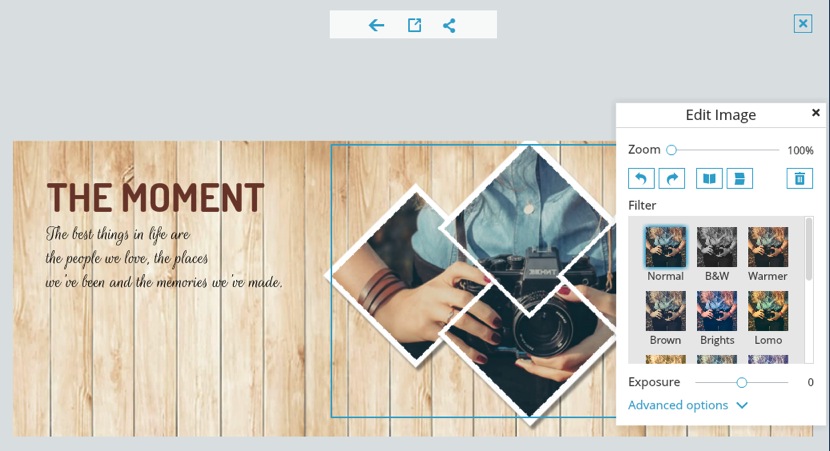 Simply drag your photos to fill into the Facebook cover template. If the arrangement of photos does not suit you, you can zoom, move, rotate, flip or mirror them at will. If you need to further enrich your photos, beautiful filters and advanced color adjustment are available to help.
Step 3: Edit the text on Facebook cover template
In case you choose a Facebook cover template that comes with prewritten text, you will need to change the text to your own. Simply click on the text box and then directly type the words you want. That's not all. This Facebook cover maker also enables you to set the text font, style, size, color and alignment on Edit Text panel.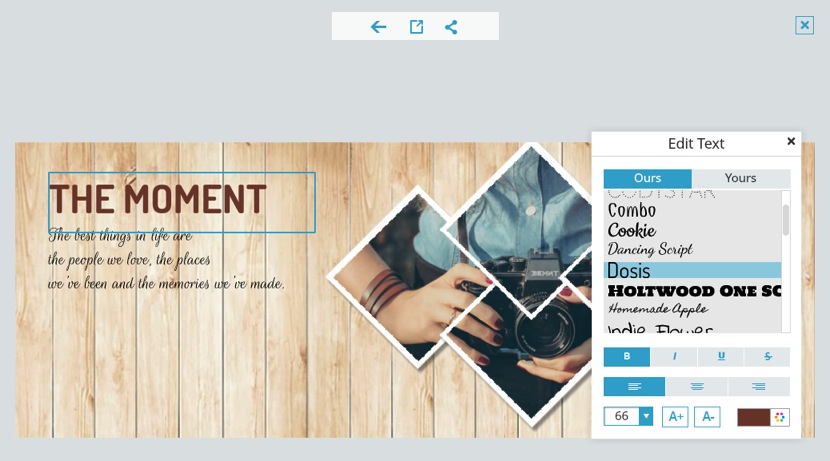 Step 4: Save your design and then upload it to your Facebook as cover
When you have your last satisfaction at your Facebook cover design, now save it on your computer. You can rename your design and also set the quality of the file as Low, Medium, and High. After that, upload this design to your Facebook as a timeline cover.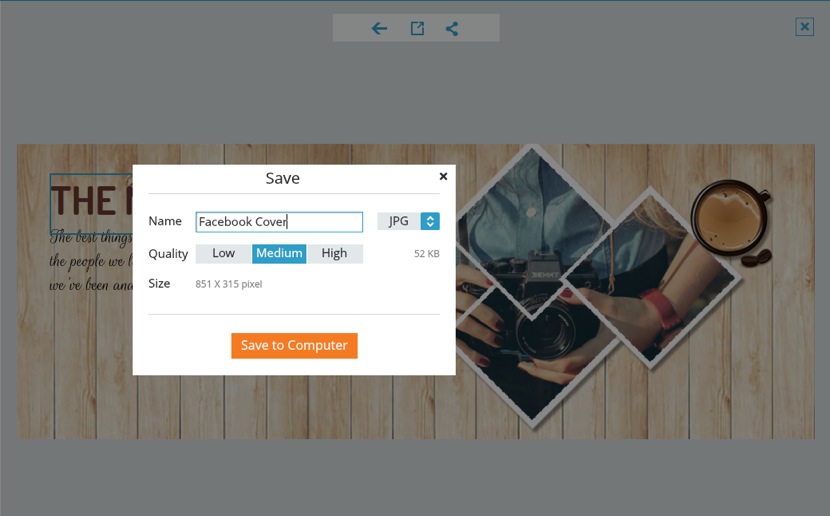 That's it! You will never know how fascinating and quick this Facebook cover maker is until you try it out. By having a beautiful Facebook cover photo, you will stand out from the crowd.
Make Your Own Style Facebook Covers Now
Try it for free, no download or registration required.
Get Started