Make Unique Sports Collage to Commemorate Your Sport Star or Team
After the sports competitions, what are you going to do with all those fabulous shots of your favorite players or your team members spiking that ball, making that tackle, scoring that goal? Usually, nothing commemorates a team or a championship like making a one-of-a-kind sports collage that recognizes them for all their hard work and dedication to the sport program.
Now, turn all these exciting pictures into an amazing sports collage with professional sports collage template provided in FotoJet. It is a simple yet helpful sports collage maker that you will enjoy it. Begin creating your design by clicking the following GET STARTED button.
Step 1. Choose your best-loved sports collage template
You will be greeted by a variety of perfectly designed templates when you enter into the template page. Free to choose your favorite sports collage template in 6 styles – Modern, Classic, Art, Holiday, 3D, Creative under the category of Collage. Then double click it to continue to the next step.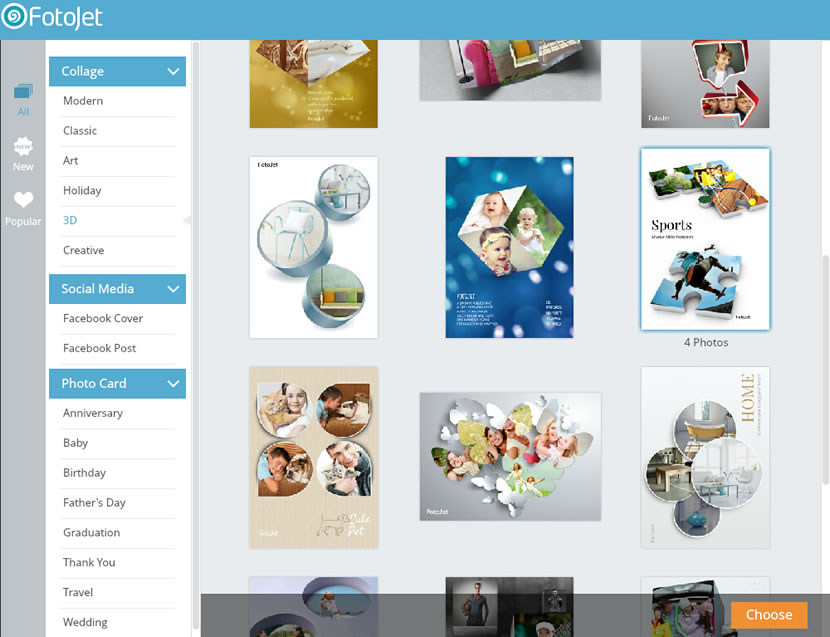 Step 2. Add the breathtaking photos into your sports collage
Whether you saved the sports pictures in your local folders or uploaded them to your Facebook album, all these exciting photos can be added into your collage. Since this easy sports collage maker allows you to add photos from computer or from Facebook. Move your mouse onto the Add Photo button to add your pictures in any way you like and then drag them into the edit area.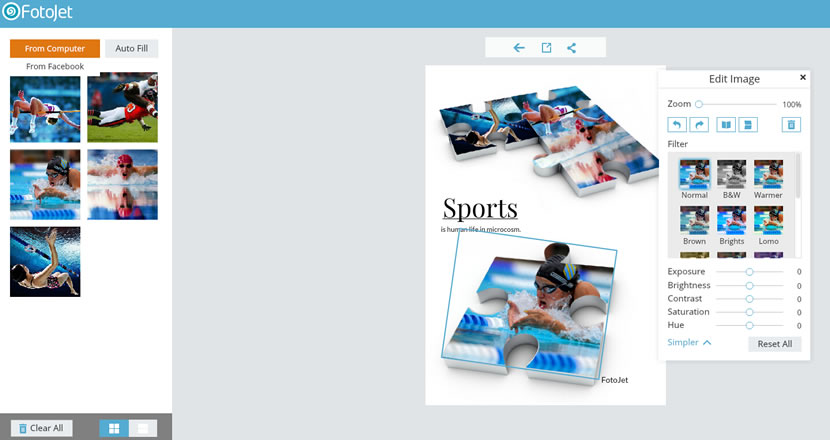 If you have a need to make more adjustments on photos, just do it freely. You can zoom, rotate, flip, apply popular photo filters, and adjust Exposure or any other advanced options on the Edit Image panel at will.
Step 3. Type any message you want to display
Once your photos looks nice, it's your time to input any word you want to say. Click once on each prewritten text box and then type your congratulations or admiring words into your personalized sports collage. Furthermore, you are given an option to freely customize text font, size, color and size on the Edit Text panel.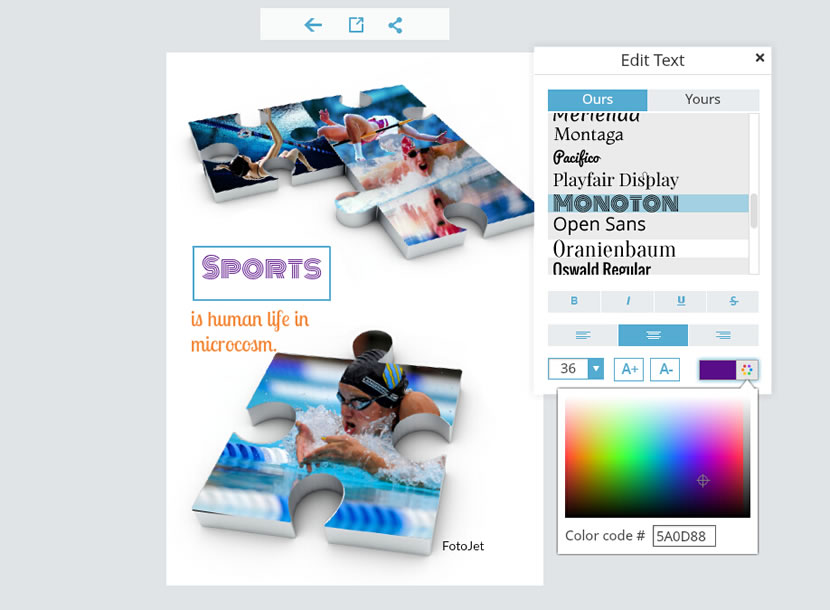 Step 4. Save or share your completed sports collage
When you finish your collage satisfactorily, click Save button to save it to your computer in JPG or PNG format based on your own needs. Then you can consider printing it out with your home printer and send it to your team member as a cherished gift. In addition, clicking Share button to share it with your friends and family is also a good choice for you.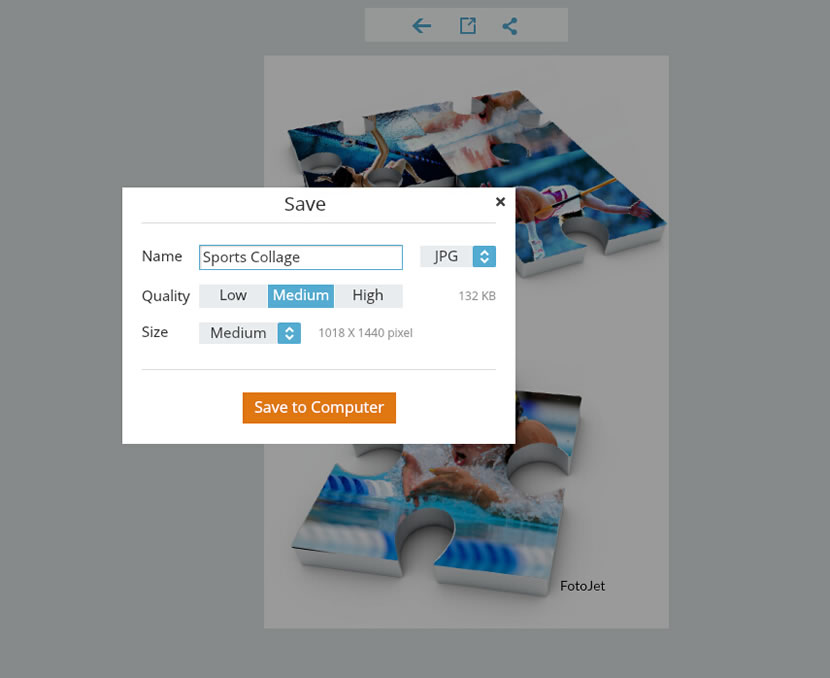 With all these gorgeous sports collage templates, you can create an attractive sports collage in minutes without any difficulty. Consider trying this easy sports collage maker now. Wish all the recipients enjoy your collage design!
Make a Unique Sports Collage Now
Try it for free, no download or registration required.
Get Started