Send Unique Birthday Party Invitations for Your Birthday Celebration
You're going to throw a birthday celebration and want to have your perfect birthday party invitations. You've looked through Zazzle but the invitations you liked were too expensive. Then how could you get your amazing birthday invitation cards without costing so much?
Why not make unique birthday party invitations yourself? You would be surprised how quickly and easily you can do that with FotoJet directly in your browser. You don't need to download and install anything, just click the Get Started button and follow a few steps below, you will be able to make your own birthday party invitation cards that wow your friends and family!
Step 1: Find your favorite birthday party invitation templates
If you clicked GET STARTED button above, you will be taken to the templates section page. Here you can find many gorgeous templates for various occasions. For a birthday party invitation, click Birthday under the category of Photo Card. This will show you all of the available birthday party invitation templates that you can use. Decide the one you like most and double click to open it.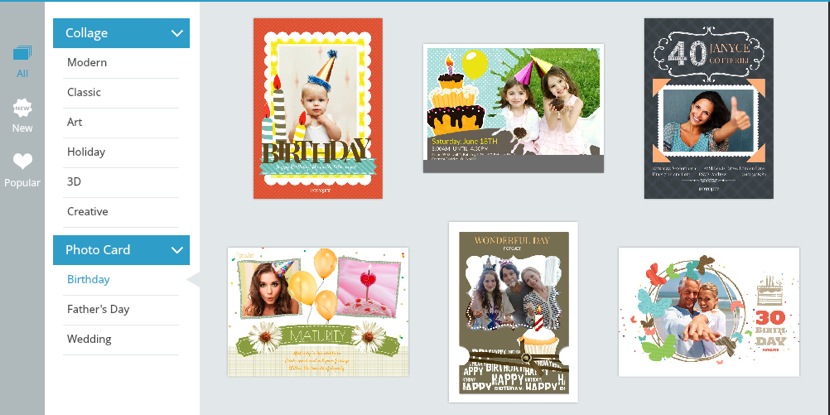 Step 2: Add your photos to the birthday party invitation templates
Next you need to decide which photos you want to use. If you've stored your photos in local computer disk, directly click Add Photo button to add them to the photo list. If you want to use the photos you uploaded to Facebook already, click the arrow button and choose From Facebook, then login your Facebook account and select the photos you want to use from Facebook albums.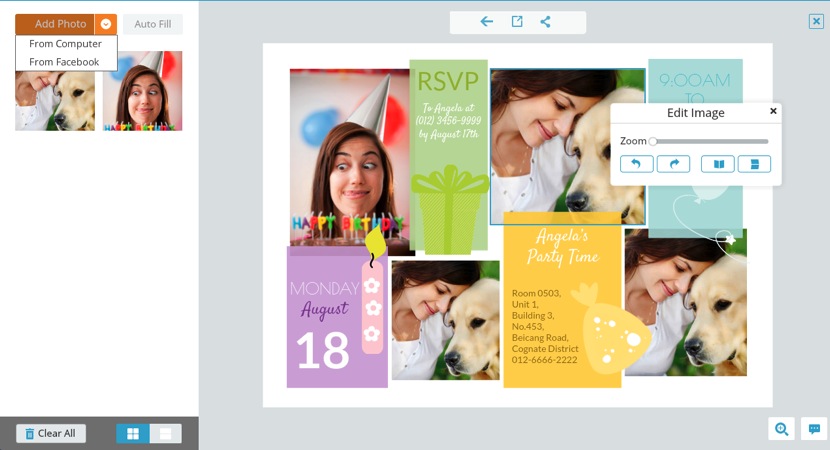 Once you've added the photos to left list, simply drag them to fit into the blank frames of this birthday party invitation template. There are lots of things you can do with FotoJet to adjust your photos to get their best position such as zoom, move, rotate, flip and mirror.
Step 3: Customize the text on your birthday party invitation templates
You can also customize the birthday party invitation template by changing the text coming with it. Click on the text boxes of the template and you can directly type over your own party details such as the name of the person for whom the party is being held, the date, the time, the location and a contact/RSVP phone number. Once you click on the text, it will open up a straightforward text editor that allows you to change the text font, size, color and alignment.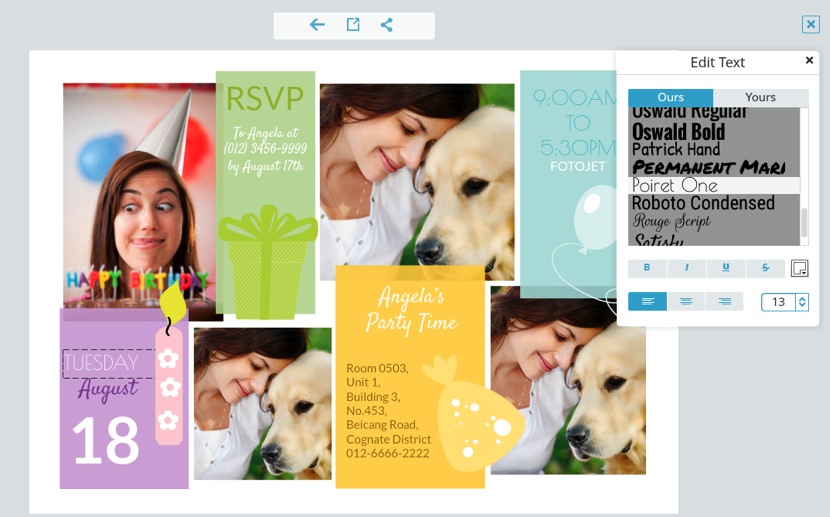 Step 4: Save your birthday party invitations
Once you have added photos and made adjustments to the birthday party invitation card as desired, it's time to save it. Click the Save button at the top of the screen, and then name and save it to your computer! After that, you can print it out with your home printer and send it out to your party guests.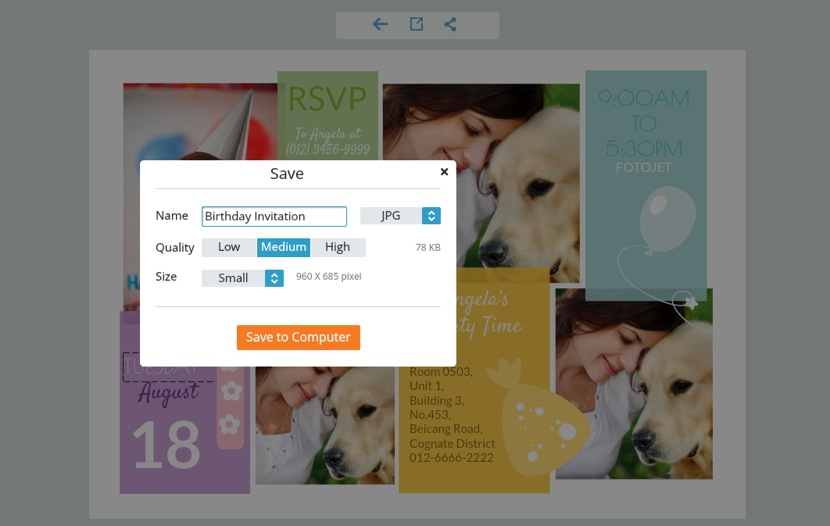 Once you play around with FotoJet, you will realize that it is so easy and quick to create your own birthday party invitations online for totally free! One-click on Get Started to create your own invitations today.
Make Unique Birthday Party Invitations Now
Try it for free, no download or registration required.
Get Started