Send Funny Birthday Cards to Wish Someone Happy Birthday
Birthdays are special time that comes only once a year. Do you want to say "Happy Birthday" to your loved ones in a special and different way? Funny birthday cards are guaranteed to bring big smiles and brighten up their big day if the person you are sending the card to has a good sense of humor!
Compared with some ready-to-buy eCards, personalized funny birthday cards are always well received. Though making such one may take a little more time than running out and buying one, but it offers you with a lot of benefits such as saving money, personalization, adding personal touch, etc. Now FotoJet, a free online birthday card maker, allows for the creation of the card within the browser.
There are many funny designs FotoJet offers, and are sure to make the card receivers laugh on their special day.
Put Someone on Fake Magazine Cover
One of the funny stuff that you can try is to put a photo of the birthday star on some famous magazine covers to share a laugh, like Fortune, Time, Playboy, Vogue, Triveller, Elle, Vanity Fair, Newsweek, etc. In just one click, a free funny birthday card is ready.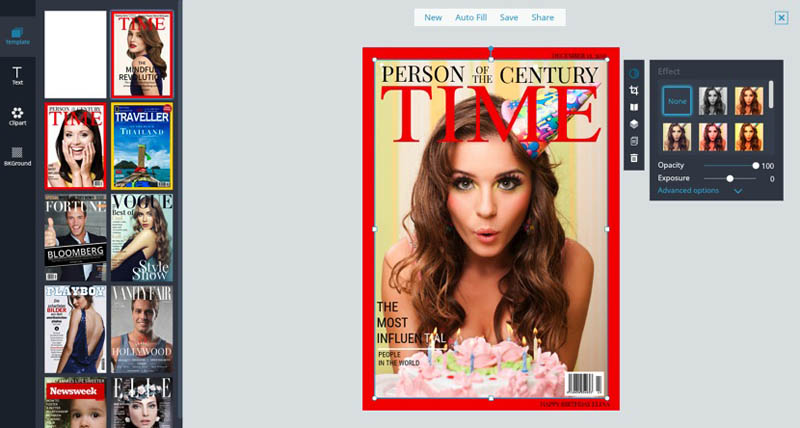 Put Someone's Face on Fun Photo
Do you know that there are many fun photo designs included in FotoJet birthday card maker? You can change your friends to become a wanted man, an astronaut, a medieval knight, a clown and any other character you will think as birthday card to make them giggle.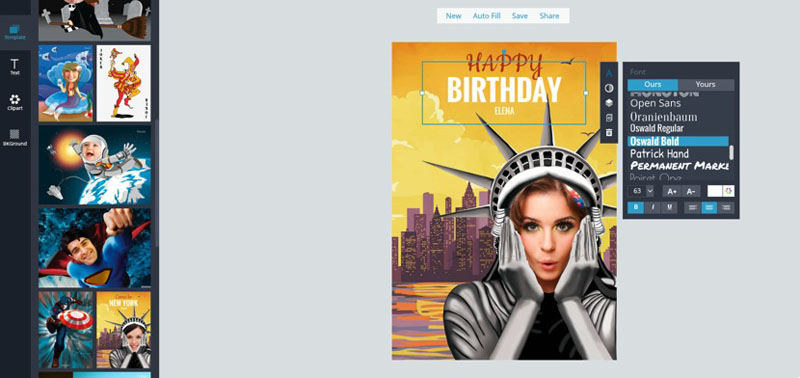 Free Funny Photo Cards
It's very easy to design a unique and free birthday card from FotoJet's large collection of birthday templates. Only in four steps, you will get a funny birthday card that will surely raise the smiles of the recipient.
Choose a card
Choose one birthday template and you are free to move, resize, rotate and customize the elements on it.
Add photos
Upload some funny photos of the birthday star to create a very original birthday card that he/she will love.
Write your birthday wishes
You are able to add some funky messages and you have the choice of many text fonts, text colors, and text effects.
Save and print it out
When everything is well designed, you just save and then print it using your home printer.
Here is a final work I made: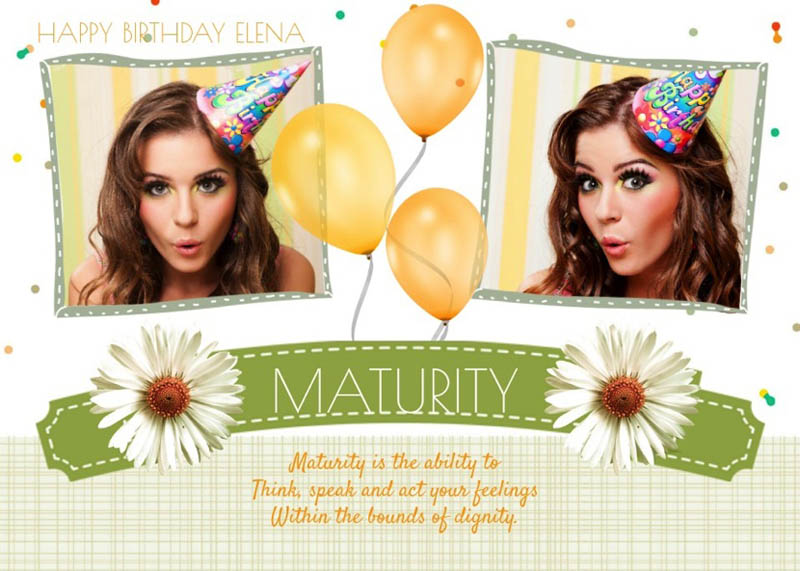 The last thing you need do is to send the funny birthday card out on someone's birthday and make him/her laugh.
Create Funny Birthday Cards Now
Try it for free, no download or registration required.
Get Started