Make Creative Birthday Cards Designs to Deliver Your Sincere Birthday Wishes
Creative birthday card design ideas
When the birthday of your families or friends is coming, you may want to send them something meaningful. Buying something delightful, or doing something handmade, it is not so easy to make the choice. The former may not be unique enough, the latter is obviously difficult for someone. Are there any good creative birthday card design ideas that can help us make our gifts stand out.
FotoJet will pull you out from this dilemma. It is a free and easy-to-use online collage maker that enables you to design birthday cards quickly. Abundant templates, template editing, free adjustments on photos and texts, these features are the guarantee for you to make creative birthday cards.
Plentiful templates and free adjustments
Templates of FotoJet can bring you a great number of creative birthday cards design ideas. There are so many specifically designed templates in different formats, vertical or horizontal. And these templates allow you to add photos in the different amount. Some samples are shown as following picture.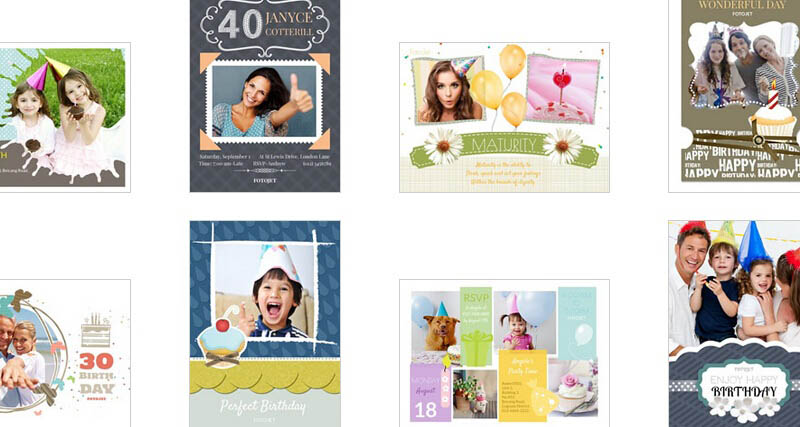 The personal adjustments can insure the uniqueness of your creative birthday card designs. Firstly, you are free to edit the images of templates. Everything in the templates can be changed. Sizes, effects, background, and other aspects of images on the templates are allowed to altered. Then, you can edit the added photos. Resizing, cropping, rotating, applying filters, and more adjustments can be done to beautify your photos. Next, you can add some clipart images, balloons, cakes and gifts, these cliparts can match birthday cards very well. Finally, you have access to editing the text. Font, color and alignment of text can be reformed.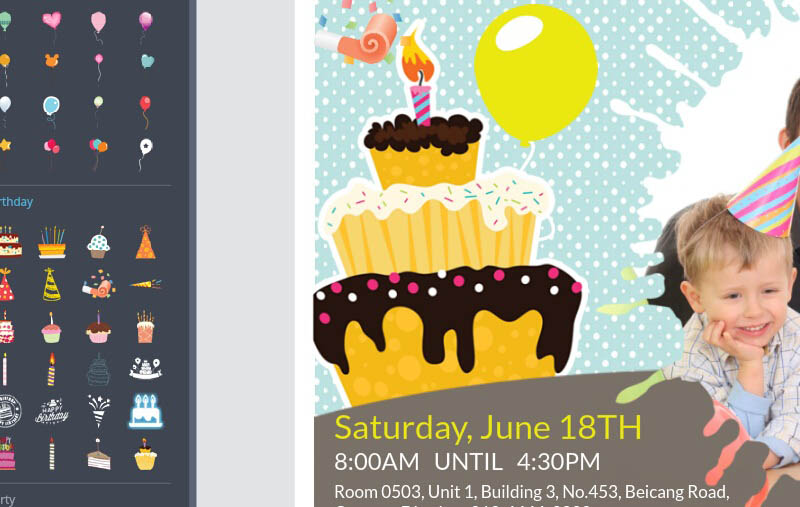 Sincere birthday wishes
Birthday is such an important and meaningful day for everyone. It happens just once a year. It is also a good chance to show you best wishes for the person you care about. A personalized birthday card is a unique and sweet gift with no doubt. Adding a sincere birthday wish can make it even better. So, don't forget inputting yore blessing when you make creative birthday card designs.
Make Creative Birthday Cards Online Now
Try it for free, no download or registration required.
Get Started