Make Love Photo Collage Filled with Sweet Love Memories Online
If you are in love, you must have dozens of pictures of you and your lover doing things together or enjoying special moments, holidays, and other romantic times. Making a love photo collage from those pictures would be your perfect way to preserve sweet memories forever!
Thought you can make love collage using photo editing programs but there's an easier way that doesn't require you to download or install anything. Just check out FotoJet with one click on the GET STARTED button below, you will know how great this love collage maker is!
Step 1: Choose a love photo collage template
When enter into this love collage maker, you will see its delicate templates for various themes. Unfold the category of Collage; lots of well-made templates in Modern, Classic, Art, Holiday, 3D and Creative are included. Browse all the collage templates and select one love photo collage design that best fits your style. Double click to open and then customize it with your own photos and feelings.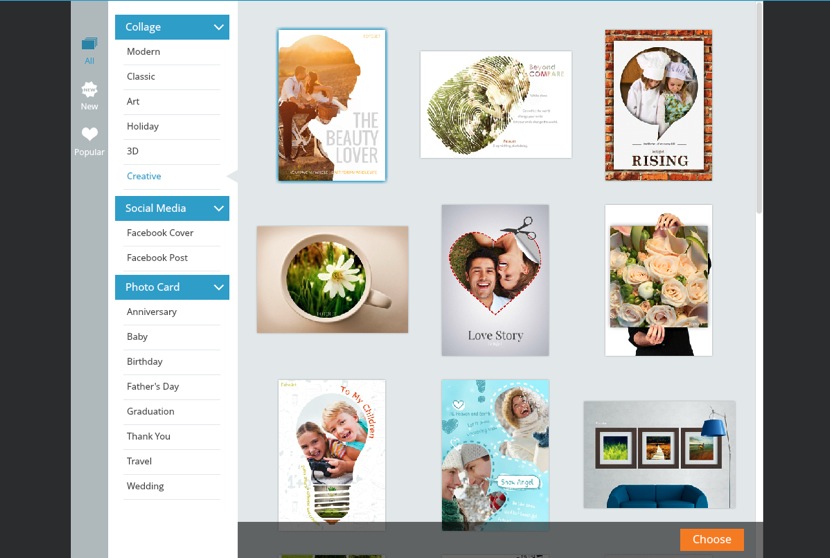 Step 2: Add the photos of you and your sweetie to fill your love photo collage
Move your click to "Add Photo" button, choose From Computer or From Facebook on the pop-up as you like and then add your photos to use. You'll see the photos you added shown on the left photo list, simply drag and drop them to fill the love photo collage frames.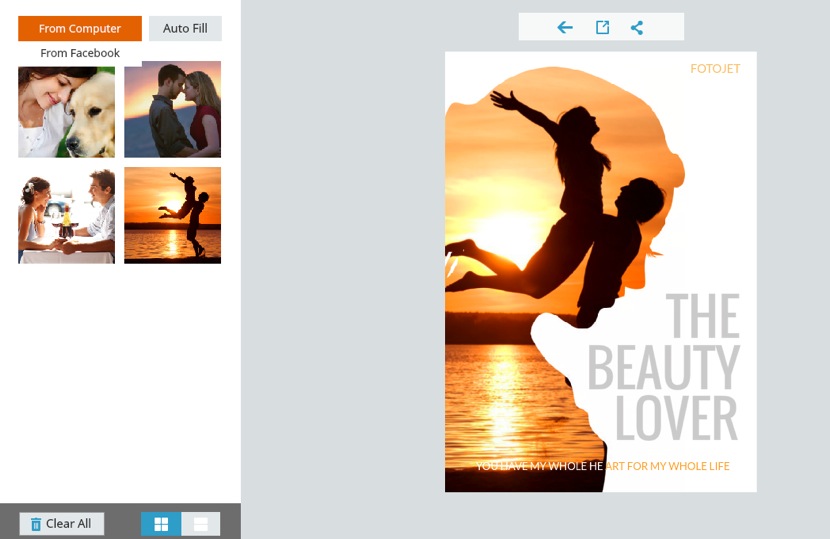 To ensure you get a better display of your photos, FotoJet love collage maker enable you to zoom/move, rotate, flip any photo and apply popular filter or advanced color adjustments to them.
Step 3: Type your own feelings on the love photo collage
You may want to write your own words on the love photo collage. Click on the text box coming with the love collage template and then directly type what you want to say.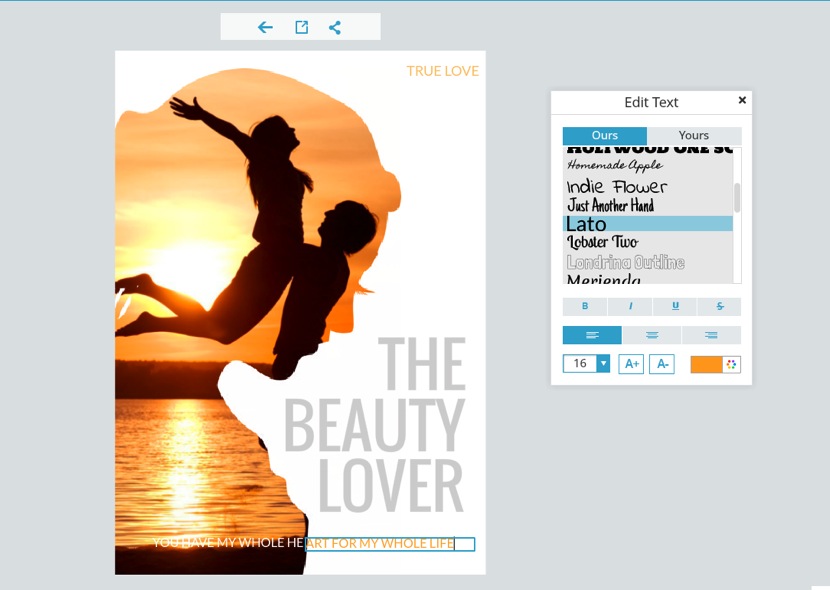 This love collage maker allows you to customize your words by setting text font, style, color, size, and alignment freely.
Step 4: Save or share your love photo collage
If you've finished making love photo collage in a perfect way, you can go to click the Save button on top to save it as image in JPG/PNG. Furthermore, it's a great pleasure to share your love photo collage with your friends via Facebook by clicking on the Facebook button on top.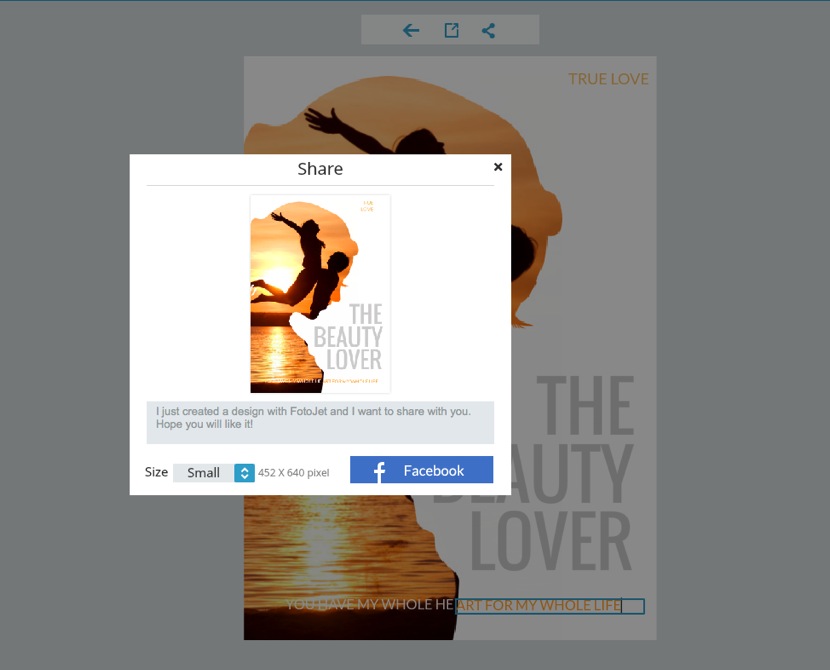 It's so easy and fun to make love collage with FotoJet! Free try this amazing love collage maker to make your unique love photo collage like a pro photographer!
Make a Love Photo Collage Now
Try it for free, no download or registration required.
Get Started