Get Wonderful Facebook Post Ideas to Drive Engagement with Fans
Getting fans to engage on Facebook posts is harder than ever but it's also more important than ever. Therefore, some people buy ads while others purchase Likes to effectively attract their audiences. But one surefire way to boost your Facebook engagement is to post content your fans love, such as some funny Facebook posts, the most popular posts, etc.
Here FotoJet is a useful tool for you to get some wonderful Facebook post ideas that will have your fans chomping at the bit to Like or comment on your posts and probably get you more exposure on Facebook than you ever dreamed possible. Click the GET STARTED button below and start designing your own funny Facebook posts.
Step 1. Choose your desired Facebook post template to get started
After clicking GET STARTED button, you will see lots of professionally designed templates that are quite suitable for any meaningful occasion or special holiday and for hot social medias. Click Facebook Post under the category of Social Media to choose your favorite Facebook post template by directly double clicking.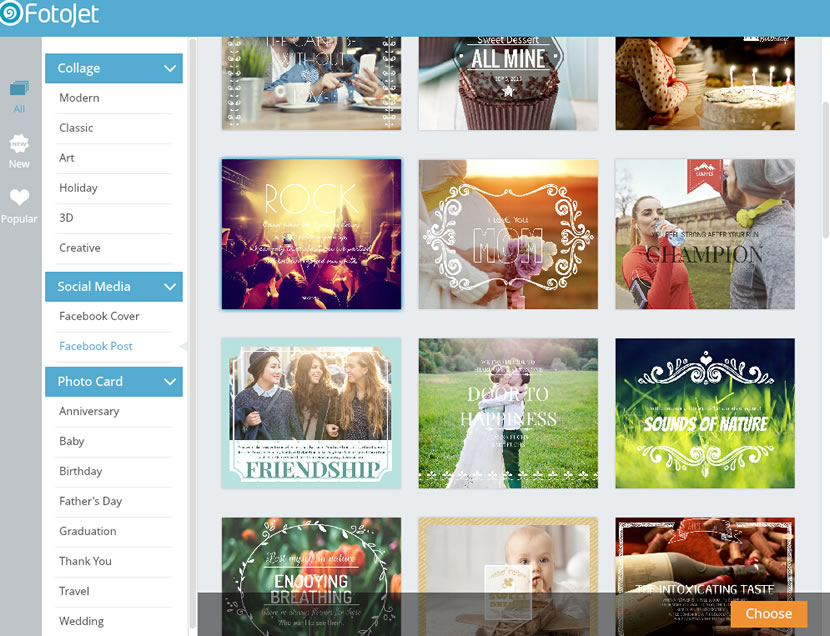 Step 2. Add some funny pictures to impress your fans
Real life isn't always full of funny things. Thankfully, the denizens of Facebook can help you laugh away your problems with some of the funniest pictures of all time.
Move your mouse onto Add Photo button and then freely choose From Computer or From Facebook to add your photos into the photo list, where you can preview them in one column or in two columns. Then drag and drop them to the template. Furthermore, you are allowed to rotate, flip or mirror your photos, apply beautiful photo filters and adjust Exposure, Brightness, Contrast, etc.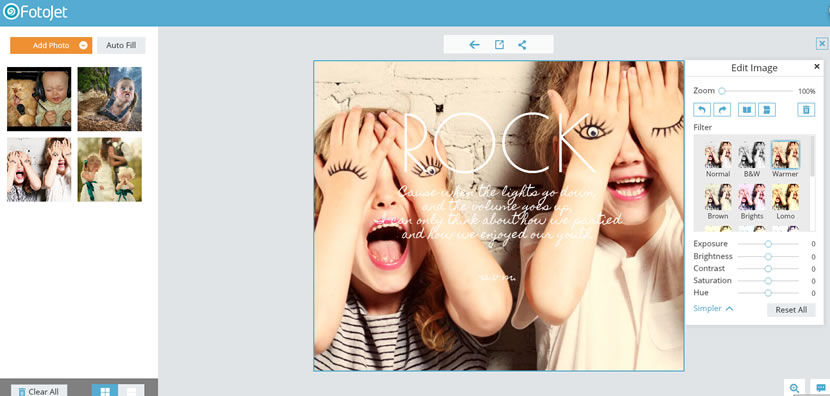 Step 3. Add some text to depict your feelings
You need to add some words to depict the photos that you've added to the edit area. Click the existing text boxes and then replace the prewritten message with your own words that can subtly show your feelings. Freely setting text font, size, color, style and alignment is also available for you.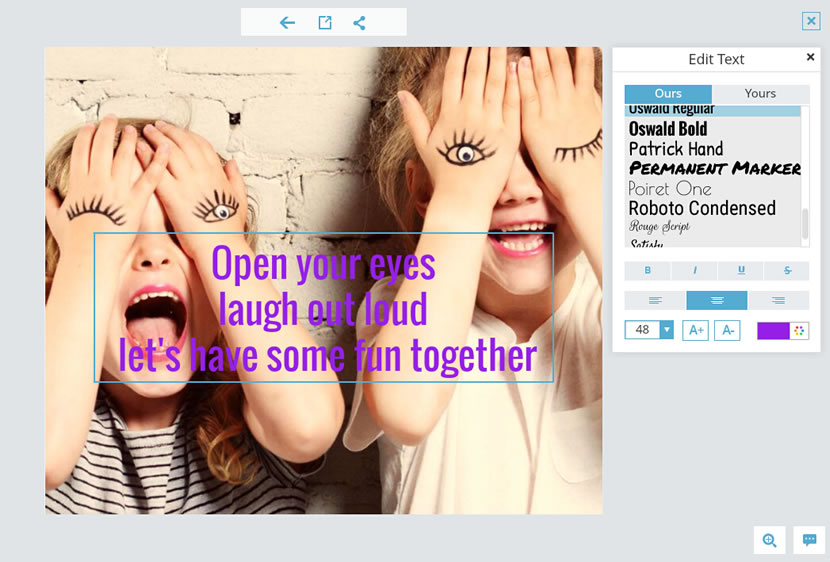 Step 4. Share your design to your Facebook
Are you eager to share your artwork with your friends? Click

button on top of the page and then you will be given a quick access to directly share your work to your Facebook.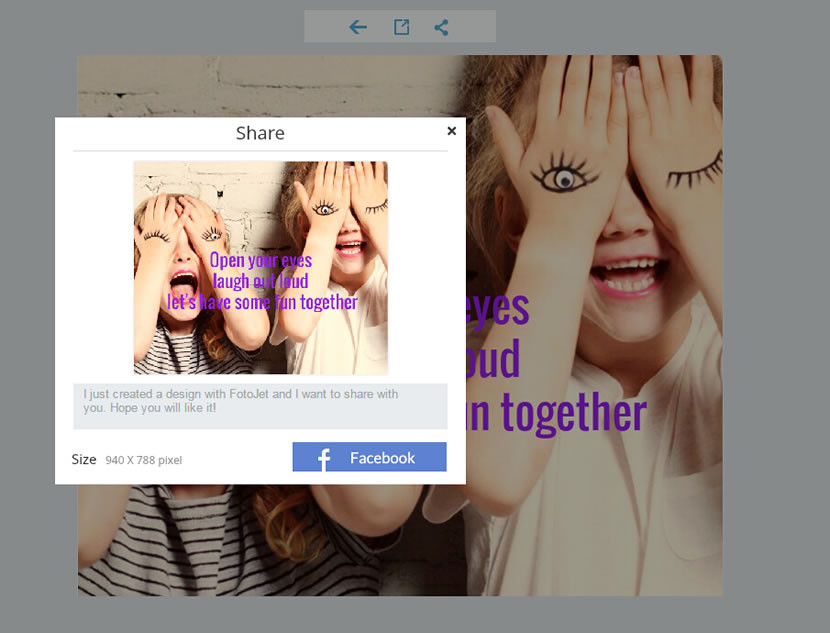 FotoJet is an ideal Facebook post maker that you shouldn't miss. If you still haven't found any satisfactory tool to customize your unique posts, consider trying it now to get some great Facebook post ideas.
Make Funny Facebook Post Images Now
Try it for free, no download or registration required.
Get Started