Make a Baby Photo Collage
Bringing home a new baby is one of the most special days a family will experience. So it makes sense that many new parents want to share the pictures of their cute baby with their loved ones and keep a record for years to come. Every newborn photo shoot is adorable on its own, but add it into a precious baby photo collage, it'll instantly be elevated to the next level.
Can't wait to share your delightful baby collage with friends and family to showcase your baby's fun antics and sweet moments? Whether you want to share baby's first steps or baby's first trip to the zoo, FotoJet makes it easy with its various beautifully designed templates. Now set other things aside and click GET STARTED to make your own baby photo collage with the simple steps below.
Step 1. Choose a desired baby collage template
After clicking the GET STARTED button, it's your time to choose your favorite template from a wide range of perfect templates provided in this baby collage maker. The Collage category contains 6 styles – Modern, Classic, Art, Holiday, 3D and Creative you need for designing your amazing collage. Double click your desired baby collage template or click the Choose button to start your creation.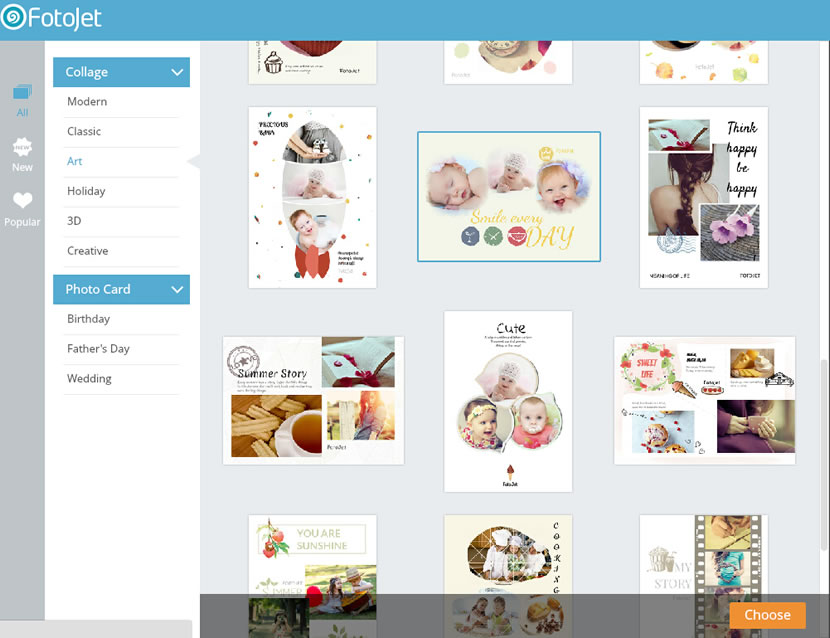 Step 2. Add pretty photos of your baby into your collage
You are allowed to add photos from your computer or from your Facebook. Click

button and then choose a way you like best to add beautiful photos into the photo list, where your pictures will be shown as thumbnails in one column or in two columns. Then simply drag and drop them to your baby collage template. Free to zoom, rotate, flip or mirror them on the Edit Image panel to find their best positions and get your last satisfaction.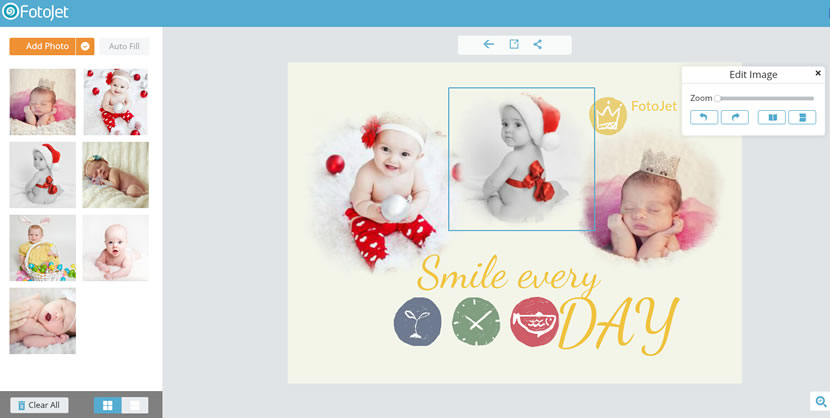 Step 3. Add your best wishes for your baby
You must have a lot to say to your little baby who will not understand your deep feelings until he or she grows up. Why not consider adding your wishes into your baby photo collage to keep them alive so that your baby will read and understand them in the future?
Click any prewritten text box in the template and then replace it with your own message. To make your text more attractive, you can freely set text font, style, color, size and alignment at will.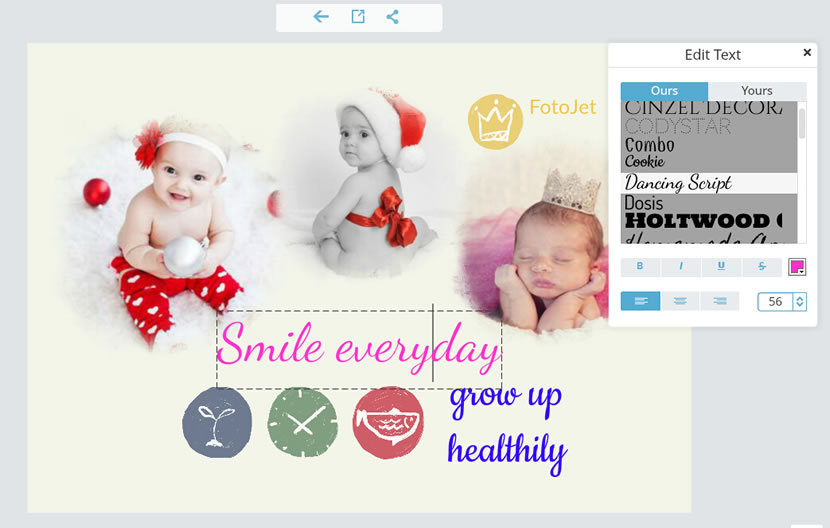 Step 4. Save or share your collage with friends and family
After finishing your collage design, you can click

to directly save it to your computer where allows your baby to see your amazing artwork and enjoy it in the future.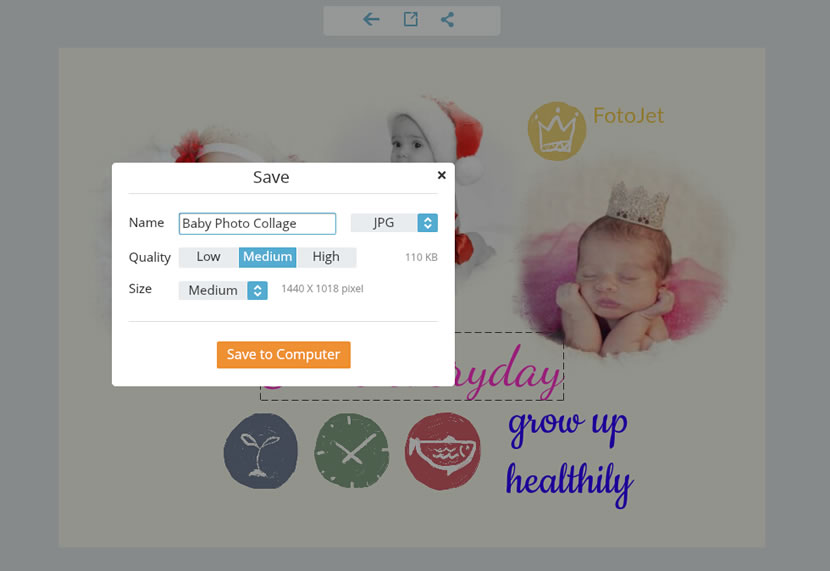 Also, you are given an access to share it to your Facebook by clicking

button. Your friends and relatives will love your collage that will inspire them to make the same beautiful baby collages for their own babies as well.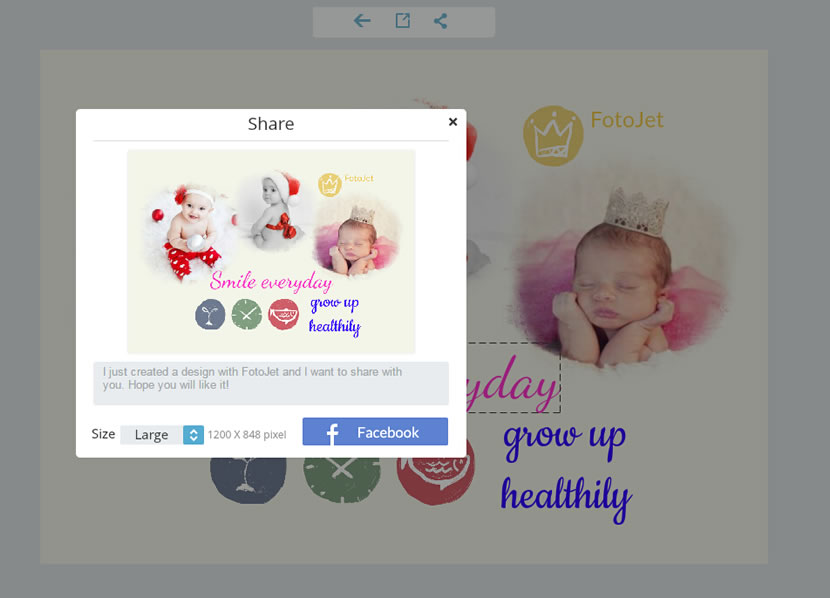 Provided that you have no idea on how to deal with the tons of photos of your baby, make a unique and precious baby photo collage to record the sweet memories forever. This baby collage maker won't let you down. Believe it and try it now.
Make a Baby Photo Collage Now
Try it for free, no download or registration required.
Get Started