Let the Wonderful Birthday Invitation Maker Help You Kick off an Amazing Birthday Party
Why you need a birthday invitation maker
Once a year, there is a day special to some people while we feel nothing particular because it is a normal day to us. I used to explain why a birthday should be special. In a simple word, it is special to you for you are the most unique human being in the world. On such a special day, we would love to invite our friends and family to celebrate with us. So a birthday invitation maker is needed to send online birthday invitations or birthday invitation cards.
Why not start with FotoJet, the wonderful birthday invitation maker? Numbers of free templates as well as art text samples and clip-art images could help you make birthday invitation cards easily.
Make birthday invitation cards with FotoJet
With the help of FotoJet birthday invitation maker, you can easily make birthday invitation cards or send your online birthday invitations. Follow the steps, and have a try with me.
Enter FotoJet. Choose Creative Collage and click "GET STARTED".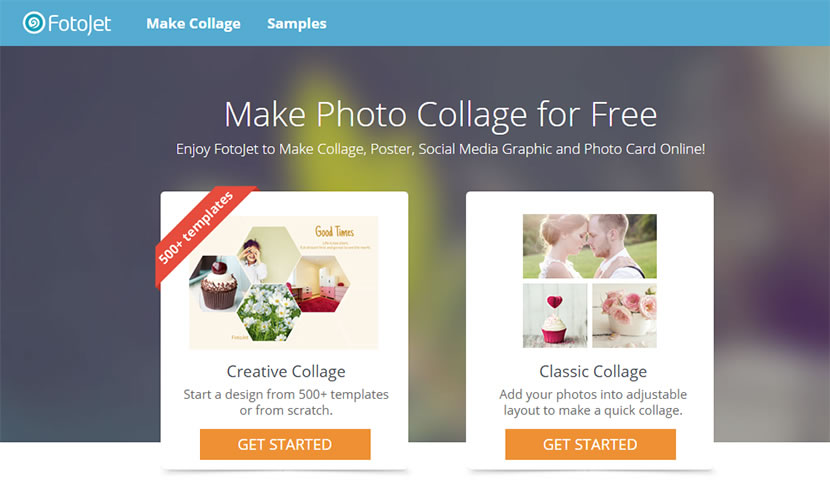 Roll down to find the Photo Card category and choose Birthday.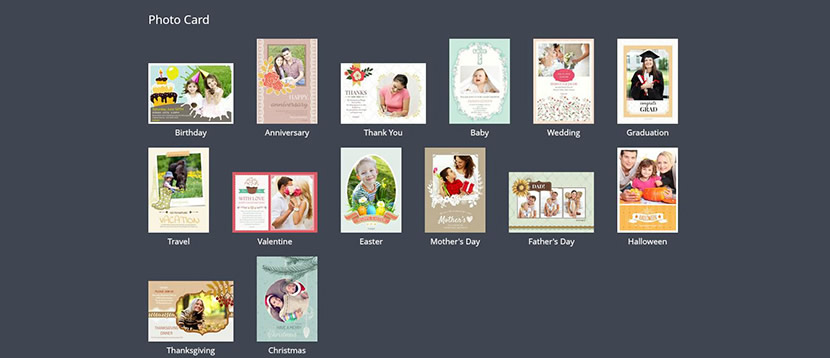 Select one template you like best and add your own photos.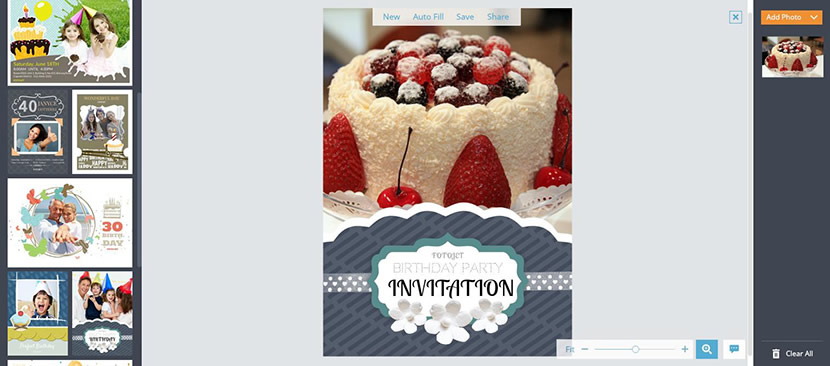 There are hundreds of clipart images and sample texts, just play around.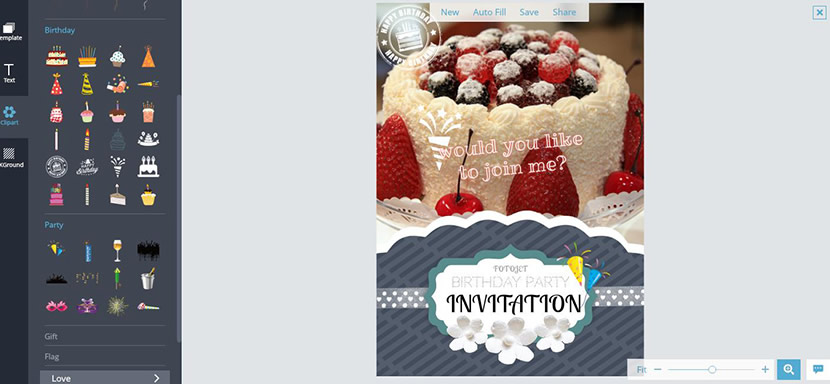 The last step: save it.
Here we are, you can print the birthday invitation card and send to your people now. You also can send your online birthday invitations too.
Additionally, if you want to design a card without any limitation, the Classic Collage model could be your choice. There are layouts, text, and clipart images can help you.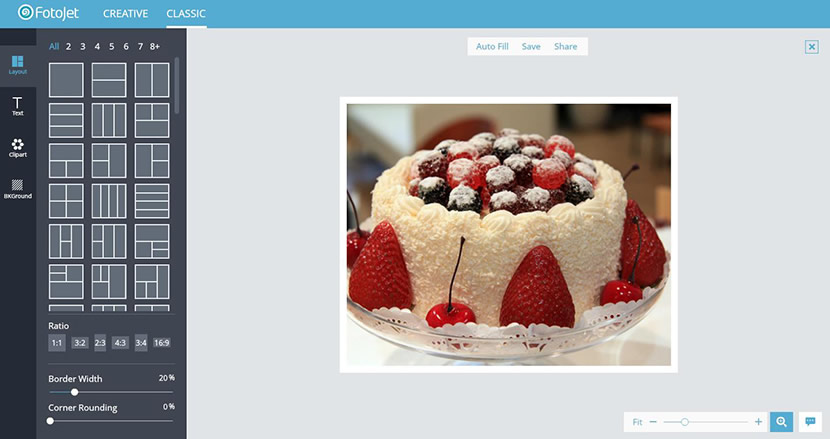 And now I suppose I should leave you alone to unleash your creativity. Turn to FotoJet to create a wonderful birthday invitation card to kick off an amazing birthday party now.
Most importantly, enjoy your birthday and have a good time!
Make Birthday Invitation Cards Now
Try it for free, no download or registration required.
Get Started