Make Free Photo Christmas Cards Online - Easy and Fun
Photo Christmas cards today
We may be familiar with photo Christmas cards. It is made for celebrating Christmas and sending greetings & wishes to our family and friends. The first printable Christmas cards were commissioned by Sir Henry Cole and illustrated by John Callcott Horsley in London on the 1st of May 1843. The picture showed a family raising a toast to the card's recipient: though it was controversial that there is a kid drinking in the picture, the idea of printing Christmas cards was proved to be wisdom at last. Cole had helped introduce the Penny Post three years earlier. Two batches totaling 2,050 cards were printed and sold that year for a shilling each. One of these cards was sold at nearly 9000 pounds in the auction.
Printable Christmas cards now could be bought, usually in a package of numbers. These cards may share a common shape but differ from pictures; in the meantime they are matched with envelopes. And photo Christmas cards made by the cards' sender are popular too. If you are not willing to buy cards, you could make free Christmas cards online by yourself.
Making free Christmas cards online with FotoJet
FotoJet is one of the free resources online to help you turn your photos into printable Christmas cards. The main feature of it is that there are numbers of designed templates for various occasions. Photo Christmas cards is one of the situations. With the templates, you could make any photo card you want.
Let us see how it works:
Choose a template: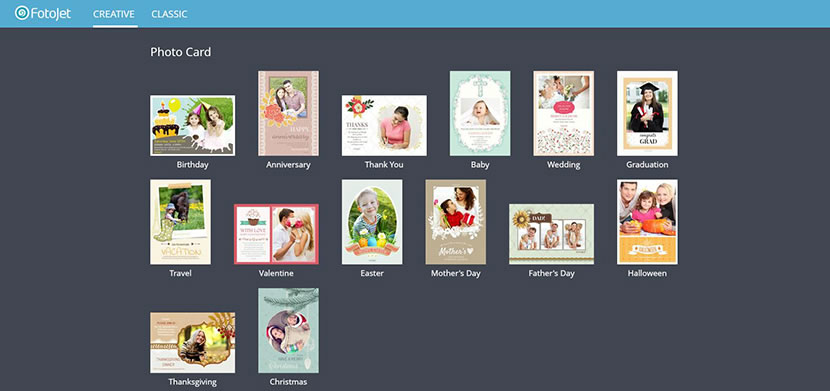 Add and edit your photos until you are satisfied.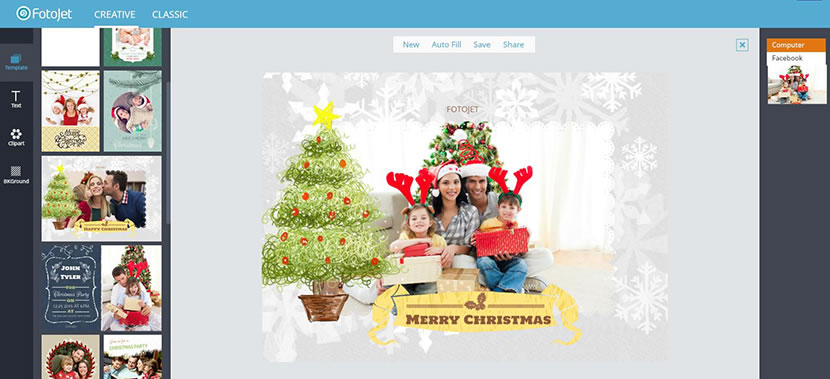 Save it locally or share it on your social media.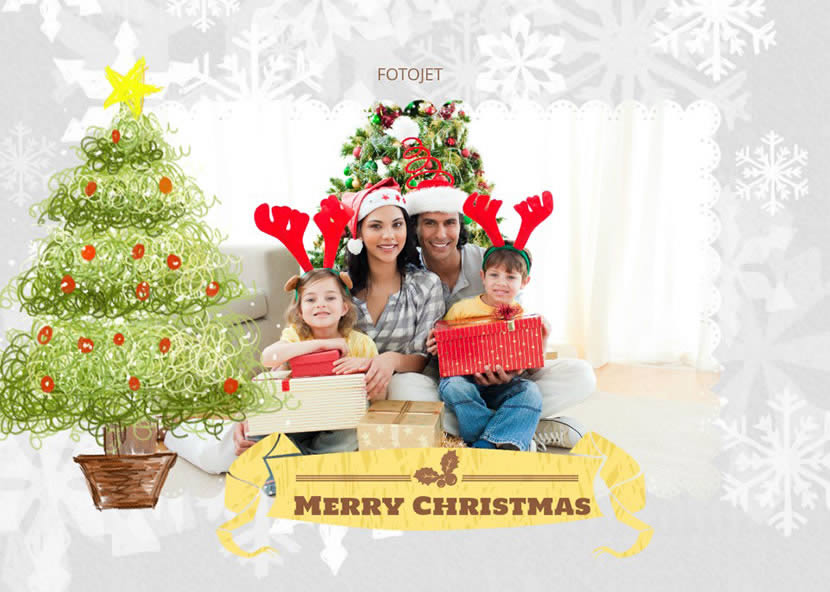 You can use photos of the receiver or other pictures to start your designs. Choose a template and drag photos onto it. The images built in the template can be freely edited. To make the card more special, some adjustments are needed. Adding texts and clipart images is available for users with FotoJet. There are many cute cliparts provided to make lovely Christmas cards.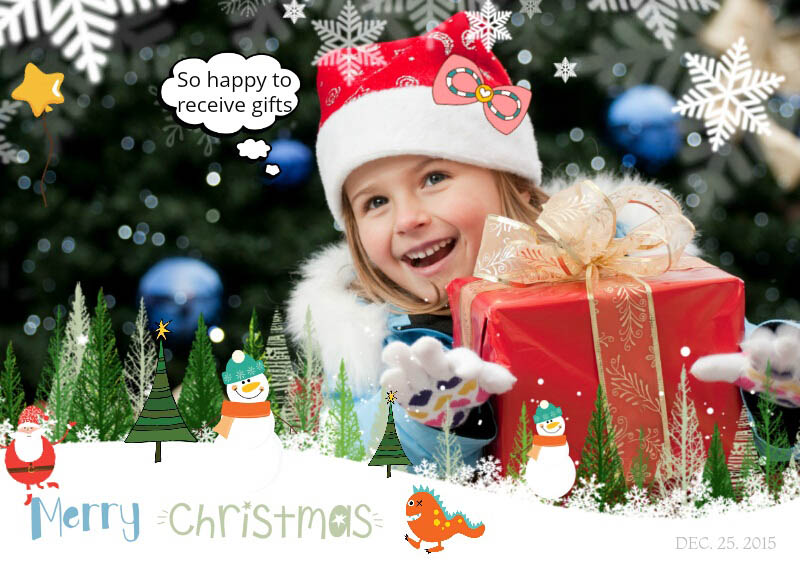 There you go. You could have it printed and send to your friends and family. Or you can send an e-card, more economical and environmentally friendly.
Go and try to make free Christmas cards online now.
Make Free Photo Christmas Cards Online Now
Try it for free, no download or registration required.
Get Started