How to Make Christmas Cards
Christmas is one of the merriest moments that deserve to be remembered all the year around. This merry holiday is just almost upon us again. Are you ready to share the joy and happiness of this season with your friends and family? Just spread the joyous atmosphere around those ones you love with some personalized Christmas cards and say good bye to the same, tired, old Christmas cards which can be easily bought from any store. Don't know how to make Christmas cards? FotoJet will make it a breeze.
With a little effort and a few minutes, you can create a unique and personalized Christmas card that will definitely amaze your friends and family. Here I'll show you how to make Christmas cards in FotoJet.
Can't-Miss: How to Make a Christmas Video for Ones You Care >
Step 1: Easy Start
Go to www. fotojet.com and click GET STARTED button to enter the template mode. Then you will be greeted by a lot of templates sorted by different categories including Collage, Social Media, Misc and Photo Card. There are many sub-categories under each main category. Click Christmas under Photo Card.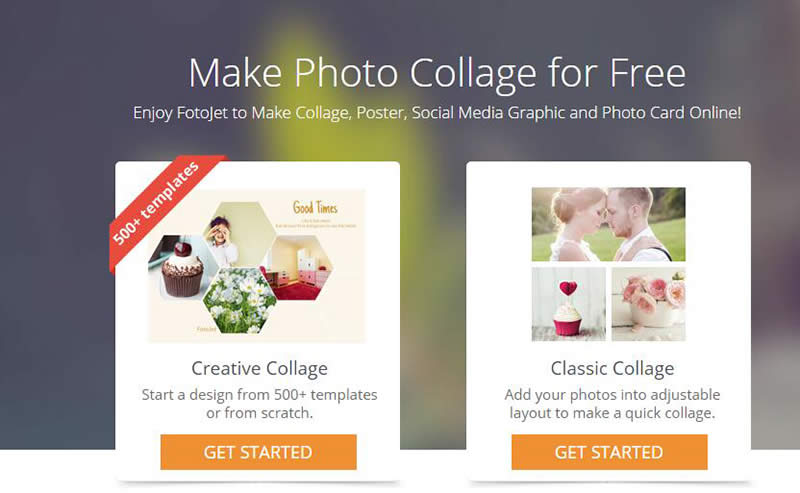 Step 2: Add Personal Photos to a Christmas Card Template
FotoJet provides you a wide choice of Christmas card templates. Go through the various styles of templates in the left template list and pick the one that catches your imagination. If you already have a Christmas card idea, select the blank one to design it from scratch. The possibilities are endless!
When it comes to add photos, you have two choices: computer or Facebook. Just add your personal photos like sitting around the table with the family eating, decorating Christmas trees, catching up with each other, just laughing out, etc. Use the photo editing options to refine the photo if you need. You are able to apply photo effects, crop, flip, duplicate the select photo.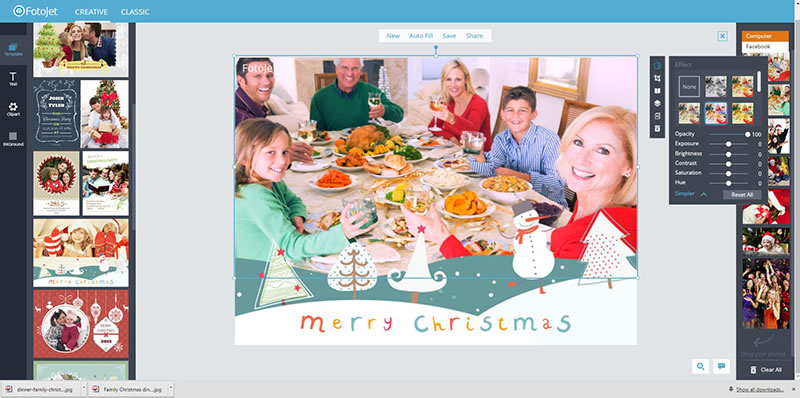 Step 3: Add Text Captions
Here a basic Christmas card is finished. However, how to make Christmas cards more fantastic with personal touches? We need to do more. Add some the text captions will make a difference. You may type "merry Christmas to my dearest friend, Emily!" or whatever from your bottom heart. Then adjust its font, size, color, alignment, and others to perfect its look.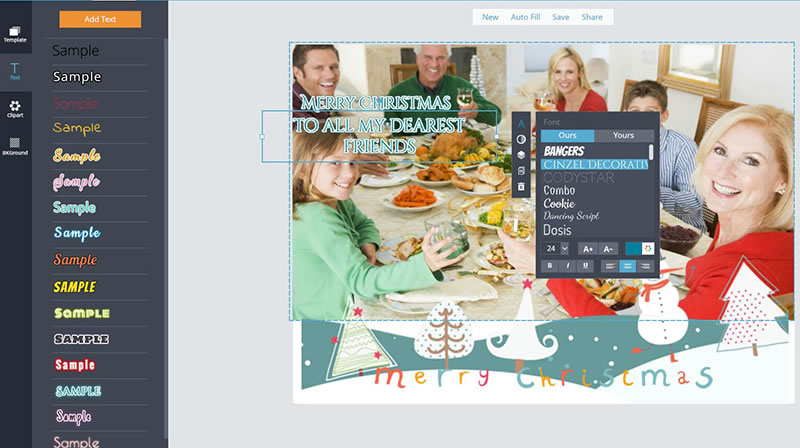 Step 4: Apply Clipart and Set Background
It's not a must, but it would certainly be better to decorate your Christmas cards. Clicking Clipart, you will see numerous clipart for decorations. Various kinds of clipart are divided into 7 categories -Embellishments, Celebration, Love, Lifestyle, Nature, Holiday and Misc. Here we click Holiday and choose some cute Christmas clipart ornament to decorate the card.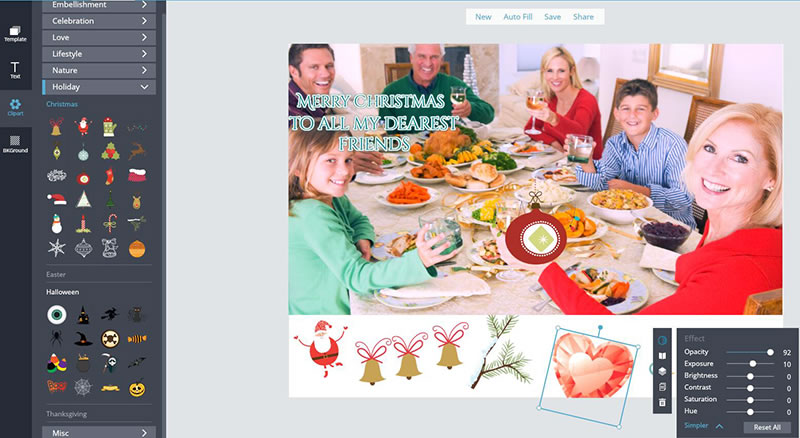 If you like, set a background for your Christmas card. Like many other graphics designer, FotoJet also gives you three options to set the background for a card: Color, Pattern and Image.
Step 5: Share Christmas Cards
Now, a personalized Christmas card is perfectly finished. You will want to save it to your computer and share it to your friends. You can click Save button to save it directly to your computer or click the Share button to share it on Facebook.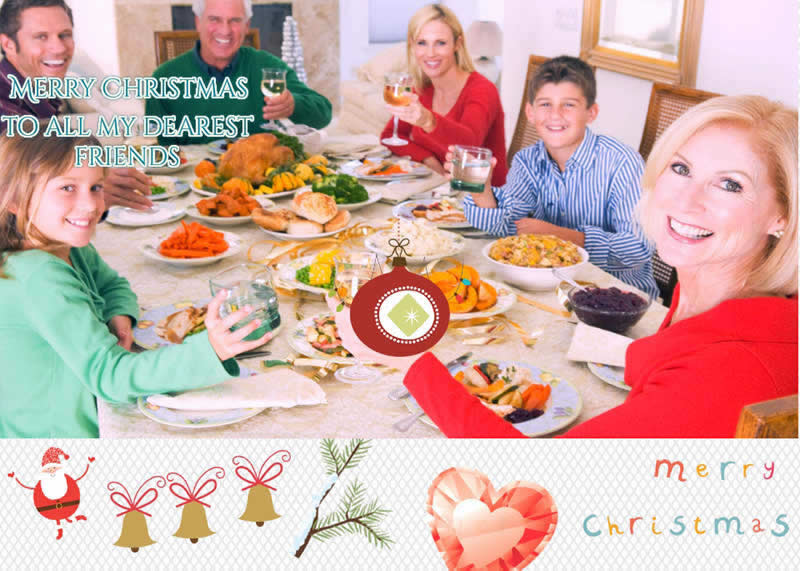 Have a clear understanding of how to make Christmas cards? It's really very easy with the help of FotoJet. Start to try it out and make some Christmas cards to amaze your friends and family now!
Make Christmas Cards Online Now
Try it for free, no download or registration required.
Get Started