Design Printable Kids Christmas Cards for the Lovely Children
Christmas is coming soon
Christmas is a festival commemorating the birth of Jesus Christ,and is widely celebrated by great number of people in many ways around the world. While for the children, it is a day that they can receive many gifts from their friends, their elders, and even from Santa Claus. Candies and toys are the most frequently sent gifts. Is there any better choice? How about designing personalized kids Christmas cards for them?
Designing Christmas cards for kids is a wise choice, for it is a unique gift and is just a piece of cake due to the development of photo editing tools. Our product FotoJet is such a free online tool that enables you to design printable kids Christmas cards with its plentiful templates or start creation from scratch.
Customize printable kids Christmas cards
As for children, having a personalized kids Christmas card is definitely regarded as cool. The abundant templates of FotoJet can inspire you more kids Christmas cards ideas. Here are some samples.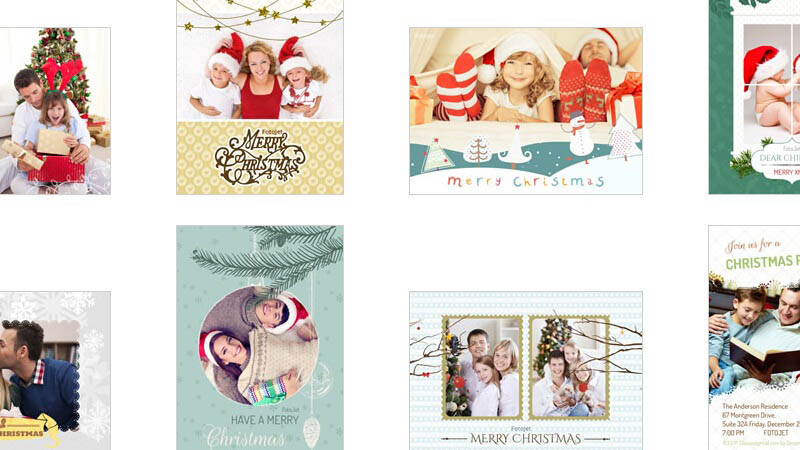 You can use photos of the receiver or other pictures to start your designs. Choose a template and drag photos onto it. The images built in the template can be freely edited. To make the card more special, some adjustments are needed. Adding texts and clipart images is available for users with FotoJet. There are many cute cliparts provided to make lovely Christmas cards.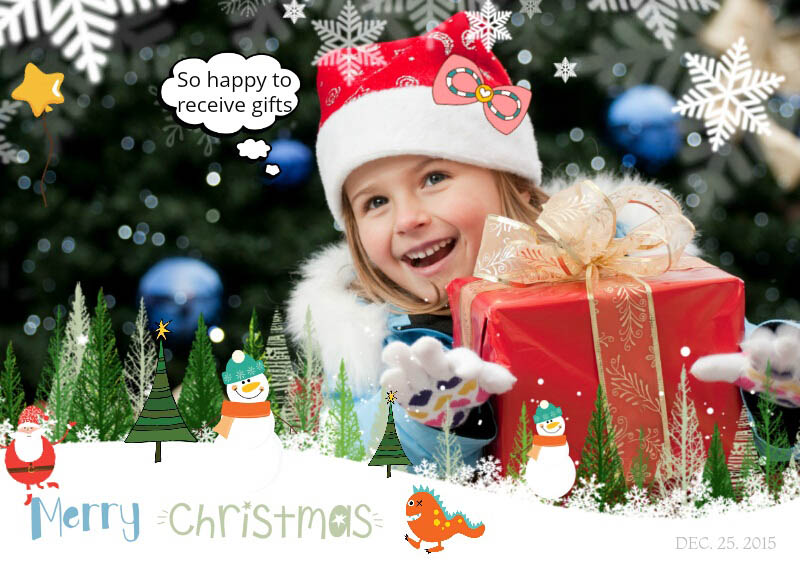 Wishes on kids Christmas cards
Christmas tells us the old year is ticking away and that a new year is drawing closer. You may have something that wants to deliver to the kids. You can type words that just show your wishes. Or you can input some sentences to praise what they has done this year and to encourage them have a better performance in coming year. You can choose a cute font, a nice color and more to beautify your text. Then save the cards, print it out and send it away.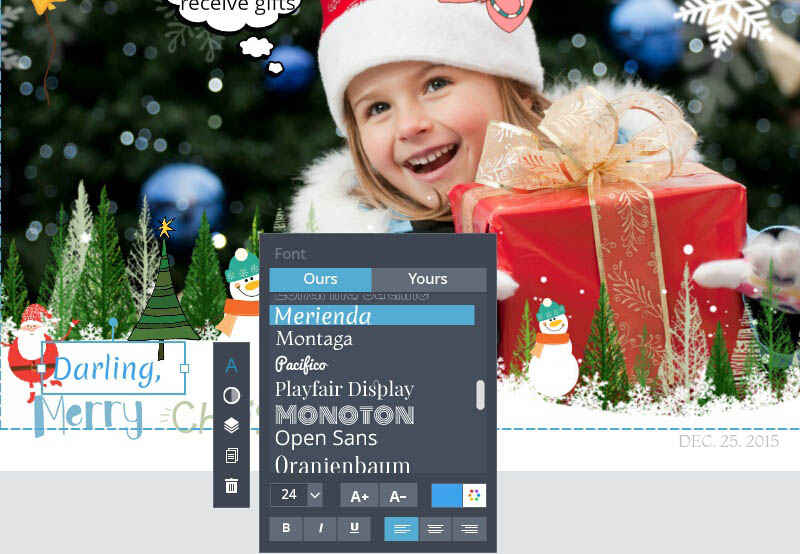 Wish you a merry Christmas and happy new year!
Design Printable Kids Christmas Cards Online Now
Try it for free, no download or registration required.
Get Started