How to Make a Valentines Card Easily and Creatively
Love is the most marvellous magic in the word, which can transform two independent individuals into a whole and let you share all the aspects of life with another person. It makes your heart smile and has control of your feelings. As love is unpredictable, what we can do is to cherish the present and try our best to make the hearts grow fonder.
Make valentines cards for your beloved person
Someone says that no words are necessary between two loving hearts. It is no longer a truth, for love needs expression obviously. Valentines Day is so sweet. It is a specific day for people in love to celebrate their affections. On that day, you may want to give a unique gift to your beloved one. Using your own photos to design a valentines day is a nice choice. The card can remind your past and show your strong feeling for him or her. Our product FotoJet will help a lot. Let's go to learn how to make a valentines card with FotoJet.
Steps to create valentines cards
Plenty of photos must be taken when you are with your sweetheart. You can choose the most meaningful photos for you to start. Among the a great number of templates of FotoJet, some are specially made for Valentines Day. Use the photo chosen to make your personalized unique valentines card for your only love.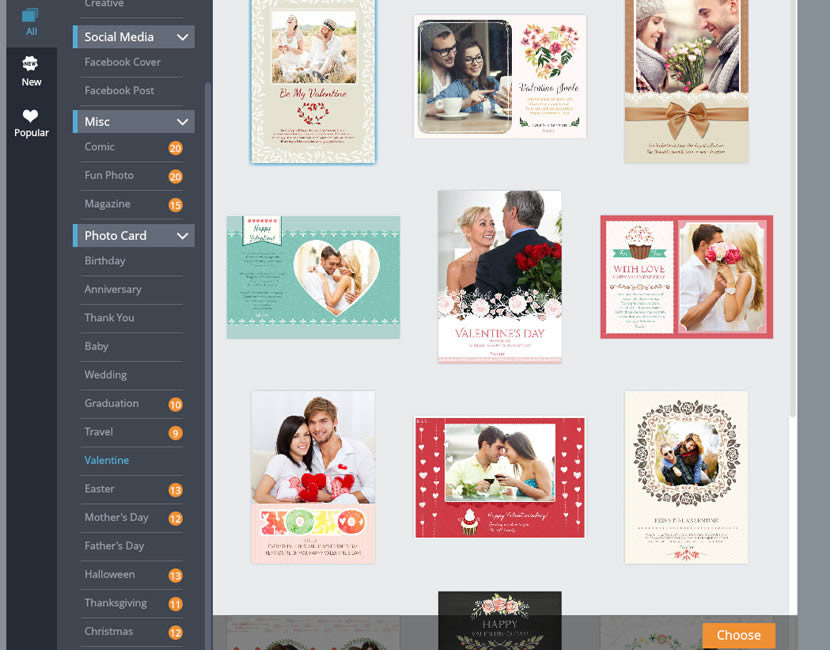 FotoJet allows you to freely adjust the photo on the template, which can make your card more grabbing. Click the photo you want to beautify and then the Edit Image panel will turn up accordingly. You can grab the slider to zoom in or out on the photos. Also, you can freely rotate, flip or mirror your photos. Filter like Warmer, Vintage and more can be applied to beautify your pictures.Besides, making adjustment on Brightness, Contrast, Saturation according to personal needs can be fulfilled as well.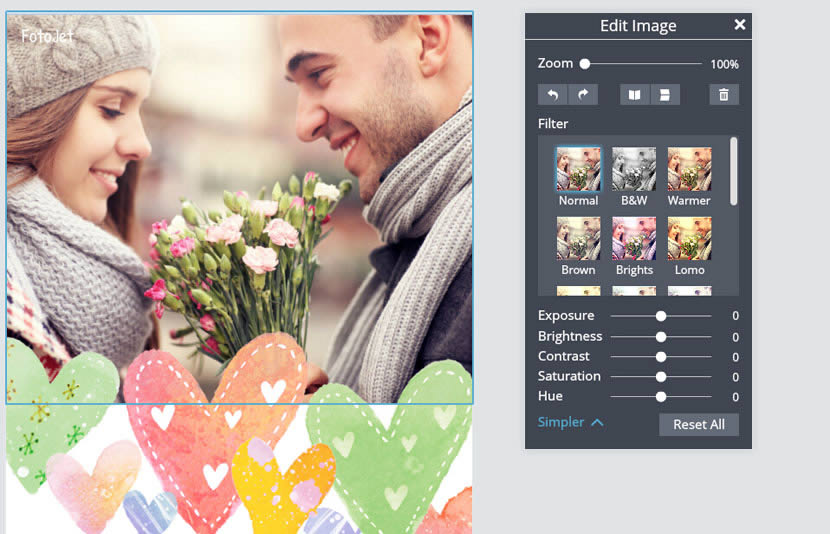 It is the time for you to edit the text on the template. When the sweet sentence that you want to say deeply in the heart are added, embellishment should be done. You can modulate the font, alignment, size and color of the text to make the card more delightful.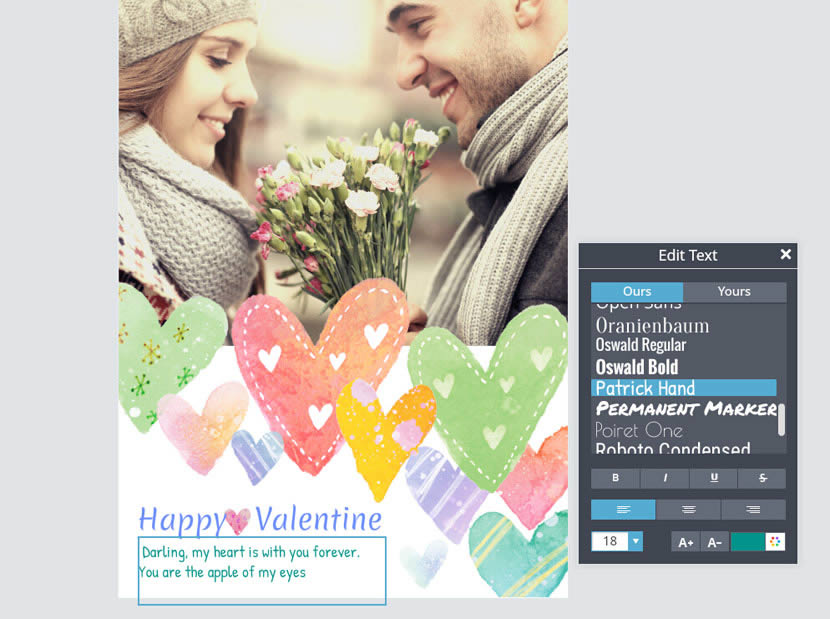 Print the valentines card out and send it to your love
Steps above have told us how to make a valentines card with FotoJet. When all these steps are finished and you are satisfied with the card, you can save it to your computer and print it out. On Valentines Day, taking the card and other gifts you have prepared, you can go to tell him or her how deep your love is. It is so sweet and must be a big surprise for your beloved person.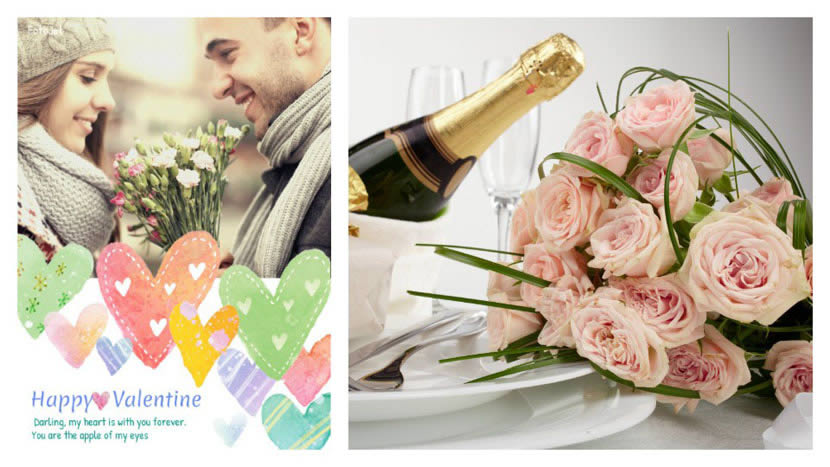 Make a Printable Valentine's Day Card Now
Try it for free, no download or registration required.
Get Started