Black and White Photo Effects Online
Have never been out of favour, black and white filters are always acquiring eyes and admirers easily.
Black and White Filters
It is easy to make a picture black and white by applying filters with FotoJet. Just click "Effects" icon and find the Black & White category; then you are free to choose a black and white effect to apply to your photo. Remember to adjust the "Intensity" slider till your photo looks perfect for you.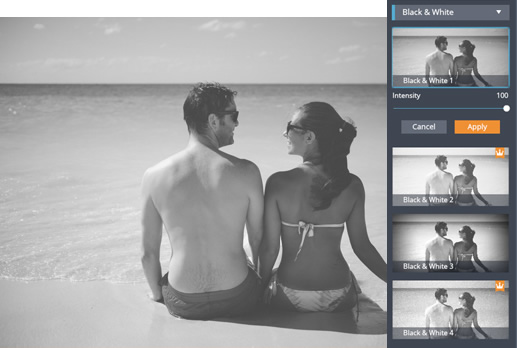 Play with Your Creativity
Except for the preset filters, you can create custom black and white filters with the editing options! Decrease saturation of colors and change exposure, brightness and other parameters. Also try "Noise" and "Vignette" features to create the black and white photo effect perfectly!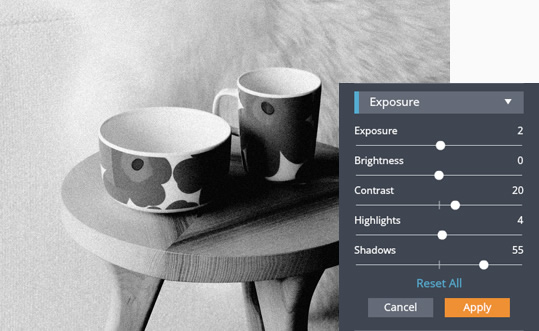 More than Color Fading
It seems that the role of black and white filter is to make a photo black and white. But it's more than that. Fading colors or maybe adding some scratches, it is a process of making old photos. In the meanwhile, it is the way we search for the beauty and classic glamour of old times.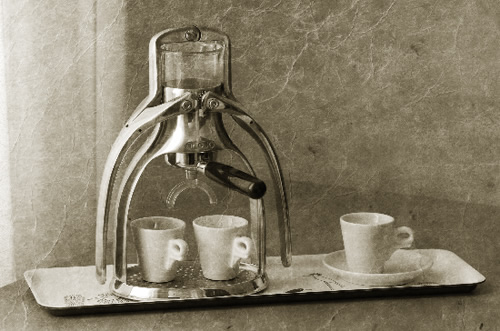 Related Features
Related Articles