How to Make Photos Black and White
The editor of FotoJet is a powerful tool, it can allow you to do many things with your photos. Today the way how to make photo black and white will be shown to you. It is very easy to do it, so just following the article to make this kind of photo. What you need to do is some drags and clicks. Now, let's get started.
You May Also Like: How to Make Videos Black and White >
Open editor
Open www.fotojet.com and then click the button EDIT or Edit a Photo, and it will bring you to editor.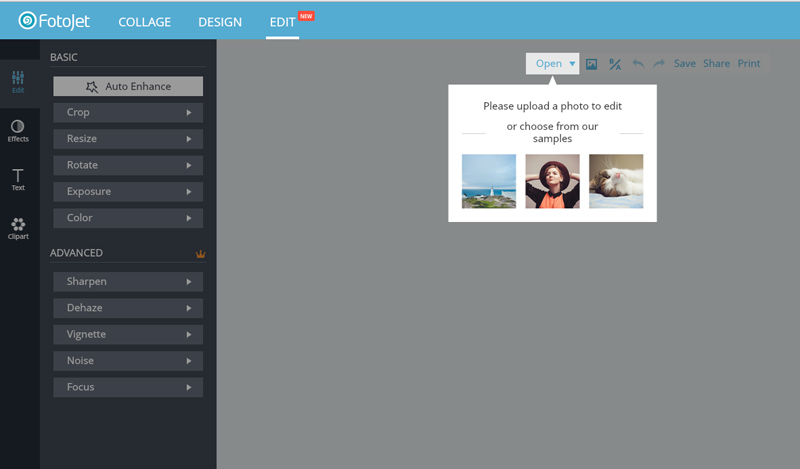 Add photo
Now you can start to add your photo into editor. There are two ways for you to do it. You can upload a photo from computer or from Facebook. Click the button Open on the top bar, choose the way to add photo from. Sure, you can play with the sample pictures before get out to edit your own photo.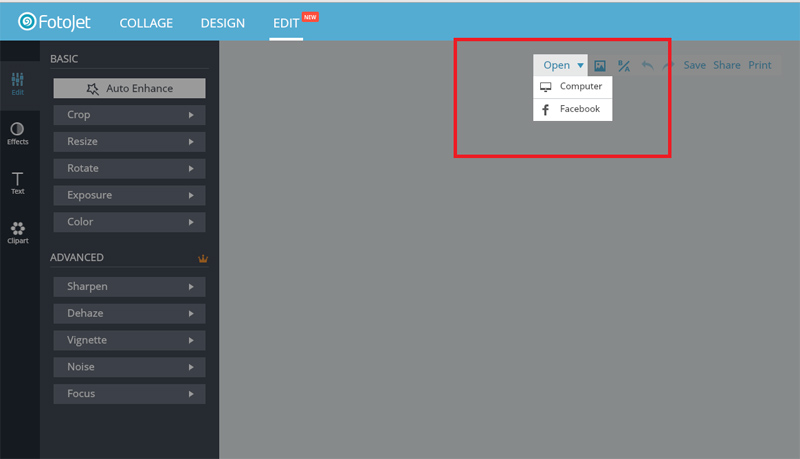 Start to make photos black and white
Move mouse to Effects on the second of the left bar. You will see there are 8 kinds of effects you can use, and the Black & White is right on the second place.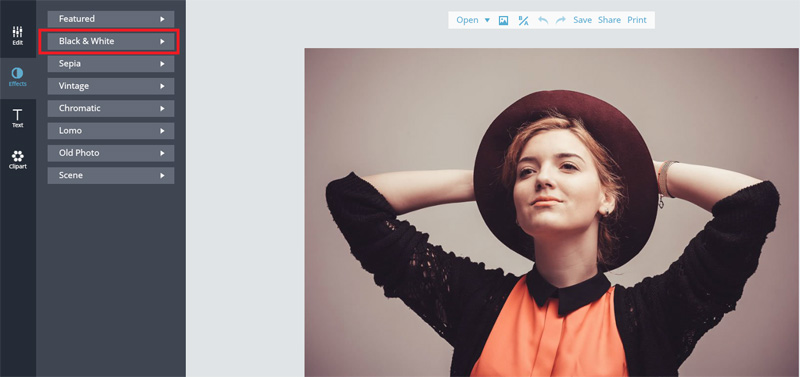 Click Black & White, there will show you a few similar effects of it. You can have a try and decide which one could be your best choice.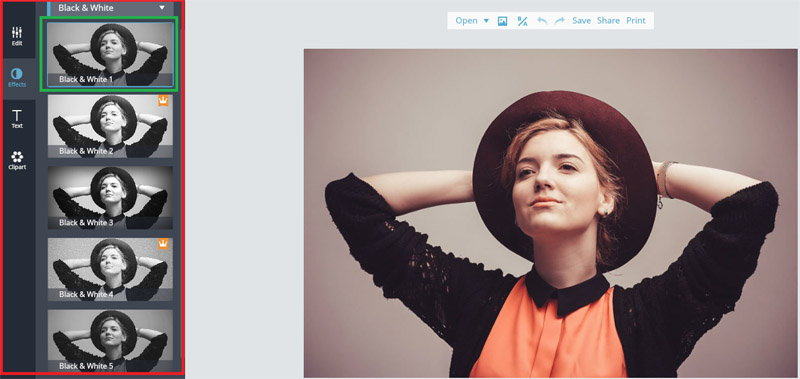 Click any one on the left list, to preview every effect before you made your decision. As soon as you clicked them, their effects will be also applied to your photo. Be relax, this is only the way allows you to preview the effect, not really changed your photo, only you click the button Apply below it, the effect will be actually applied to photo.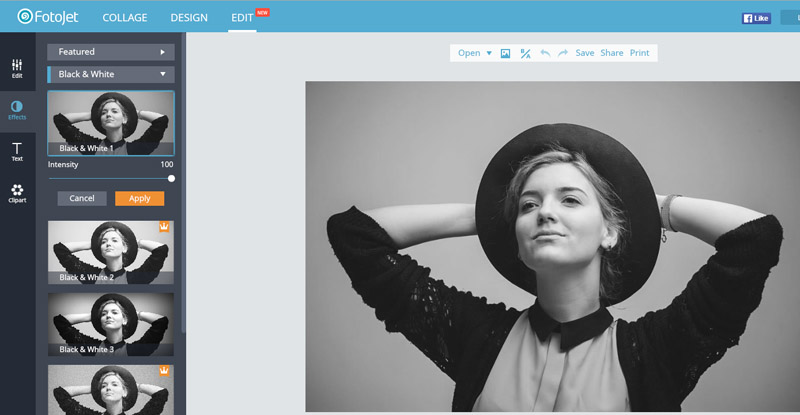 After you clicked Apply, it is also allowed you to make a change. You can just click any other one on the left list, you can also see the preview effect. Then click the Apply, the one you want use to replace the former is completed its mission.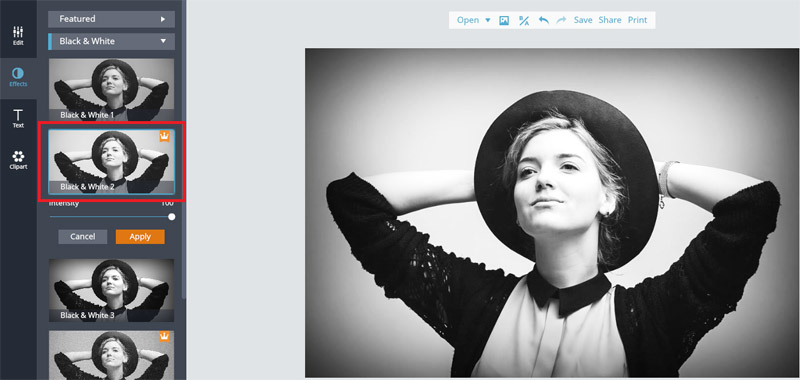 What's more, you can also adjust its intensity. On the below of the sample picture, you can see the bar named Intensity, via drag it the intensity of your picture can be changed. If you do not like your picture too black and white, just drag it, and then you will see the change. Which you adjust it to the situation you want, click Apply to make sure your change.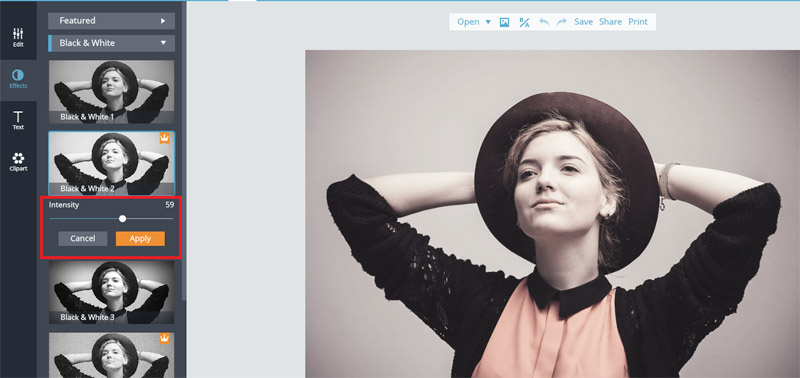 Up to now, all the options of the Black & White effect have been shown, just have a try to make photo black and white. You will fall in love with this easy way.
Make Your Photos Black and White Now
Try it for free, no download or registration required.
Get Started