Color Splash Your Photos in Seconds
Turn your photos into black and white while some items remains in color with FotoJet's color splash feature. Easily to make your photos be fascinating.
Color Splash Online
Color splash effect can highlight the chosen part of your photos and draw people's attention to the details you want them to notice. FotoJet provides an friendly tool to help you realize color splash online in seconds.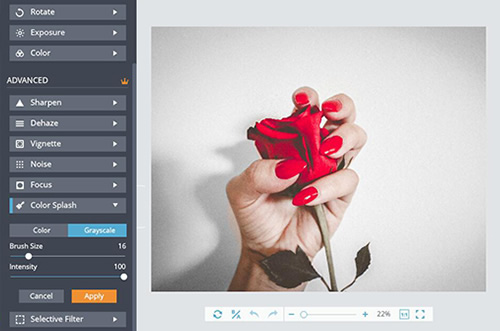 Color Back
When you choose "Color Splash", your photo will be in black and white automatically. Then you need to color back the item that you want remain in color. Adjust the "Brush Size" and then splash the color back the item. The "intensity" slider would decrease the color, feel free to explore for the perfect effect.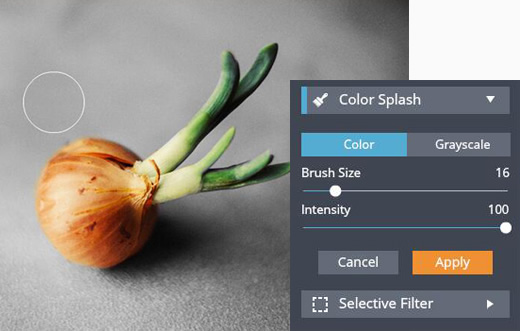 Grayscale
If you color a part back unexpectedly, then use the "Grayscale" to grey it back. Carefully choose the perfect brush size and paint the extra colorful part. Use the color splash properly and you will create a incredible photo effect. Get start now!