Dress up Photos with Online Photo Effects
Blending colors and lights, FotoJet's free online photo effects will add amazing touches to your photos!
What Can You Do With FotoJet's Photo Effects
Photo effects balance the colors, lights, shadows etc. of photos perfectly to obtain different filters. Applying photo filters is the most effective and fastest way to turn your photos up a notch. With FotoJet's free photo filters and effects, you can create photos in kinds of styles in seconds.
Of all the picture effects, black and white filter is always insurmountable! Give your pictures old film style effects by just applying the black and white filters. And do not forget to drag the intensity slider to make the black and white effect perfect for you.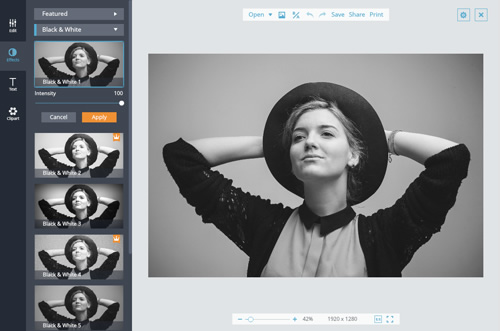 If you like retro style, don't miss vintage effects. FotoJet's image effects allows you to apply vintage filters within simple clicks! You can adjust the intensity to tone the degree of color cast and color fading! It is that easy to edit a photo to obtain a retro effect here.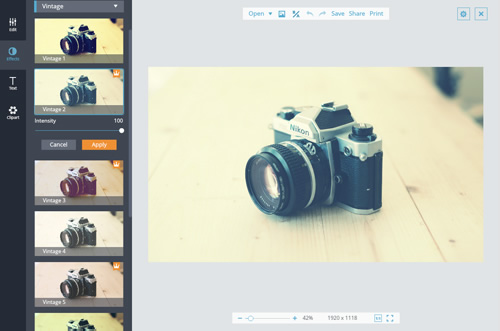 Lomo Effect
Lomo is one of the popular photo effects. Photos of lomo filters carry with dark blurry edges and a sharp center. You can easily raise charm and distinctiveness of photos by applying lomo effects. Don't hesitate to get creative and unusual photos with free photo effects online.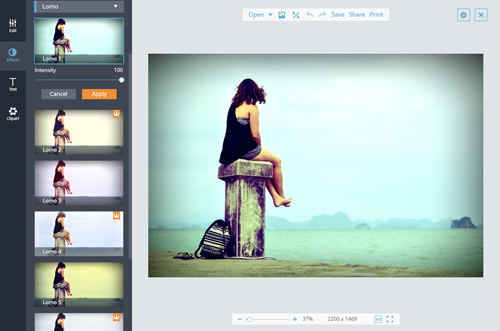 Old Photo Effect
Time changes and so do photos! Give your photo an epic and historical feeling by adding the old photo filter. Fade colors, add textures and adjust saturation, contrast, etc., it has been very complicate to give the ideal effects to your photo. Now, with FotoJet's online photo filters, it is just as easy as clicking your mouse.