What Can You Do With FotoJet's Overlays
Photo overlay effects can give your photos different styles from cute to dreamy etc. You can create custom effects by applying FotoJet's photo overlays. There are massive overlays in variety of styles such as grunge, cute, vintage, montage etc. for you to choose, you will never feel bored to edit your photos.
Photo Overlays
Photo overlays are such incredible things which can give photos kinds of styles by adding another image over your photo. Photo overlay effects are very easy to create with FotoJet. There are kinds of free overlays to decorate your photos, all you need to do is simple clicks and drags.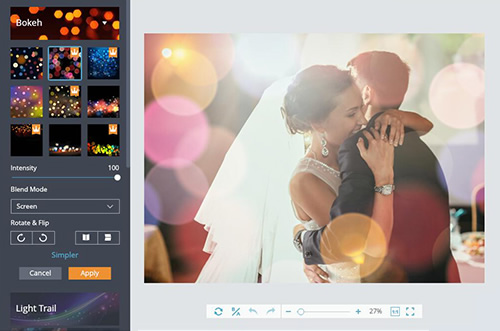 Grunge Overlays
In so many picture overlays, grunge overlay is most unusual and individual. It will make your photos stand out and give people an intense visual shock by creating a dirty or untidy effect of photo corners. Try these free grunge overlays and make your pictures really grunge!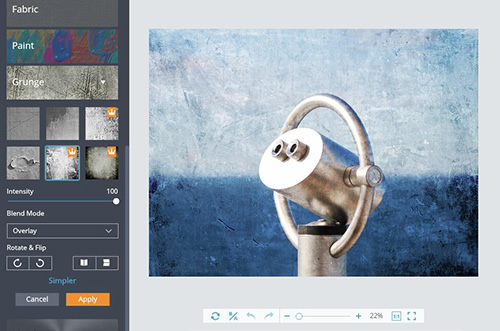 Cute Overlays
If you have some adorable images, use the cute overlays to make them more lovely! Heart overlays, bubble overlays or star overlays, they are cute enough to decorate your photos and make them dreamy.
Besides that, there are other image overlays waiting for you to explore, start to create your art now!