Fashion Beauty Bazaar Magazine Cover Design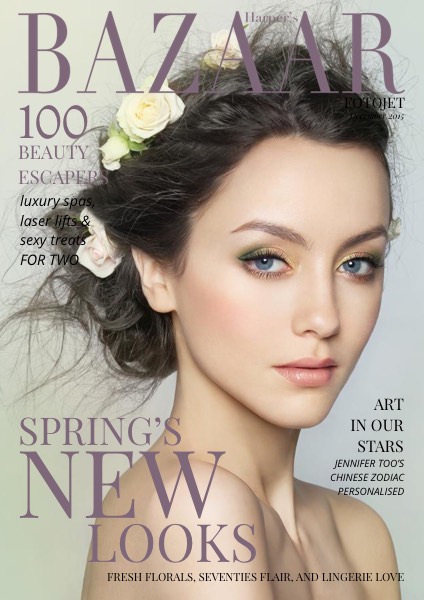 Note: We don't provide this template, but you can customize one with FotoJet.

Bazaar magazine always tries to deliver perspectives into the world of fashion, beauty and popular culture. So if you can make a Bazaar magazine cover design, it deserves to be a cool thing. Fortunately, with the help of this magazine cover design about Bazaar, you may find it is just a piece of cake to make a professional design. Make a fashion magazine cover is just need to choose your beautiful photos to start. More adjustments on the photo are also welcome such as cropping and changing the effects.
Category