Fashion Elle Magazine Cover Design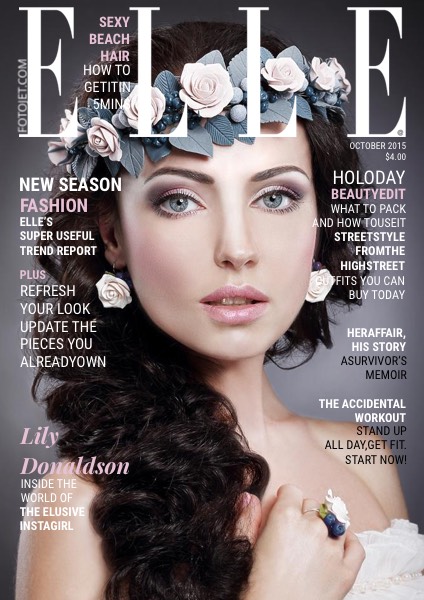 Note: We don't provide this template, but you can customize one with FotoJet.

Show your fashion photos with a Elle magazine cover design like this one to display it in the spotlight! Making a magazine cover is wonderful, let alone the design is related to such a famous magazine. As we all know, Elle is the world's largest fashion magazine, so such a design is a great fit for you to make a fashion themed design. Just add photos and make some adjustments to get a harmonious combination with other elements. Also, the editing options are provided to meet your personal needs.
Category