Entertainment Weekly Magazine Cover Design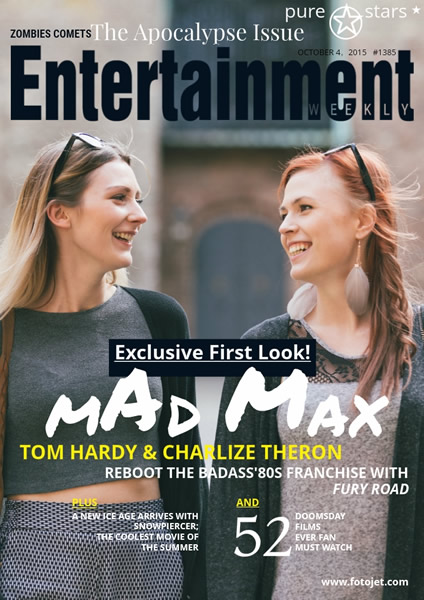 Note: We don't provide this template, but you can customize one with FotoJet.

If you want to share something about film, television, music, books and popular culture, making a Entertainment Weekly magazine cover design is very suitable since this magazine focus on these themes and it is easy to create a professional design with online magazine cover maker FotoJet. Unleash your creativity to make a harmonious design to combine the photo and text together. Just go to find the limitless editing possibilities.
Category