Person of the Century Time Magazine Cover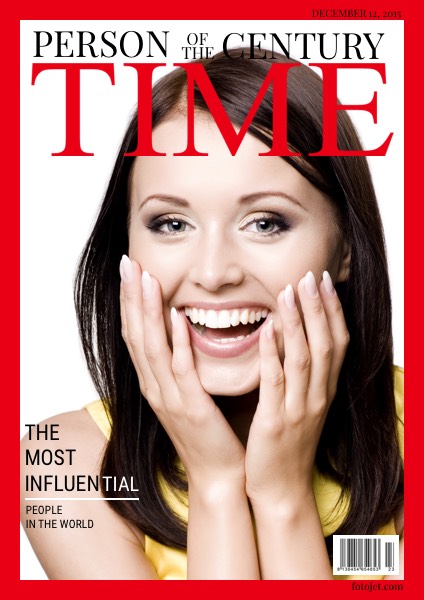 Note: We don't provide this template, but you can customize one with FotoJet.

Time magazine will choose the most influential people in a century as their Person of the Century. So in order to encourage yourself, you can make a fake Time magazine cover to let you be a great people. This Time magazine cover customized with FotoJet is just designed for such a reason. The text is common, what you need to do is just add your own photo and make some adjustments. There is no doubt that such a motivational design will give lots of impetuses to work harder to make you more wonderful.
Category