Family Photo People Magazine Cover Design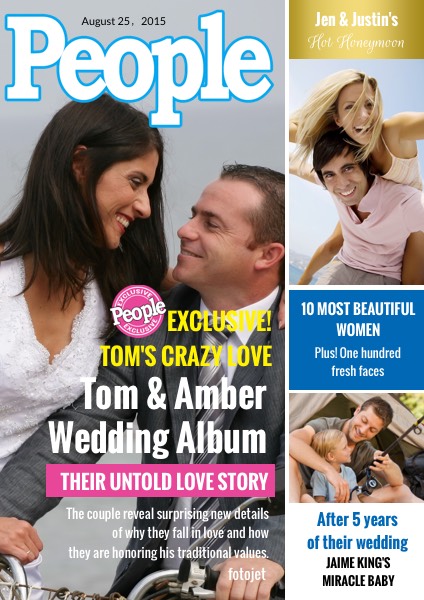 Note: We don't provide this template, but you can customize one with FotoJet.

What designs you can do with your family photos? Collages or cards? It is not all things you can do. FotoJet, an online magazine cover maker, offers a new possibility for you. You can make a stunning magazine cover design with your own family photos in minutes. This People magazine cover is the most suitable one for such a kind of design. Since FotoJet is a user-friendly tool, you may find that how easy it is to make pro-looking magazine cover designs. Just unleash your creativity to make a special design for your family, easy and sweet.
Category