Personalized Vanity Fair Magazine Cover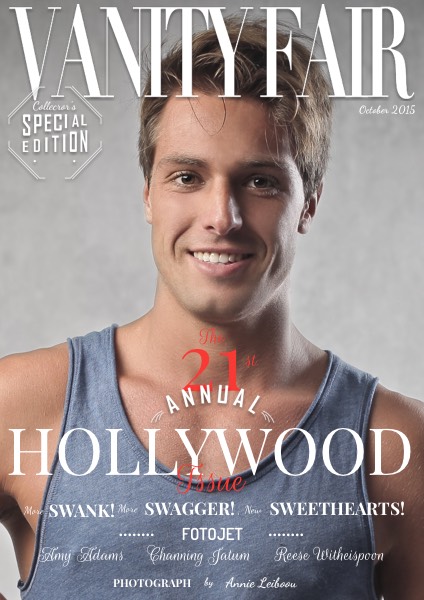 Note: We don't provide this template, but you can customize one with FotoJet.

Sometimes you may want to make some designs with your photos in a special way that can impress people deeply. How about trying to use your photos to make a cover design with this magazine cover design of Vanity Fair, a magazine of popular culture, fashion, and current affairs? It is really cool. It is freely customizable for you to make some adjustments, and you will be amazed at the easiness for making a personalized magazine cover. Try it now to create your Vanity Fair cover and touch up it to be more professional with editing tools.
Category