Nowadays, to protect your photos from stealing is very important. Learning how to watermark your photos is the best way. To put text watermark on your photos, you need a kind of nice watermark software. FotoJet would be a good choice.
With FotoJet, you can watermark your photo in a few minutes. Now, let's follow it to learn how to watermark photos.
You May Also Like: How to Add Text/Logo Watermark to Video >
First
Open www.fotojet.com in your browser. Enter into FotoJet editor, and then you will see the following interface. Now you can upload a photo from your computer or Facebook to edit. Click the Open button on the top toolbar. After your click, there are two ways for you to add your picture, from Facebook or Computer. Upload the one you want to watermark.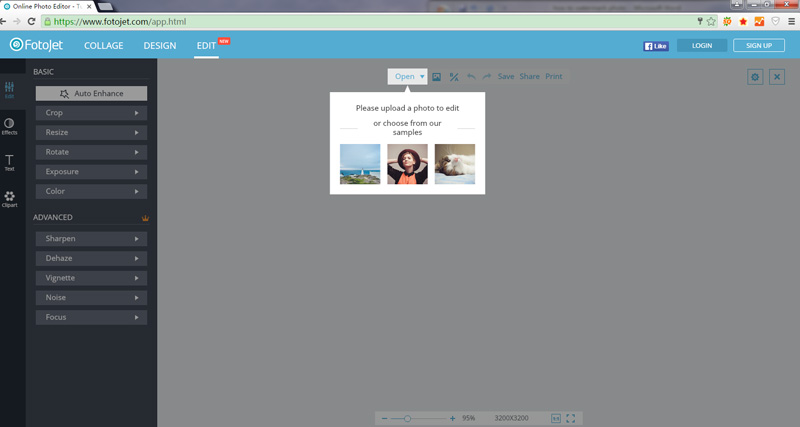 Second
Add text to your photo. On the left toolbar you will see the TEXT button, click it and you will see different kinds of text samples. Simply click on the one you want to add to your photo. You can type in whatever you want, just be sure the text watermark can beautify your photos or protect them from stealing. However I think the latter one is frequently used. You can type your website in if you hope people to visit your website and see more works of you. Also you can type your own name, which can help you make sure that others cannot use your photos directly without your promise. You can adjust its position, size, color and the style of text to your favorite one.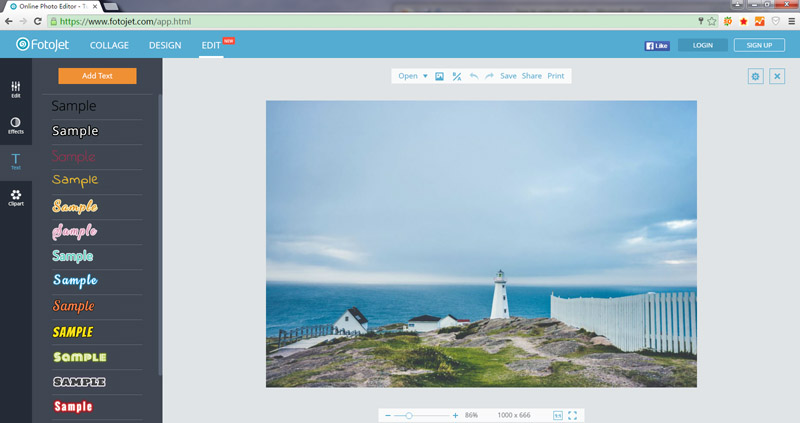 Third
Reduce opacity of your text. Click the text, you will see a toolbar. Choose the second one which named Effect on the bar, and you will see the page as shown in the following picture. Just drag the bar of opacity to adjust the text watermark to the one which match your photo most or in line with your own taste.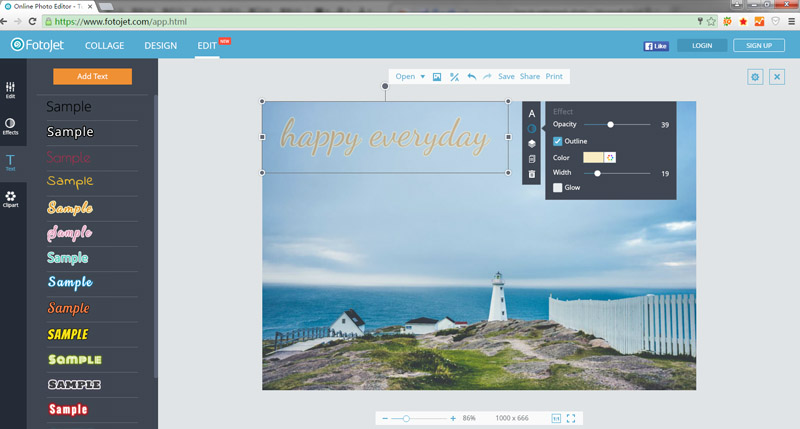 Fourth
Beautify your text watermark with this watermark software. You can prettify the watermark by adjusting the outline. Click the picture follow after the button Color bellow Outline, you will see the color picker panel, you can use your mouse to click different places, the color of your text watermark will change, just pick up your favorite color to glorify it.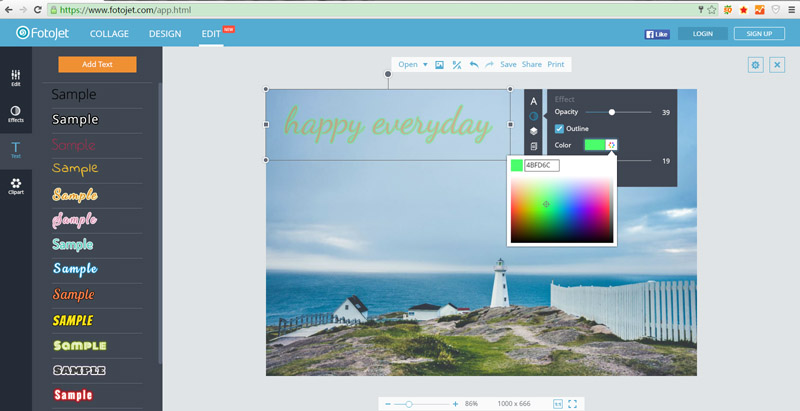 Fifth
Change the width of the outline of your text watermark. If you find the width of the outline is not the one you like or want, just drag the Width bar to adjust it. Do not hesitate to try and finally you will find your preferred one.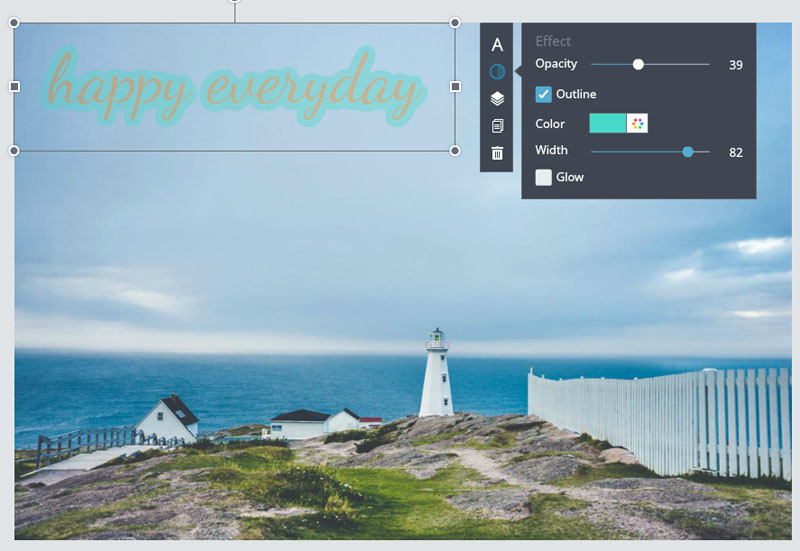 Sixth
Add the glow. After ticking off the box before Glow, you will see three bars below it. Just like the following picture show.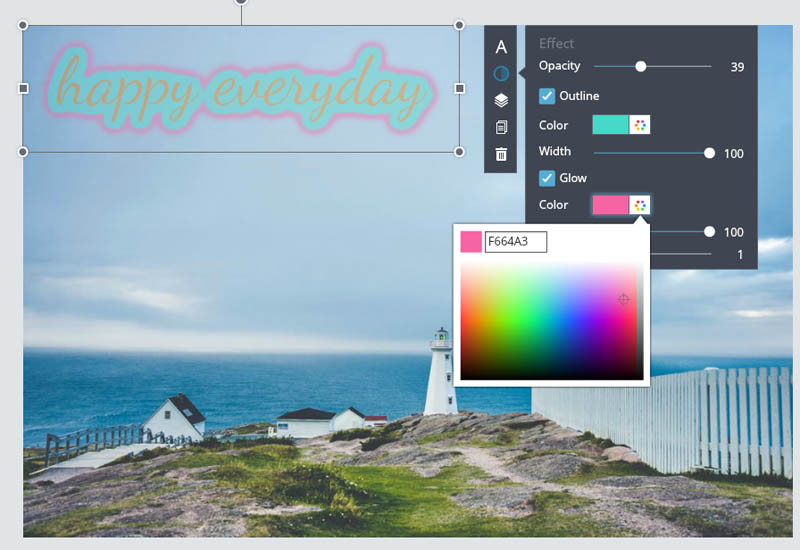 Change its color by clicking the color picker panel.
Adjust its radius and blur by dragging the bar of Radius and Blur.
So far, all the steps of how to watermark photos with the watermark software, FotoJet, are done. I believe this is an easy process with a few clicks within a short time.
Just have a try to make your photos more beautiful and let them be the things only to you. If you add your website or brand on them, they could become the way to advertise. Of course, it could be easier for you to pretty your photos with watermark.
Watermark Photos Online for Free Now
Try it for free, no download or registration required.
Get Started