Add Watermarks to Photos Online
Watermark photos to protect them from unauthorized use or publicize your brand! Create a watermark for photos to own the copyright of them now!
What Can You Do With FotoJet Watermark Maker
FotoJet makes it possible for anyone who wants to create a watermark for photos with ease! Tons of resources are preset here to help you watermark images and protect your copyrights with a few works. You won't be bothered anymore by making watermarks.
Text Watermark
It is the easiest way to add text to photos to create a watermark for photos! Different fonts can be customized to different watermarks. Once you choose a font, you just need to type the words and adjust color, size and text style to create your watermarks. And then place it to the right place of your photo. That's all you should do to watermark photos!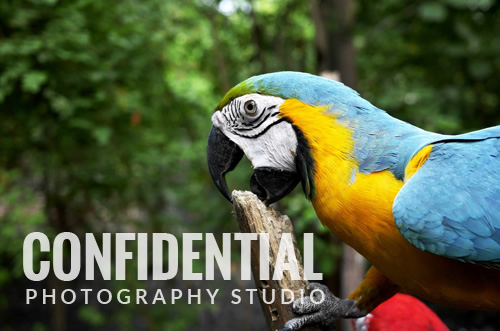 Reduce Watermark's Opacity
Watermarking images can be so artistic that you should make sure it won't influence the whole tone of your design. Thus, watermarks usually can be seen but cannot be noticeable! So, you should never ignore the step of reducing opacity of the text. Adjust the "Opacity" slider slightly until the text is perfectly transparent on your image to create a perfect watermark for your images.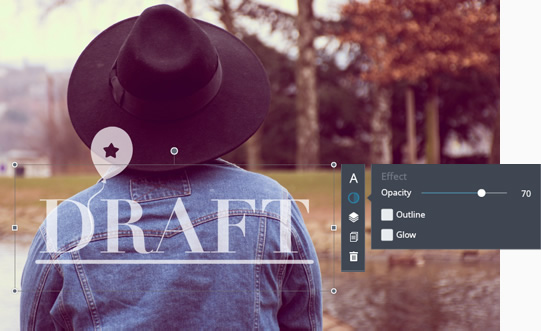 Touch Up Your Watermark
Watermarking pictures is not only to add text. You can do it in a more creative way by adjusting the outline and glow! Outline allows you to add a color line that surrounds your text; the glow will give text a shading effect in different colors! Go to create a watermark for photos and add some character to it now!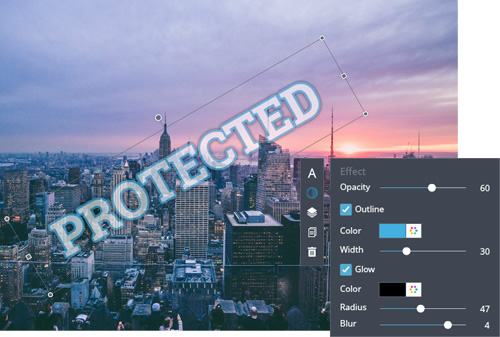 Related Features
Related Articles